When the BJP in Tamil Nadu is busy saving Murugan, defacing Periyar's statue and covering AIADMK founder MGR's statue with a saffron shawl, a few leaders from the party are quietly moving out to join its arch-rival the DMK.
These leaders in the past had quit the DMK and joined the BJP expecting high profile posts. But once their hopes have come crashing they are returning back to DMK as assembly elections are around the corner.
In December 2019, B.T. Arasakumar, one of the vice presidents of state BJP, praised DMK chief M.K. Stalin at a wedding ceremony in Pudukkottai district. He said Stalin had no plans for making a "backdoor entry" into CM's office. "Stalin will get elected as a chief minister through the democratic process and we will all be witness to that event one day," he said.
Advertisement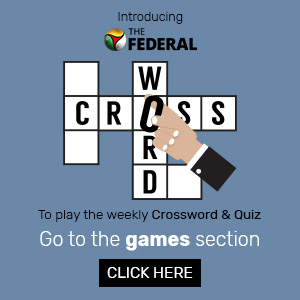 This irked many BJP leaders in the state. When the BJP was about to initiate disciplinary action against him, he joined the DMK. He was earlier with DMK between 1990 and 1995, and had served party's Pudukkottai district literary wing as secretary. On the same day, Chief Minister Edappadi K. Palanisami's cousin P. Viswanathan too joined the DMK.
On July 22, S.K. Vedarathinam, a prominent BJP functionary from Nagapattinam district, joined the DMK. As a 20-year-old, Vedarathinam had taken the membership of DMK in 1977. He is a three-time MLA  and had won Vedaranyam constituency in 1996, 2001 and 2006.
Fondly called as SKV by the locals, Vedarathinam was denied a party ticket in 2011. Instead, the seat was offered to R. Chinnathurai of the PMK, which was then an ally of the DMK. In protest, Vedarathinam had quit the party and fought the elections as an independent and stood second. While Chinnathurai came third, N.V. Kamaraj of the AIADMK won the elections.
Related News: DMK not anti-Hindu; it revived temples, brought reservation: Stalin
In 2015, Vedarathinam joined the BJP and was given a ticket to contest in 2016 assembly elections from Vedaranyam. That was the only constituency in Tamil Nadu where Prime Minister Narendra Modi had campaigned. However, AIADMK's O.S. Manian won the mandate. In his five-year stint in the BJP, Vedarathinam served as the state secretary.
Recently, he was appointed as a member of the national general council. It is said he was upset over not been given a prominent post in the BJP and hence rejoined the DMK.
Another BJP functionary Amrutha Vijayakumar, also from Nagapattinam, joined the DMK on July 24. Earlier in 2011, he had left the party to join the BJP. He was then appointed as district secretary of Nagapattinam North and was made in-charge of Poompuhar assembly constituency.
The Federal has learnt that all these leaders enjoy good following in their respective districts. Particularly, Vedarathinam is known for his accessibility and is available round-the-clock to solve people's problems. It can, therefore, be presumed that the DMK is gaining in strength due to the homecoming of these leaders.
Related Opinion: Tamil Nadu fast turning into a land of religious bigotry
Since they are backed by their respective vote banks, the DMK is confident that it would improve their prospects in the forthcoming elections.
Speaking to The Federal, Vedarathinam, however, claimed that he hadn't joined back DMK with any expectations. "When I joined the BJP, I had declared that I was a non-believer and remained a person who believed in self-respect. I haven't sought any favour while rejoining the DMK and the party too has not made any promises to me. I will always remain loyal and serve the people of my constituency," he said.
It seems the trend of leaders defecting from BJP would continue and the number may go up to 10. One of the prominent names that is doing rounds is that of Nainar Nagendran, one of BJP's state vice-presidents.
Formerly in AIADMK, Nagendran was elected to the assembly in 2001 and 2011 from Tirunelveli. He served as electricity minister between 2001 and 2006. Following the rupture in the party after Jayalalithaa's demise, Nagendran moved to BJP in 2016.
Nagendran was not available for comment.
"If leaders join our party after appreciating our core values, ideas and principles, they won't exit the party. This is not new. Earlier, Thirunavukkarasar was with us and he left the party. Those who are going now, they came to us in the middle of their career. We can't help it," said Suba Nagarajan, a BJP spokesperson.
Related News: Periyar statue smeared with saffron paint in Tamil Nadu's Coimbatore
There is an opportunity for anyone who wishes to work for the party. No one can tell what will happen in the future and who will rise to top party positions, he added.
"It's not as if we didn't look after those who have defected. For example, Vedarathinam was made national general council member and also given the responsibility of taking care of two or three districts. What more can we do?", asked Nagarajan.
"The recent reshuffle of state BJP office bearers has created a wave of dissatisfaction in the party and that's why the spate of exits," said senior DMK leader and Rajya Sabha MP T.K.S. Elangovan.
"Leaders like Vedarathinam had left the party and joined the BJP because of personal egos and local rivalries. But they did not go astray from the DMK's core ideology. That is one of the reasons for their homecoming. Their return will strengthen our party in these regions. We know their work and dedication. They will get the space they enjoyed in the past," he said.