Unidentified miscreants desecrated a life-size statue of Dravidian ideologue and social reformer EV Ramasamy 'Periyar' in Tamil Nadu's Coimbatore district on Friday (July 17) morning by pouring saffron paint on it.
The incident occurred in the district's Sundaraparam area in early hours of the day, leading to protests by locals and workers of DMK, MDMK and VCK. The activists dispersed after the police assured them that action would be taken.
Coimbatore Police Commissioner Sumit Sharan told NDTV that red oxide was found poured over the social reformer's statue and that it has been cleaned. The police have registered a case in this connection and investigation is on, he said.
Advertisement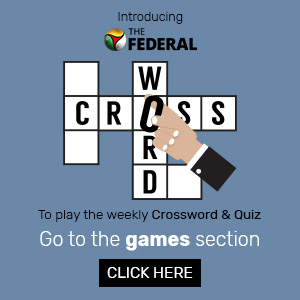 A case has been registered at Kuniyamuthur Police Station against Arun Krishna, a worker of the Bharat Sena in this connection, reported news agency ANI. Krishna has surrendered before the police at Podanur Police Station, it further said.
The workers, who cleaned the statue, demanded the arrest of the culprits and warned that they would intensify their agitation if such incidents recurred, police said. The statue was one of the three of the social reformer installed in the city in 1995.
Related news: Amid row over Rajinikanth's remark, Periyar statue vandalised in TN village
CPI district secretary VS Sundaram said defacing the statue of Periyar was not acceptable and urged police to take immediate action and arrest the 'anti-social elements'. DMK MLA N Karthik said that this could be an attempt to destroy peace in Tamil Nadu.
DMK MP Kanimozhi said in a tweet, "Even after decades after his demise Periyar is still the one who sets the narrative. He is not a mere statue but the path to self respect and social justice including those who smear him with colours."
(With inputs from agencies)