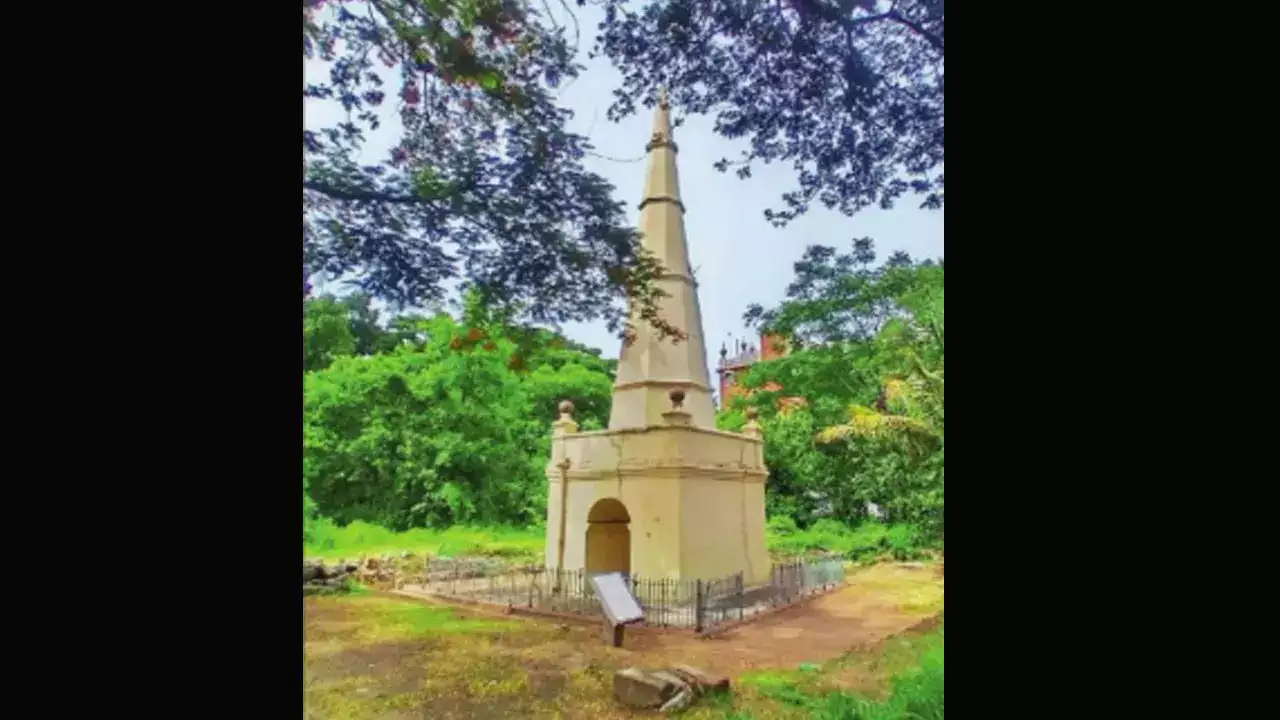 ASI to challenge Madras High Court order on removal of ancient tomb
The Archaeological Survey of India (ASI) is preparing to file an appeal against a Madras High Court order to the Centre to remove a more than 300-year-old protected tomb from the court complex.
Some of India's leading archaeologists have reacted sharply to the ruling, saying judges don't have the expertise to decide the artistic or archaeological importance of any monument.
The monument is a tomb built by Elihu Yale, the Governor of Madras from 1687 to 1692, in memory of his son David Yale and his friend Joseph Hynmer. The ASI declared it a protected monument in 1921.
Also read: ASI unearths 400-year-old hammam built by Aurangzeb in Aurangabad
After his return to Britain, Elihu Yale contributed a substantial amount of his fortune he amassed in India to a "Collegiate School" which was later renamed Yale College and then as – now the globally renowned — Yale University.
Car parking
Its relocation from the Madras Law College compound has been proposed to make way for a multi-level parking to cater to advocates, staff, litigants and others.
Under law, no construction activities can be carried out within 100 metres of a protected monument.
The Madras High Court ruled that the tomb had neither archaeological value nor had any historical importance, and it was not even an artistic masterpiece warranting its maintenance as a protected monument. It was said to be merely the resting ground of the son of a Governor of the East India Company.
During the hearing, the ASI opposed the relocation saying it would be against Article 49 of the constitution which assigns a responsibility to states to protect every monument or place or object of artistic or historic interest.
Experts disagree
Dr M Nambirajan, a retired Joint Director General of ASI, says the tomb was historically important and embodies in it the remnants of burial architecture of the British era of the late 17th century.
Also read: ASI writes to Bihar govt over continued encroachment around Nalanda Mahavihara
"Tombs of these times are usually simple… These tombs cannot be compared with elaborate architecture of places of worship, forts or Mughal tombs in deciding its historical, architectural or aesthetic importance or features," he said.
Dr GS Khwaja, another renowned archaeologist, called it "a very unfortunate order" and said the high court was not above the law. "Only experts with deep understanding of archaeology can take a call on it."
Archaeologists also say that one cannot pick and choose a monument for relocation as per its own need and convenience. Another archaeologist said it was "very sad" that the high court had ordered the removal of a historical monument for a car park for itself. "The issue should have been referred to the heritage experts for their considered opinions rather," he said.
(With agency inputs)