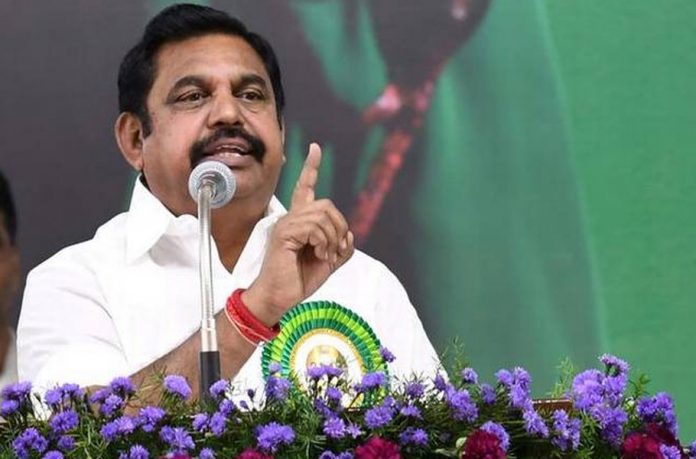 AIADMK general secretary Edappadi K Palaniswami (EPS) on Thursday said his party's alliance with the BJP continued and insisted there were no issues with the Tamil Nadu BJP chief K Annamalai.
The AIADMK chief's remarks came in the backdrop of reported differences between the two parties, who had fought the 2019 Lok Sabha polls and the 2021 Assembly elections as allies. The AIADMK leader was addressing reporters in Chennai a day after he met Union Home Minister Amit Shah along with party chief JP Nadda in the national capital.
Also read: PTR audio clip row: EPS flags issue with Amit Shah, wants central probe into matter
"We had aligned with the BJP for 2019 Lok Sabha polls and it continued during the 2021 (TN) Assembly polls, as well as in the Erode by-poll (earlier this year). It (alliance) does continue," he asserted. Asked if his "differences" with Annamalai figured in his meeting with Shah on Wednesday night, EPS dubbed the question as "wrong". "We have no issue with Annamalai. If that be the case, would he have campaigned during the (recent) Erode East bypoll. Only the media is asking such questions to create rift," Palaniswami alleged.
Whether it is AIADMK or the BJP, everyone will look at ensuring their party's growth. "The parties in our alliance are the ones which function independently, unlike those in the DMK-headed coalition…everyone has their ideology and will function accordingly. As an alliance we will work unitedly and AIADMK's policy is to ensure the victory of alliance partner candidates," he said.
Incidentally, Annamalai had late on Wednesday tweeted a picture of EPS' meeting with Shah and Nadda, where the Tamil Nadu BJP president was also present.
Also read: EPS elected AIADMK general secretary after Madras HC rejects OPS' petitions
Palaniswami was accompanied by senior party leaders and former ministers SP Velumani, C Ve Shanmugam, P Thangamani, K P Munusamy and D Jayakumar during his meeting with the BJP leaders. To a question on his rival and deposed party leader O Panneerselvam, EPS charged the former was functioning as the ruling DMK's "B-team."
(With Agency inputs)