Clearly with an eye on the upcoming elections, Prime Minister Narendra Modi met leading stars of Karnataka – from cricketers to actors to social media influencers – as he flew into Bengaluru to open the 14th edition of Asia's largest aero show, Aero India 2023.
Modi met Kannada film personalities Yash, Rishab Shetty, Prashanth Neel, Vijay Kiragandur, and late Puneeth Rajkumar's wife Ashwini, as also current and former cricketers Anil Kumble, Javagal Srinath, Venkatesh Prasad and Mayank Agarwal, over dinner at the Raj Bhavan along with BJP leaders. Instagram influencer Shraddha Jain, popularly called 'Aiyyo Shraddha', was also among the guests at Raj Bhavan.
Businessmen Tarun Mehta, co-founder and CEO of Ather Energy, and Nikhil Kamath, co-founder of Zerodha, among others, also attended the event. Photos of the staff at Raj Bhavan with Yash and Rishab Shetty went viral on social media.
The dinner was a casual  get together, said informed sources, who also claimed the BJP is trying to woo star power to campaign for them in the elections. The Federal had reported that the three major political parties in Karnataka are trying to lure superstar Kichcha Sudeep to join their respective parties or at least campaign for them.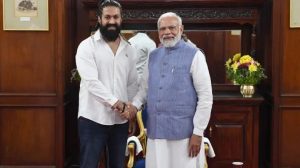 Even though Sudeep is close to the top leaders of all the political parties in the state, he has been maintaining some distance from politics.
Wooing actors?
It looks like the BJP is now trying to rope in other big actors into into fold. Rishab Shetty hails from the coastal region of Karnataka, where the BJP has a strong hold. Yash could help the party in Haasan and old Mysuru region, where he has a huge fan following.
Also read: What to expect at 5-day Aero India 2023 in Bengaluru
Even though the late Puneeth Rajkumar had stayed away from politics, he had, accompanied by his wife Ashwini, met Modi when the latter was in Bengaluru before the 2018 assembly polls. This had created a lot of speculation about his political inclination.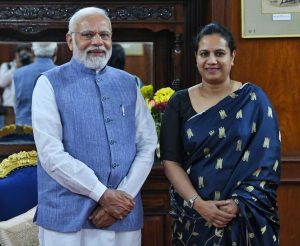 Missing in action
The other top actors in the Kannada film industry include Shiva Rajkumar, Sudeep and Darshan. The three were missing at the dinner party with Modi. While Darshan has campaigned for politicians on a personal level, he has never associated himself with any particular party. Shiva Rajkumar on the other hand had backed his wife Geetha Shiva Rajkumar when she contested on a JD(S) ticket. Geetha is the daughter of former Chief Minister S Bangarappa.
Also read: Bengaluru court lifts injunction on book on Manna Dey
The meeting with stars was dubbed a gimmick by former MLC and Congress spokesperson Ramesh Babu. "A meeting over dinner with celebrities just before the elections is an old trick played by Modi. He invites celebrities for a meeting whenever there are elections in states on the assumption that it will help BJP politically," Babu said.
"They (BJP) assume that the followers of these celebs will vote for them because of their favourite actors' association with Modi and the BJP. However, the mature voters in Karnataka will not fall for it. Why didn't Modi invite these celebrities for a meeting during his previous visits?" he asked.