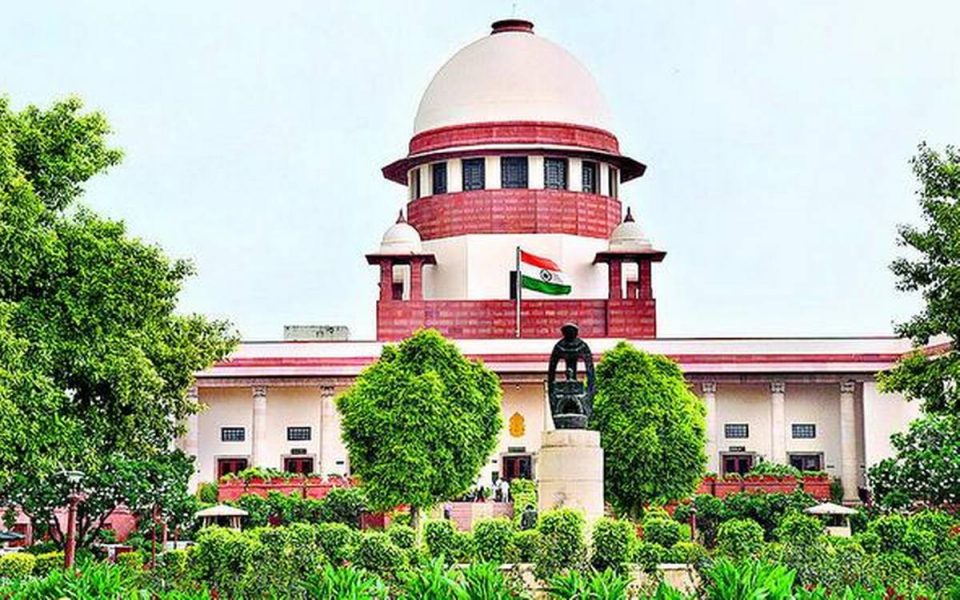 One is from the Congress; the other is a former BJP leader. But what former state ministers Vinay Kulkarni and G Janardhana Reddy have in common in the upcoming Karnataka Assembly polls is the court orders barring them from entering the very constituencies from which they are contesting or consider their stronghold. And in both cases, the respective wives have stepped in to manage the situation.
While Congress candidate Kulkarni cannot go to Dharwad, the constituency he is contesting from, Reddy has fielded his wife in Bellary City, as he is barred from entry there. Kulkarni's wife Shivaleela filed the nomination on his behalf. "Our supporters are backing us with a firm belief that Saheb (Kulkarni) will come here. In his absence, I am seeking the blessings of the voters, asking them treat me as Saheb," she told reporters.
Since video and phone calls are the only means to reach out to his voters, Kulkarni said in a video message, "I will immerse myself for you and my constituency. You are my strength who backed me today."
Also read: 10 facts about current Karnataka Assembly: MLAs with criminal records, high assets
Court rejects plea
Kulkarni was arrested and remanded in judicial custody in November 2020 in connection with the murder of BJP leader and Zilla Parishad member Yogeshgouda Goudar in June 2016. The Supreme Court granted him bail on the condition that he would not be allowed to enter Dharwad, the district known as the cultural capital of Karnataka, without the jurisdictional court's permission.
When Kulkarni sought permission from the jurisdictional Special Court in Bengaluru to enter Dharwad, it rejected his request. After that, he approached Karnataka High Court, which dismissed his petition on Friday (April 21).
Kulkarni's advocate had argued that he needed to be in the constituency to campaign. However, the HC observed that the party that gave him a ticket to contest from that seat should have known that he had been forbidden by the court from entering Dharwad.
The Reddy case
The case of former mining baron Janardhana Reddy of the famed Reddy brothers of Bellary is not much different. The apex court has barred the former BJP minister from entering Bellary in Karnataka and Anantapur and YSR Kadapa districts in Andhra Pradesh in connection with an illegal mining case.
Also read: Karnataka illegal mining case: CBI court seeks details from 4 countries
Reddy's brothers G Karunakara Reddy and G Somashekhara Reddy are still with the BJP and are contesting from Bellary City and Harapanahalli, respectively. Reddy had severed ties with the saffron party and floated a new party, Kalyana Rajya Pragathi Paksha (KRPP).
Since he is not allowed to enter Bellary, Reddy has chosen to contest from the neighbouring Gangavathi in Koppal district. But he has fielded his wife Lakshmi Aruna G from Bellary City constituency against his brother Somashekhara, who is the sitting MLA there.
Lakshmi Aruna was in tears on the day of filing her nomination papers as she missed her husband. She sought the blessings of voters to complete the projects such as ring road, airport, super-speciality hospital, and drinking water, which Janardhana Reddy had started but had to be "halted midway".
Reddy was Minister of Tourism Department and Infrastructure Development of Karnataka from 2008 to 2011.
Also read: Janardhana Reddy's new party may hurt BJP's Karnataka poll prospects
"I am concentrating only on the constituencies where I have the scope of winning the election. My target is to win 20 to 28 seats. I am building the party at the booth level with the available strength," Reddy had earlier told reporters.
Reddy cannot canvass for his wife or any other candidates the party has fielded in Bellary district, which it considers as its stronghold.
(With agency inputs)