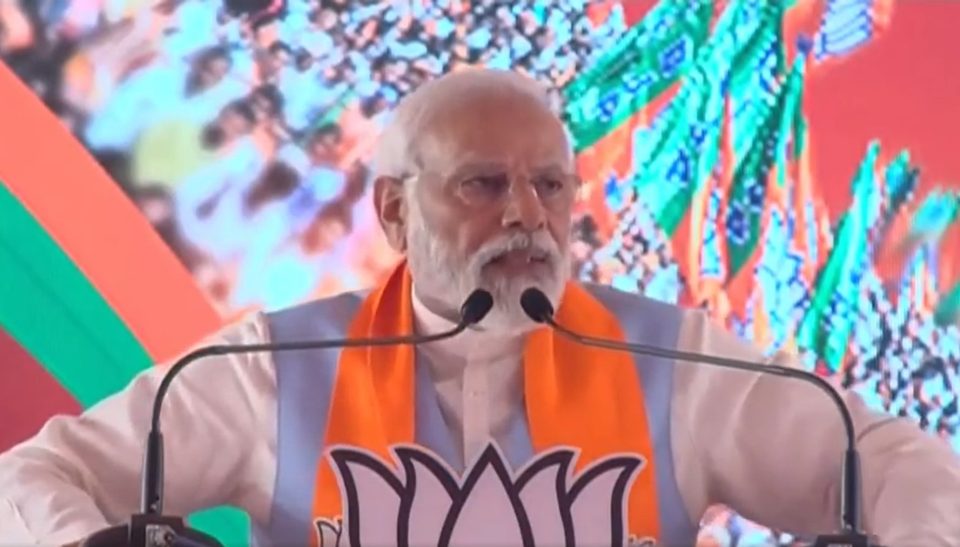 Prime Minister Narendra Modi said on Tuesday (April 2) that the Congress's history was about "appeasing terror and terrorists" and reminded Karnataka that the party had questioned the country's armed forces when the surgical strikes and air strikes had been carried out.
Addressing a public meeting in Chitradurga ahead of the May 10 Karnataka assembly election, the BJP veteran accused the Congress and JD(S) of "encouraging terror," claiming they can never increase investment in Karnataka or create new opportunities for the youth in the state.
"The people of Karnataka should never forget Congress history and thinking. Congress history is about appeasing terror and terrorists. When the Batla House encounter (2008) happened in Delhi, there were tears in the eyes of Congress's topmost leader, hearing about the deaths of terrorists," Modi claimed.
Also read: Karnataka polls: Cong releases manifesto; promises to repeal 'anti-people' laws passed by BJP
"Congress encouraging terrorism"
"When surgical strikes happened, when air strikes happened, Congress raised questions on the capability of the country's defence forces," he added.
"In Karnataka, you have seen how Congress is encouraging terrorism. Congress had left Karnataka to the rehemokaram (mercy) of terrorists. It is the BJP that broke the back of terrorists and has ended the game of appeasement," he said, adding that for a prosperous Karnataka, it is important for the state to be safe.
The Prime Minister added that the Congress had lost its warranty and the trust of people, and that its election guarantee without a warranty was nothing but lies. He added that BJP's election manifesto has a roadmap to make Karnataka the number one state in the country.
Also read: Karnataka polls: BJP releases manifesto, promises Uniform Civil Code
Union Minister A Narayanaswamy and Davangere MP GM Siddeshwara, among others, were present at the meeting.
(With agency inputs)