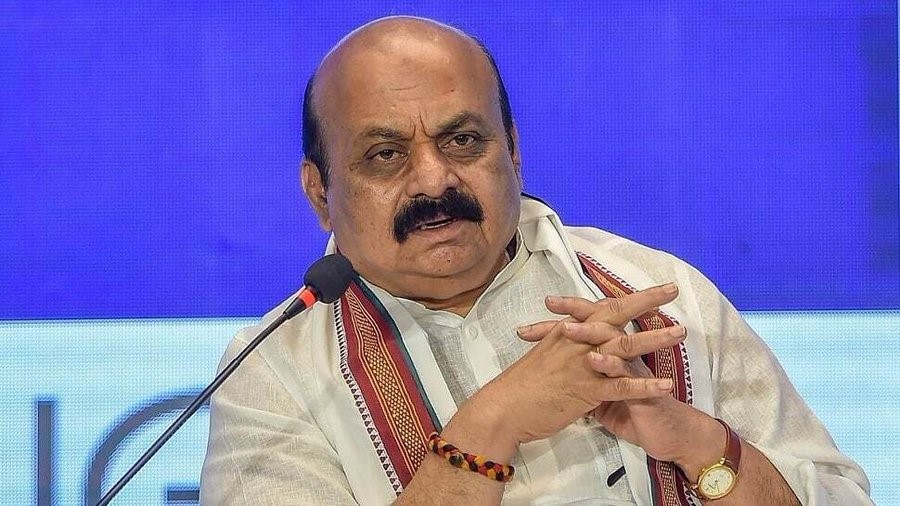 A day before a meeting to finalise candidates for the Karnataka assembly polls, BJP president JP Nadda on Saturday held discussions with senior state leaders, including Chief Minister Basavaraj Bommai and BS Yediyurappa, on probable names.
The BJP's parliamentary board will meet on Sunday to finalise candidates for the May 10 elections to the 224-member Karnataka assembly. Before the discussions started, Chief Minister Bommai said, "We will discuss about all probable candidates. We have district and constituency wise details and recent survey outcomes. Keeping all that in mind, we will have a detailed discussion with national leaders."
Also read: Karnataka polls: Will be back as CM again, says Bommai
The BJP, which aims to come back to power again in the southern state, has set a target of winning at least 150 of the 224 seats. Asked if the entire list will be announced in one go, Bommai told reporters that barring a few names, the rest may be announced after getting the board's approval. The list of candidates will be finalised at the parliamentary board meeting scheduled at 5 pm on Sunday, he said.
Union ministers Dharmendra Pradhan and Mansukh Mandaviya, who are the BJP's in-charge for the assembly elections in the state, as well as senior party leader Arun Singh attended the meeting at Nadda's residence in New Delhi.
Besides Bommai and former Karnataka chief minister Yediyurappa, BJP national secretary CT Ravi and state BJP president Nalinkumar Kateel were also present in the meeting.
Also read: Karnataka polls: Unsure of Hindutva sentiments, BJP on a statue-building spree
Opposition parties Congress and JDS have announced their initial lists of candidates for the polls. Their final lists are awaited. Smaller parties such as the Karnataka Rashtra Samithi, the Aam Aadmi Party, the AIMIM and the Social Democratic Party of India too have announced their first and second lists. The Congress has announced candidates for 166 out of the total 224 seats, while the JDS has announced a list of 93 candidates.
Election notification will be issued on April 13, while the last date for filing nominations is April 20. Results will be declared on May 13.
(With Agency inputs)