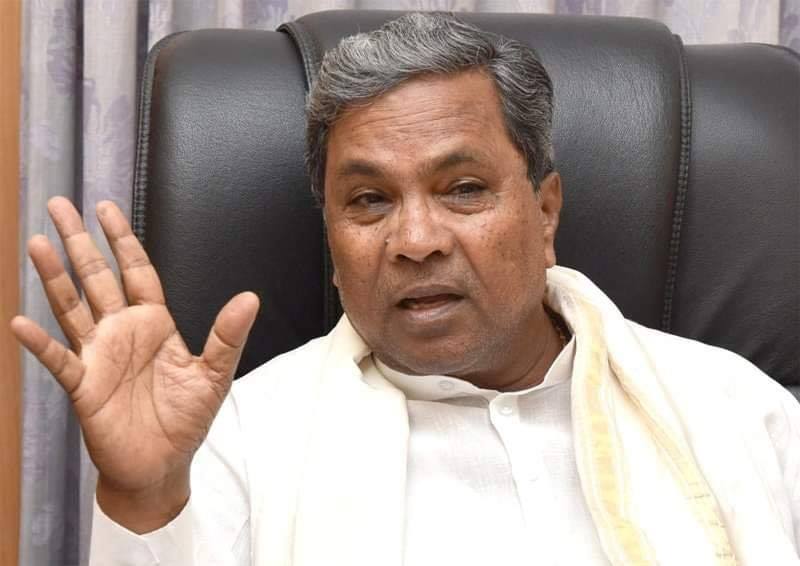 After months of indecision and speculation, former Karnataka Chief Minister Siddaramaiah has decided to go back to his safe haven, Varuna constituency.
The first list of Congress candidates for the May 2023 elections names Siddaramaiah for the Varuna constituency, thus ending the confusion over selecting the constituency for the veteran leader, which was much ridiculed by rivals BJP and JDS.
Siddaramaiah's son, Dr Yatindra Siddaramaiah, who was representing Varuna, will vacate the constituency for his father. However, going back on his January remark, Siddaramaiah — as well as Yatindra — has recently said that he may contest from two constituencies for "safety".
Analysts believe that in the 2018 elections, Siddaramaiah made the major mistake of giving up his Varuna constituency for Yatindra and contesting from the Vokkaliga bastion of Chamundeshwari. He had selected Badami constituency for "safety". Thus, the Congress veteran had to concentrate on three constituencies, including Varuna, to help his son win.
Also read: Karnataka polls: Congress' first list has a few surprises; stumps BJP, JD-S
As a result, he could not tour the state for the sake of other Congress candidates. Other negative factors were the decision to separate Lingayat as a separate religion and his "anti-Vokkaliga" image because of his statements. All these resulted in his defeat from Chamudeshwari and a win from Badami but with a very low margin. His party lost the elections.
Siddaramaiah key for Congress
This time, Siddaramaiah's win is crucial for the Congress and for him, too, if he wants to return as the power centre in the state. He had considered the 2018 Assembly election as his last. However, he has got at least another chance.
Siddaramaiah's charisma is the major factor for Karnataka Congress, but KPCC chief DK Shivakumar's organising skills make them two potential CM candidates. Shivakumar has a stronghold in his Kanakapura constituency, but mass leader Siddaramaiah's fortune was the talk of the town while he was struggling to select his constituency.
Earlier, Siddaramaiah had announced that he was ready to fight from the Kolar constituency. But Sunil Kanugolu, the person behind the Congress strategy, is said to have pointed out that there is a threat to Siddaramaiah if he contests from Kolar. According to a report collected by the Congress high command, the JDS is getting stronger in Kolar, and the party reportedly has a strategy to avoid the JDS base.
Also, Srinivasa Gowda, who has joined Congress from JDS, has reportedly said he would not contest the polls if Siddaramaiah contested from Kolar. The caste dominance in Kolar, and the precise percentages of Muslim, Scheduled Caste, and Vokkaliga votes may be decisive. Kuruba candidate and former Siddaramaiah loyalist Varthuru Prakash will be contesting the seat from the BJP. On the other hand, the consolidation of Vokkaliga votes and AIMIM chief Asaduddin Owaisi's decision to field a Muslim candidate may threaten Siddaramaiah's prospects, says the internal report.
Also read: Karnataka polls: Siddaramaiah to contest from Varuna; DKS Kanakapura
Interestingly, former CM and BJP veteran BS Yediyurappa had recently dismissed Siddaramaiah's seat indecisiveness as "a gimmick to prove his importance." He had hinted that Siddaramaiah would contest from Varuna, and that is exactly what the Congress veteran has done.
Analysts say it will help him focus on his fellow party candidates' campaigning across the state by touring and planning out strategies. Yatindra can look after Varuna, while Siddaramaiah can take the lead for the party, according to Congress leader Rahul Gandhi's suggestions.
At the same time, the party high command wants Siddaramaiah and Shivakumar to work for the party's win, as Karnataka is a big hope for the Congress for now.
While Chamundeshwari recorded Siddaramaiah's first victory in 1983, he lost it in the 2018 elections. He started contesting from Varuna constituency after its delimitation in 2008. It has recorded two wins for him and one for his son. Now, Congress wants to see a fourth win from the key seat.
Varuna dynamics
According to senior political analyst C Rudrappa, the SC/ST community is the deciding factor in Varuna constituency. The opponent can be a threat to Siddaramaiah only if he divides the SC/ST community in Varuna. Even the internal enemies in Congress may do that. But Varuna is a strong bastion for Siddaramaiah, as he won from there even though there was a strong threat from Lingayat leaders, Rudrappa believes.
"BJP's last-minute strategies cannot be neglected here, as they want Siddaramaiah to be cornered in state politics," he added.
In 2008, Siddaramaiah faced a challenge from the BJP, with the saffron party fielding L Revannasiddaiah — former Bengaluru Police Commissioner and Siddaramaiah's follower — as its candidate. In 2013, BJP fielded BSY confidant Kapu Siddalingaswamy against Siddaramaiah in Varuna. Both times, Siddaramaiah won with a big margin.
Political analyst Ananth Chinivar told The Federal that Siddaramaiah will face a tough fight from the BJP, which is serious about defeating him. Amit Shah's recent visit to BSY's house and BY Vijayendra's statement show that. The party may even ask BSY's Vijayendra to take on Siddaramaiah in Varuna. And Vijayendra, who is known to be a wily strategist and a tough nut to crack, can be a threat to Siddaramaiah.
Also read: Karnataka polls: Progressive thinkers, writers launch campaign to vote BJP out
However, other analysts believe that though Lingayat votes may go to the BJP, the AHINDA (SC/STs, Kurubas, and Muslims) will back Siddaramaiah. Even if BJP fields BSY's son BY Vijayendra from there, it won't be an easy task to pull non-Lingayat votes.
Varuna constituency comprises 36 gram panchayats, 26 taluk panchayats, and six zilla panchayats. Lingayats are the single largest community. However, AHINDA votes, including SC/STs, Kurubas, and Muslims, are the traditional Congress base. Reportedly, a small faction of Lingayats and Vokkaligas are also backing Siddaramaiah. In all, there are 60,000 Lingayats, 65,000 SC/ST, 36,000 Kurubas, and 13,000 Vokkaligas.
In 2008, Siddaramaiah won by 18,848 votes against his nearest rival Revannasiddaiah. In 2013, the margin was even higher — almost 30,000 — and he became CM. The background of such a victory may be the reason for him to decide to contest Varuna again.
Badami saved Siddaramaiah in the 2018 elections, though the victory margin was thin. However, Siddaramaiah is fond of this constituency, which helped him retain his political significance. He has implemented several developmental projects in the constituency, with more than Rs 3,000 crore being spent in Badami during his five-year stint.
But apparently, Siddaramaiah's follower BB Chimmanakatti, a five-time MLA who gave up this constituency for him, now wants it back and has openly expressed his unhappiness. Siddaramaiah, too, did not want the infighting to cost the party dear and wanted to return Badami to Chimmanakatti.