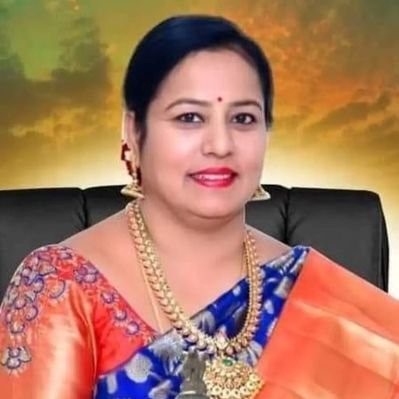 JDS leader HD Kumaraswamy on Monday said there is no change in his stand regarding selection of candidate for the Hassan seat, for the May 10 Assembly polls in Karnataka and that his father and party patriarch HD Deve Gowda would take a final call on it.
Hassan seat, has become a bone of contention, as Gowda's daughter-in-law Bhavani Revanna, who has thrown her hat in the ring, has not relented, despite her brother-in-law Kumaraswamy, repeatedly making it clear that she will not be fielded, and instead a "loyal party worker" will enter the fray.
Bhavani Revanna, a former Hassan Zila Panchayat member, is the wife of Kumaraswamy's elder brother and former minister HD Revanna. Apart from her husband, she has the backing of sons Prajwal and Suraj Revanna, who are MP from Hassan and an MLC respectively.
Also read: Karnataka polls: Deve Gowda's daughter-in-law claims JD(S) to field her from Hassan
Deve Gowda to take call

With signs of the issue creating a rift within the family, former Prime Minister Gowda, who has not been actively involved in political activities for some time now due to age related issues, on Sunday held discussions with his two sons and Bhavani together, which seems to have failed in breaking the deadlock.
"Several issues regarding the Hassan seat have been discussed (in last night's meeting), it will be decided smoothly. Deve Gowda has gone to Delhi on Monday, once he returns, he will finalise. As I have already said, there is no change in my stand on the Hassan issue, once my father returns, it will be decided considering opinion of public and party workers," said Kumaraswamy while speaking to reporters in Ramanagara.
Kumaraswamy seems to be keen on fielding HP Swaroop, a former Hassan Zila Panchayat vice-president and son of former MLA late HS Prakash, from Hassan. Swaroop has been visiting villages along with his supporters. To a question about reports that Bhavani might contest as an independent on not getting a ticket from Hassan, the former Chief Minister said, "I dont know about it, it is a speculation, you should ask her about it."
Also read: Hassan ticket: Kumaraswamy reiterates JD(S) worker will be given priority
No mention in second list
Kumaraswamy also indicated that a candidate for Hassan will not be announced in the party's second list, which is likely to be out by Monday evening or Tuesday. JDS announced its first list of 93 candidates in December.
Meanwhile, speaking to reporters in Hassan, Revanna said, "Deve Gowda, Kumaranna (Kumaraswamy) and myself had a discussion on Sunday. What Deve Gowda says is final. He has 40 years of political experience, he will decide."
Hassan is the home district of Deve Gowda and the party had won in six out of seven segments in 2018 Assembly polls other than the Hassan assembly seat, which BJP's Preetham Gowda had won, making it the first ever win for the saffron party in the Vokkaliga dominated district.
(With Agency inputs)