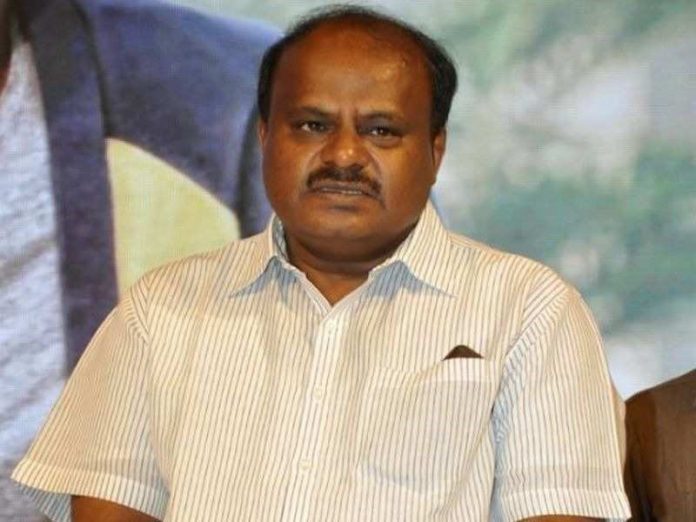 As ticket distribution for the Hassan constituency continues to be a major bone of contention for the JD(S) ahead of Karnataka Assembly polls, its leader H D Kumaraswamy on Monday reiterated his stand that a party worker will be given priority.
However, with Kumaraswamy's sister-in-law Bhavani Revanna, who has thrown her hat in the ring for the Hassan ticket, not relenting, the issue seems to have resulted in a conundrum within the JD(S) and its first family led by former prime minister H D Deve Gowda.
"Regarding Hassan, I have already said that a party worker will be given the priority. I'm reiterating the same thing today that the party worker will be given priority," Kumaraswamy told reporters in Hassan.
Also read: JD(S) will grow beyond old Mysuru and get majority in Karnataka: Kumaraswamy
Pancharatna Yatre
Responding to a question about taking his Pancharatna Ratha Yatre to Hassan assembly segment, he said: "I have kept the schedule blank on March 18. You might have understood the reason for it. If things (candidate for Hassan) get smoothly decided by then, the programme will happen in Hassan, let's see."
The former chief minister is undertaking the Pancharatna Ratha Yatre, a state-wide tour ahead of polls, to inform people about a five-fold programme called Pancharatna that the JD(S) plans to implement on coming to power, which includes quality education, farmer's welfare and employment.
Swaroop vs Bhavani
Kumaraswamy is keen on fielding H P Swaroop, a former Hassan zilla panchayat vice-president and son of former MLA late H S Prakash, from the constituency.
Bhavani Revanna, a former Hassan zilla panchayat member, is the wife of Kumaraswamy's elder brother and former minister H D Revanna, and daughter-in-law of Deve Gowda. She seems to have the backing of her husband and sons Prajwal and Suraj Revanna, MP from Hassan and an MLC, respectively.
Both Bhavani and Swaroop have been visiting various parts of the constituency, despite the confusion over the candidate for the seat.
Also read: Karnataka polls: HD Kumaraswamy ties up with KCR to woo Telugu voters
Deve Gowda to decide
With no signs of both sides relenting, Kumaraswamy, Revanna and other leaders of the party have said that party patriarch Deve Gowda, will have the final say on the matter, after discussing with leaders.
JD(S) has already announced the first list of 93 candidates for assembly polls, likely to be held by May.
(With Agency inputs)