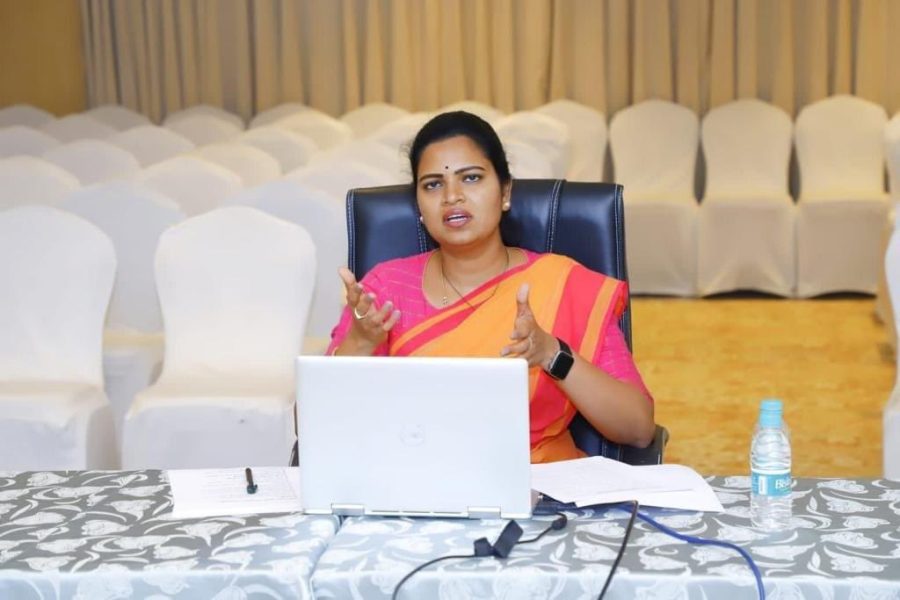 Poll-bound Andhra rolls out free ultrasound, TIFFA scanning for pregnant women
All Aarogyasri network hospitals in Andhra Pradesh will offer free ultrasound and Targeted Imaging for Foetal Anomalies (TIFFA) scanning services to pregnant women, Health Minister Vidadala Rajini said on Friday (June 9).
She launched these services at a private hospital offering Aarogyasri services in Guntur.
Aarogyasri is a state government scheme offering select free health services to eligible poor people.
Also read: Naidu sounds poll bugle in AP, promises schemes for women, unemployed youth
"From today onwards, pregnant women across the state can freely avail ultrasound and TIFFA scanning services in Aarogyasri network hospitals," said Rajini in a press note shared by the state government on Friday.
She observed that these two expensive health services which had to be borne out of pocket until now will be taken care of by the state government.
According to the health minister, more than 64,000 women are estimated to require TIFFA scanning annually, which would cost about Rs 7 crore. The state will foot this bill now.
Also read: Barbaric law, jungle raj in prevailing in AP: TDP chief Naidu
Rajini noted that the state enabled 2.3 lakh free deliveries in 2022-23 at Rs 247 crore and spent Rs 1,075 crore under Aarogya Asara scheme.
Further, she said only 1,059 medical procedures were performed under Aarogyasri before 2019 which now rose to 3,257, with the Y S Jagan Mohan Reddy-led government spending Rs 3,400 crore on Aarogyasri in 2022-23.
Also read: Why South Indian states are more developed, ahead in per capita income, fiscal health