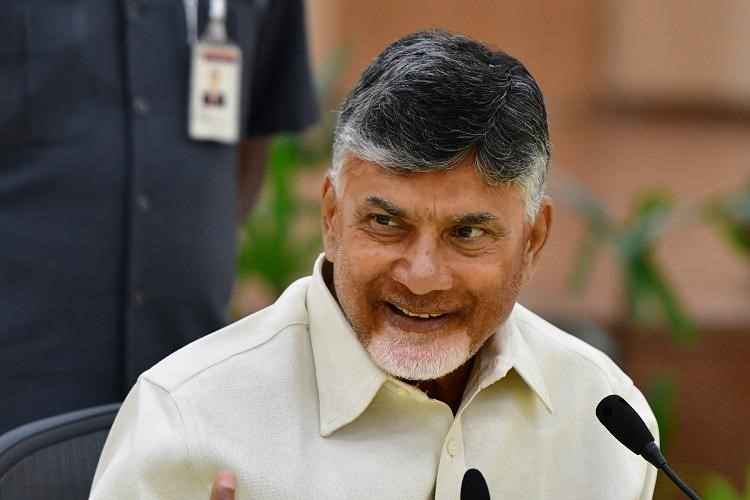 Naidu sounds poll bugle in AP, promises schemes for women, unemployed youth
Sounding the poll bugle for TDP in Andhra Pradesh, party supremo N Chandrababu Naidu announced a slew of welfare schemes for women, unemployed youth and farmers that would be implemented if the party was voted to power in the state after the next assembly elections.
Among the schemes are Rs 1,500 monthly cash allowance to all women above 18 years of age under Bhavishyakthu Guarantee scheme (guarantee for future), Rs 15,000 per annum for all mothers and free transport for women on APSRTC buses within a district, are some of the major women-centric pledges Naidu made on the concluding day of the two-day Mahanadu programme of the party on Sunday night.
Also read: Barbaric law, jungle raj in prevailing in AP: TDP chief Naidu
Exuding confidence about Telugu Desam Party returning to power next year, he also promised to provide 20 lakh jobs to youth under Yuva Galam scheme in various government departments, Rs 3,000 monthly unemployment allowance under Yuva Galam Fund and Rs 20,000 annual cash allowance for farmers to cover their agriculture expenditure, a press release said.
Naidu noted that he would implement these schemes immediately after forming the government. The Bhavishyakthu Guarantee monthly cash allowance to all women will amount to Rs 18,000 per annum and Rs 90,000 during Naidu's prospective five-year reign.
Besides, the TDP chief promised to supply safe drinking water to every household and bring in a legislation for the safety and security of Backward Classes (BCs). He exhorted the party leaders and supporters to achieve this goal.
(With agency inputs)