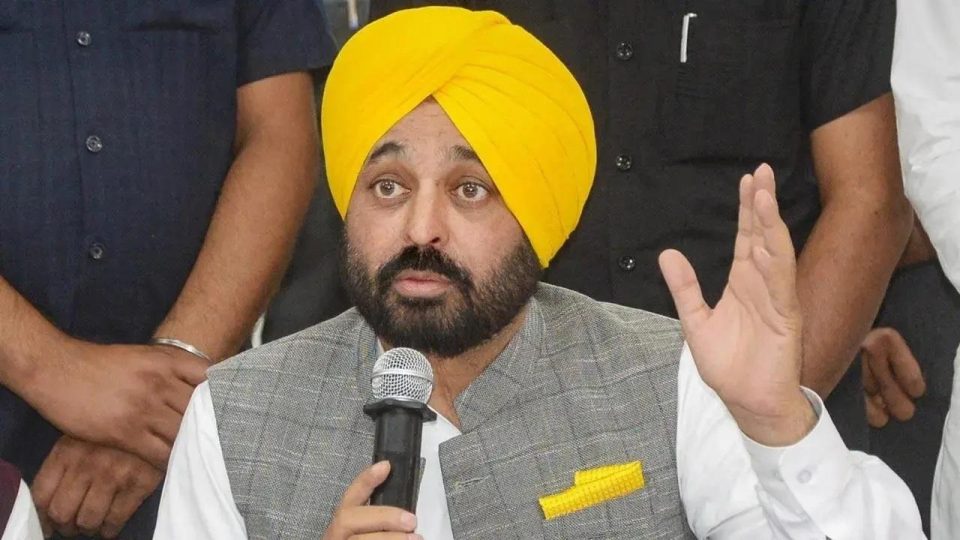 Punjab: CM Mann calls for registration of drones to check smuggling of drugs from Pak
Punjab Chief Minister Bhagwant Mann on Sunday (July 30) said registration of drones should be made compulsory to check smuggling of drugs and weapons from across the border, stressing that there were several incidents when drones went to Pakistan from border districts of the state and returned with consignments.
"Like the registration of vehicles, drone registration should also be made mandatory to deal with the menace of drug smuggling," he told reporters on the sidelines of an event in Mohali.
Mann said he has already urged the Union government to ensure that registration of drones is made compulsory.
Also read: Punjab governor threatens legal action against CM, vows not to use state chopper
"There are many drones which go from here and return with consignments. There should be registration of drones being operated here. My government has written to the Union Home Ministry in this regard," he said.
The chief minister said that in two-three incidents, drones were sent from Punjab to across the border and they were later captured by the Border Security Force and police.
"Had these drones been registered, their owners could have been identified," he said.
Mann responds to Manpreet Singh Badal's criticism
On Manpreet Singh Badal who had recently criticised him, Mann reminded the BJP leader that acting was his profession which had made him popular amongst the masses.
He said Badal had hailed him as a "great person" when he had joined his (Badal's) People's Party of Punjab at the peak of his career to serve the state.
"Is it wrong to be an artiste? When I joined politics, you (Badal) lauded me," said Mann.
Recently, Badal had taken a swipe at Mann, saying doing drama was his profession and still it is, and people of Punjab were watching his dramas.
Also read: Ex-Punjab FinMin Manpreet Badal joins BJP; 'clouds have cleared,' says Cong
The chief minister said when the former finance minister was sent to "oblivion" by people for his opportunistic stances, he is finding faults in him.
Mann said he was well aware of the tantrums of the former minister to drive his own vehicle and pay toll tax whereas in reality he did nothing for the well-being of the people.
"These shameless leaders mercilessly plundered the wealth of the state due to which people ousted them from power," said Mann.
He said such leaders would be made accountable for their sins and every penny would be recovered from them.
'Govt will compensate people for loss due to floods'
Expressing concern over the damage caused due to floods in the state, the chief minister said the government would compensate people for the loss of every single penny.
Mann said he had already ordered a special "girdawari" (survey to assess loss) to ascertain the loss of crops, houses, cattle, and others due to heavy rainfall in the state.
Also read: Punjab floods: 41 dead; 1,600 in relief camps; power firm suffers Rs 16-cr damage
He said authorities have been asked to complete the survey by August 15 so as to fully compensate the people for their loss.
(With agency inputs)