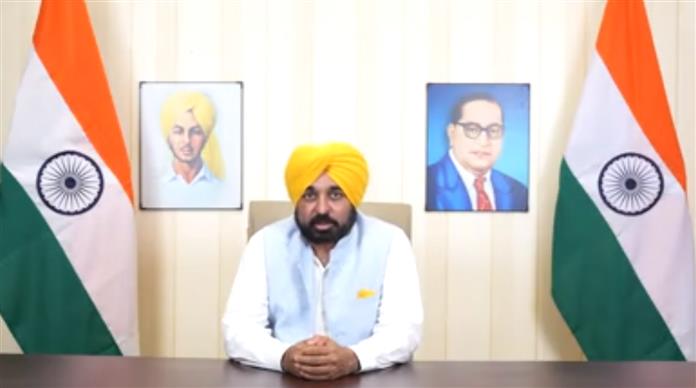 Punjab Chief Minister Bhagwant Mann on Sunday thanked the people of Punjab for maintaining peace and harmony in state even as he lauded the state police for the arrest of Khalistan sympathiser Amritpal Singh.
Addressing a press conference in Chandigarh, Mann said the person who put state youth on wrong path has been arrested. "Those who try to disturb peace and harmony and break the law of the country will face action as per law," he said. "We will not trouble any innocent person. We do not resort to vendetta politics," he added.
Mann said the AAP government was committed to maintain law and order in the state. "I am thankful to three crore people of Punjab to have stood together for peace. We did not witness any incident that would have destroyed peace and stability here," he added.
Also read: Amritpal had no way to escape, says Punjab Police; being taken to Dibrugarh
Mann said he was informed about Amritpal's expected arrest last night and kept a close watch. "In case we wanted to arrest him, there could have been firing. We did not want that," he claimed.
The chief minister said the state government wants peace in Punjab. "This is a fertile land and will not allow seeds of hatred to blossom," he stressed. Mann said the state led the country in making sacrifices during the freedom struggle and was also doing it now while referring to the death of 4 Army jawans in a terror attack in J&K's Poonch a couple of days ago. "We want our youth to be highly educated, excel in academics and sports all over the world. I don't want our youth to go astray while following wrong people," he added.
Amritpal was arrested in Moga district's Rode village on Sunday morning after police personnel surrounded him, leaving him with no way to escape, police said. He has been taken to Dibrugarh in Assam under the NSA.
(With Agency inputs)