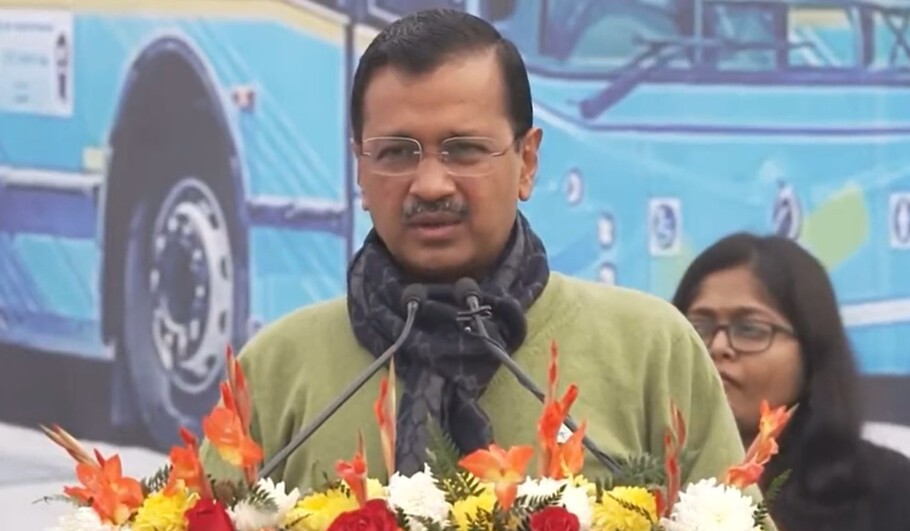 Kejriwal to seek CPI(M)'s support against Centre's move to control services
AAP national convenor and Chief Minister of Delhi Arvind Kejriwal will meet CPI(M) general secretary Sitaram Yechury on Tuesday (May 30) to seek support against the Centre's Ordinance on control over the administrative services in Delhi.
Also read: Appreciate Nitish's efforts for oppn unity; can't trust KCR, Kejriwal: Cong
"Will meet Sitaram Yechury ji at CPI(M) headquarters tomorrow (Tuesday) at 12.30 pm to seek their support against the ordinance," Kejriwal said in tweet on Monday (May 29).
Of late, Kejriwal has been reaching out to opposition leaders to garner support so that the Centre's bid to replace the ordinance with a law is defeated when the bill is brought in Parliament. The Centre on May 19 promulgated the ordinance to create an authority for the transfer and posting of Group A officers in Delhi, which the AAP government has said goes against the Supreme Court verdict on control of the administrative services.
The BJP-led government at the Centre brought in the ordinance a week after the Supreme Court handed over the control of services in Delhi, excluding police, public order and land, to the elected government. The Centre seeks to set up a National Capital Civil Service Authority for the transfer of and disciplinary proceedings against Group A officers from the DANICS cadre.
Also read: Kejriwal seeks meeting with Rahul, Kharge over Central ordinance
The Centre will have to bring a bill in Parliament to replace the ordinance within six months of its promulgation. Transfer and postings of all officers of the Delhi government were under the executive control of the lieutenant governor before the top court's May 11 verdict.
Telangana Chief Minister K Chandrashekar Rao, Shiv Sena (UBT) chief Uddhav Thackeray, NCP chief Sharad Pawar and West Bengal chief minister Mamata Banerjee have extended their support to the AAP on the issue after Kejriwal met them last week.
Bihar Chief Minister and JD (U) leader Nitish Kumar as well as his deputy and RJD leader Tejashwi Yadav have also extended their support to Kejriwal in the matter.
The AAP national convenor has sought time from Congress president Mallikarjun Kharge and party leader Rahul Gandhi to seek their support against the Centre's move.
Also read: Congress's dilemma over ordinance aimed at clipping Kejriwal's powers
(With inputs from agencies)