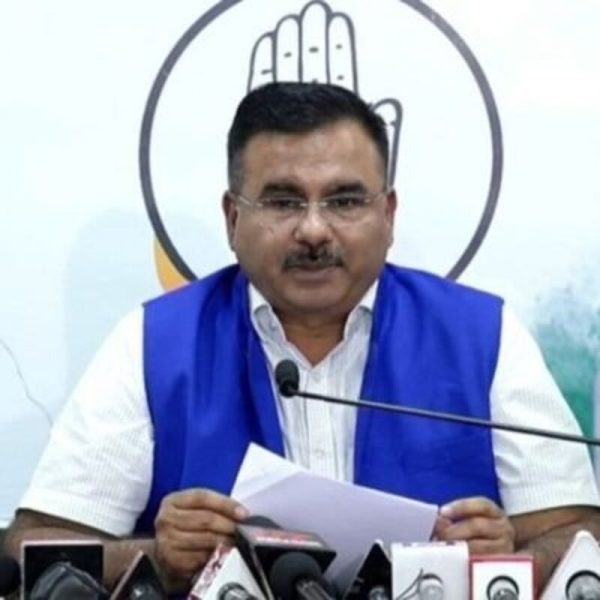 Appreciate Nitish's efforts for oppn unity; can't trust KCR, Kejriwal: Cong
According to a party official, although the Congress acknowledges Bihar Chief Minister Nitish Kumar's endeavors to unite opposition parties, there remains a lack of trust towards leaders like Telangana CM K Chandrashekar Rao and Delhi CM Arvind Kejriwal.
AICC spokesperson Alok Sharma alleged that these leaders had "helped BJP in the last eight-nine years".
"With a full sense of responsibility, as an official spokesperson of the Congress, I assert that we are still not able to trust Kejriwal and KCR," Sharma told reporters at Sadaqat Ashram, the Bihar Pradesh Congress Committee (BPCC) headquarters, on Saturday.
Also Read: Congress's dilemma over ordinance aimed at clipping Kejriwal's powers
To buttress his point, he underscored the Delhi CM's support for the now withdrawn farm bills, besides raking up the AAP founder calling for "arrest" of UPA chairperson Sonia Gandhi to bust corruption.
Nonetheless, he added, "We leave it to the discretion of Nitish babu. He may decide whom to take along."
The Congress is the third largest constituent of Bihar's ruling Mahagathbandhan, which Kumar, the JD(U) supremo, joined after quitting the BJP-led NDA.
Also Read: Congress won Karnataka following AAP manifesto, says Kejriwal
Sharma also claimed that the NDA was in the tatters with former BJP allies either parting ways or accusing the saffron party of "backstabbing", while the Congress-led UPA, which has been out of power since 2014, "has remained intact, and even added some new constituents".
The AICC spokesman, who released the Congress "seven years, seven questions" document in Bihar, also charged the Narendra Modi government with harming the state by its policies.
"The state's youngsters performed well in exams conducted by UPSC and SSC, both of which have been forced to reduce recruitment. Armed forces have been a popular career option here, a reason why Bihar saw the most vehement protests against the Agnipath scheme," he added.
(With agency inputs)