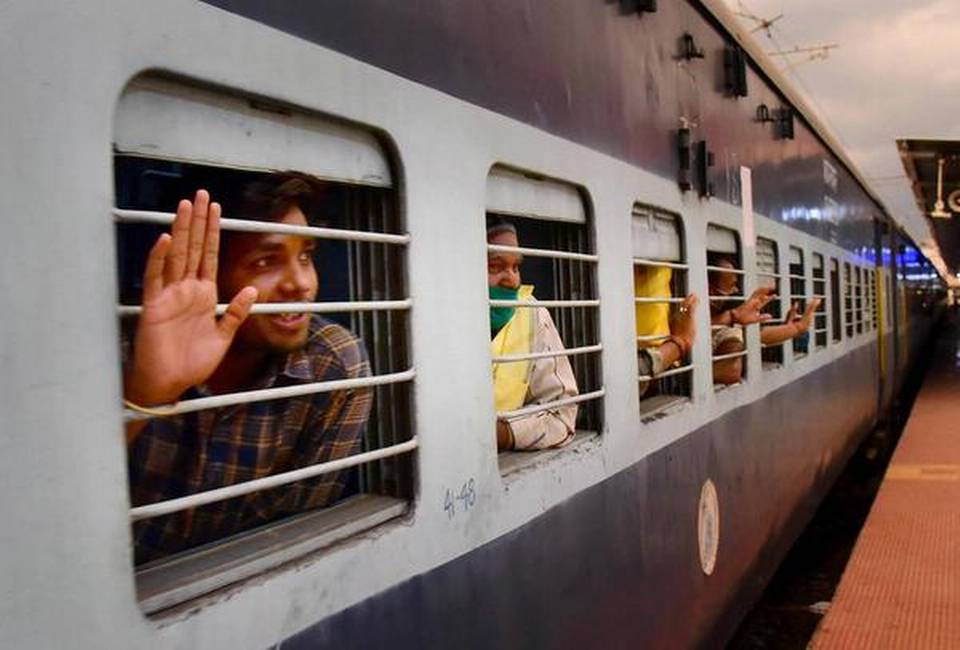 With the Opposition gearing up for the 2024 Lok Sabha election, two major non-BJP governments faced a major challenge arising from the fake videos being circulated on social media, claiming that migrant workers from Bihar were being targeted in Tamil Nadu.
It could have cast a shadow on the relationship between Bihar's RJD-led Grand Alliance and Tamil Nadu's DMK, the two formidable non-BJP forces, but the governments of both states exercised restraint and focused more on addressing the rumours spreading like wildfire due to these fake videos, said Indrajit Singh, a political analyst.
Baalu-Nitish meet
In fact, DMK parliamentary board leader and former Union minister TR Baalu flew to Patna from Delhi along with JD(U) president Rajiv Ranjan Singh aka Lalan Singh, on Tuesday, and met Bihar Chief Minister Nitish Kumar at his official residence. Baalu extended an invitation to Nitish to participate in the birth centenary celebrations of late M Karunanidhi in Chennai on June 3. It is expected it will be another show of opposition unity ahead of the 2024 polls.
Also read: Stalin reaches out to migrant workers; Bihar team lauds TN govt efforts
Baalu apprised Nitish of the reality of these viral videos and also contended that there was no attack on the migrants from Bihar in his state. Rajiv Ranjan Singh was also present at the meeting. Baalu said that even the team of officials from Bihar had reached the conclusion that it was part of a well-planned conspiracy.
While the RJD-led Grand Alliance government responded to the situation by sending a four-member team of senior officials to Tamil Nadu, the DMK government sought to 'normalise' the situation at the earliest. Tamil Nadu Director-General of Police (DGP) Sylendra Babu claimed in a press conference that the videos were fake. He said that one video being circulated was four months old and was related to intra-migrant clashes, between those from Bihar and Jharkhand. Another video is related to a murder that took place in Coimbatore outside a court complex last month. He claimed no migrant worker had been attacked in Tamil Nadu.
Migrants  want to return to TN
A migrant worker Sanju Manjhi, a native of Pohe village in Jamui district, said he went home to celebrate Holi and would return after the festival. He said he got alarmed when fake videos went viral, but his company made arrangements for the lodging and food at the site itself, providing much-needed relief.
"I did not face any problem when I was returning home. I have also not seen locals beating migrant workers in Tamil Nadu," he said. He demanded stern action against those circulating fake videos.
Migrant workers who returned from Tamil Nadu in packed general compartments of trains also clarified that nobody saw any violence and only heard about it through videos and rumours.
Also read: Tamil Nadu's MSMEs may take a hit if migrant workers issue is not quickly resolved
A migrant worker, Nitish Paswan, who is a native of Dhadhaur village in Jamui district, said several labourers have come to their native places to celebrate Holi. He said it is true several others returned in the apprehension of threat to them as viral videos created fear.
Meanwhile, a person identified as Aman was arrested on Monday from Jamui district for spreading fake video of migrants being killed and beaten up in Tamil Nadu.
BJP faces questions
The issue snowballed into a major political controversy after Tamil Nadu BJP president K Annamalai was booked under various IPC sections in the matter. He has been accused of promoting disharmony, enmity or feelings of hatred between different groups on the grounds of religion, race and language.
Rashtriya Janata Dal (RJD) chief Tejashwi Yadav said that BJP owes a reply to the people as an FIR has been lodged against the Tamil Nadu BJP president for sharing false and inflammatory material on Twitter. He said a newspaper report had also claimed that the Tamil Nadu BJP president, in a telephonic talk with his counterpart in Bihar, had denied any violence against migrants in the southern state. He said BJP should clarify its position on it too.
Tejashwi also accused the Centre of showing a 'lack of concern' in the matter involving two states. He said that he is waiting for a report on the situation in Tamil Nadu by a team that had gone there, cautioning against making generalised assumptions on the basis of isolated incidents.
Also read: FIR against Opindia for spreading fake news about migrant workers in Tamil Nadu
"If some people behave badly in Bihar, the entire state should not be blamed for it. We must apply the same yardstick to Tamil Nadu as well," Tejashwi said.
On the other hand, Bihar JD(U) chief spokesperson and former minister Neeraj Kumar has sharply reacted to the filing of a case against Uttar Pradesh BJP spokesperson Prashant Patel Umrao in the matter. He contended that Prime Minister Narendra Modi and Union Home Minister Amit Shah should take cognisance of lodging of the case against the BJP leader for allegedly spreading fake news about migrant workers.
Suspicion over intent
Bihar BJP had made a hue and cry once fake videos had gone viral, creating suspicion among minds of people whether the saffron party wanted to score some brownie points over the issue, added a political analyst, seeking anonymity.
Leader of Opposition in the Bihar Assembly, Vijay Kumar Sinha, first raised the issue in the House, demanding immediate action in this regard. He also displayed the footage of a video in the House and even said he would tender an apology in the House if it was found to be fake.
Later, a BJP delegation under the leadership of Sinha and Leader of Opposition in the state legislative council Samrat Chaudhary had met Nitish Kumar in his chamber to raise the issue with him. In the meeting, Nitish decided to send a team of senior officers to Tamil Nadu to make an on-the-spot assessment of the situation and to address the concerns of migrant labourers working there.
Rajiv Ranjan Singh said the entire country had seen how BJP created a ruckus in the assembly on the issue with the intention of disturbing ties between Bihar and Tamil Nadu. Now, when the truth has come out, the BJP is unable to speak anything, he added.
Political analyst Pushya Mitra said the Bihar government handled the situation in an appropriate manner and took the right decision to send a team of officials to Tamil Nadu. He said the BJP, on the other hand, is trying to create an impression that the state government is not concerned about the safety of migrant labourers from the state working in Tamil Nadu.