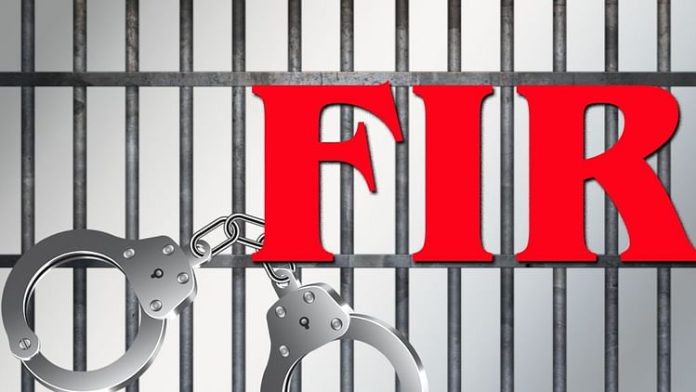 Avadi Police in Tamil Nadu have registered an FIR against news portal 'Opindia.com' for spreading fake news and creating a sense of fear among migrant workers in Tamil Nadu.
According to a police release, Thirunindravur Police Station in Avadi has registered a case based on the Dravida Munnetra Kazhagam (DMK) IT wing member's complaint, seeking action against the website CEO Rahul Roushan and editor Nupur Sharma.
Further details are awaited on the matter.
Dismissing the reports of alleged 'attacks' on Bihari migrant labourers in Tamil Nadu, the state's top police officer on Monday said the situation is peaceful and the workers have resumed their work, reports ANI.
Also watch: Was insider-outsider debate on migrant workers politically motivated? | Capital beat
Fake videos: Police
The police officer said the videos which were circulated on social media regarding the alleged 'attacks' were fake and most of them did not even take place in Tamil Nadu.
Speaking to ANI, Tamil Nadu DGP C Sylendra Babu urged the media to act responsibly while also asking the people not to spread any such messages on social media which are "offensive".
"The situation now is peaceful and the workers have resumed their work. A few of them have left for Holi celebrations…The police officers have reached out to the migrant workers and also convinced them that there is no such incident of attack on Bihari workers or workers from any other state here. Whatever they have seen in the media that the migrant labourers are attacked, they are all fake videos," the police officer said.
Police outreach
He said that the migrant labourers are now convinced following the outreach by the police.
"In the places where the north Indian workers were employed, we have intensified the police patrol. Hindi-speaking police officers are in constant touch with them," he said.
Also read: Attacks on migrant workers in TN: Lawyer Umrao moves Delhi HC for anticipatory bail
The DGP informed that special helplines were set up in districts, including Erode, Coimbatore, and Chennai to encourage people to come forward to give a complaint "if at all there is any".
"There has been not even one complaint from them," he said.