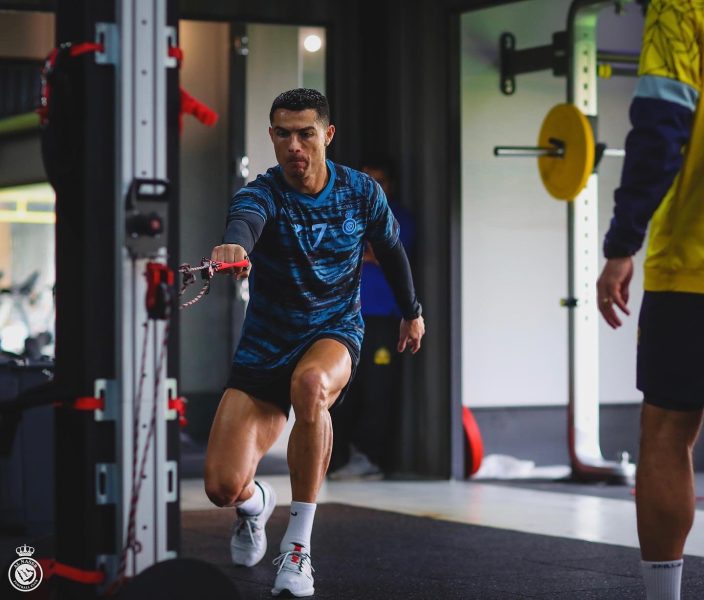 It's Cristiano Ronaldo vs Lionel Messi at Riyadh
Cristiano Ronaldo's is set to face off against PSG, for a Saudi All-Star XI side, and the Portuguese superstar is set to make his Middle-Eastern debut. In the opposition ranks, will be a player Ronaldo is all too familiar with – Lionel Messi.
For long the two legends have played at the same level, yet they have had contrasting fortunes.
But in Qatar 2022 witnessed a sea change. While Cristiano Ronaldo and Portugal crumbled, Messi and Argentina went on to take home the game's greatest prize – the World Cup.
Also Read: Cristiano Ronaldo's move to Saudi: What does it mean?
But Ronaldo's career was already in shambles before the World Cup even began. His former club Manchester United sidelined the Portugal captain for giving an interview to British broadcaster Piers Morgan.
Ronaldo's quote saying "I don't have to worry what others think", even alienated long-time friend and super-agent Jorge Mendes, who handled Ronaldo career for over two decades.
Mendes was afraid about the bad publicity and the negative reaction Manchester United would get from the interview, yet Ronaldo went ahead with it, believing he could pull off a miracle in Qatar which in turn would help him sign with a top European club again.
Thank you Riyadh for the warm welcome! Look forward to seeing you at the stadium tonight💛💙 pic.twitter.com/0AsT4wLdYq

— Cristiano Ronaldo (@Cristiano) January 3, 2023
Yet, he failed to deliver at Qater 2022, even being relegated to the bench in the process. No club in Europe was willing to take a chance on him. But Saudi Arabia came calling —Ronaldo scoring a mega-deal with Saudi Club Al-Nassr and was unveiled with much pomp and show.
The match between Saudi All-star XI and PSG will see Messi and Ronaldo face-off for the first time since December 2020, when an inspired Juventus beat Barcelona in a Champions League match.
Also Read: Cristiano Ronaldo's Qatar World Cup journey ends in tears
Meanwhile Messi's PSG is going through a lean patch in the French Ligue 1. Armed with the world class trio of Lionel Messi, Neymar and Kylian Mbappé, PSG will be looking to reignite their season by beating the Saudi All-Star XI.
The match between Saudi All-Star XI and Paris Saint-Germain will take place on January 19, Thursday at the King Fahd International Stadium, Riyadh. The match will begin at 10.30 pm, but will not be telecast in India.