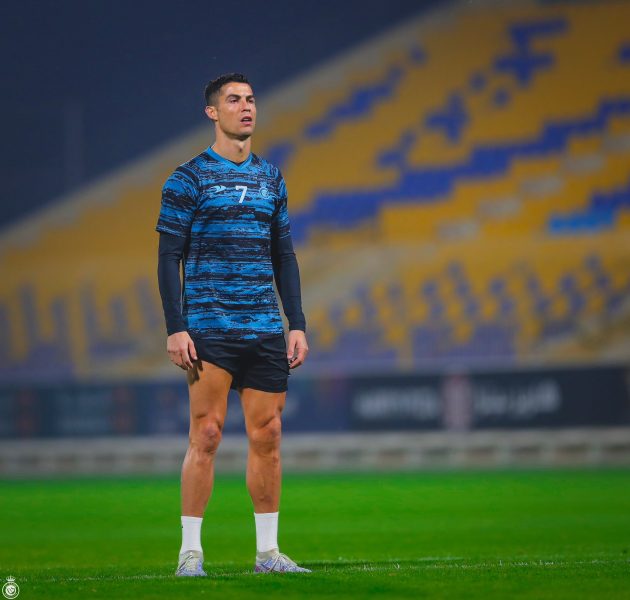 Cristiano Ronaldo's move to Saudi: What does it mean?
With seven league titles, five UEFA Champions League wins, the UEFA European Championship and the UEFA Nations League in his pocket, Cristiano Ronaldo is one of the greatest players in the history of football. The rivalry he enjoys with Argentine legend Lionel Messi is the greatest ever on the world stage.
Step into the unknown
Yet, the news of the Portuguese superstar signing for Al-Nassr in the Saudi Pro League Saudi Pro League comes as surprise. Having played in top leagues like the EPL, La Liga and the Serie A, Ronaldo's recent move is a step into the unknown. The Portugal captain himself said he had played in some of the "most important" leagues in Europe.
What can Ronaldo expect
Ronaldo praised the Saudi league saying, "I know the league is very competitive. People don't know that, but I know because I saw many games." If Al Nassr qualifies for the Asian Champions League then Ronaldo can expect to play in the top-tier Asian club competition.
Also Read: Highest-paid football player ever: Cristiano Ronaldo set to join Saudi club Al Nassr
'Done with Europe'
The majority of Ronaldo's loyal fans most certainly had not heard of Al Nassr before his move. Ronaldo's unveiling in Riyadh changed many a perception. At his presentation he said, "In Europe my work is done."
The Saudi Pro League may not be well known outside Asia, but within the continent it has a formidable reputation. Regular league competition began in 1976 in Saudi Arabia with the current guise being introduced in 2008. With 18 titles and four Asian Champions Leagues, Al Hilal is the most successful team in the league.
Fanatical Following
A rival to Al Nassr (both teams are based out of Riyadh), Al Hilal was also in the mix for Ronaldo's signature. Though not popular in the western world, Saudi football has a fanatical fan following in Arabic speaking countries.
Boasting of a television audience of more than 215 million during last year's league season, the Saudi Pro League witnessed 1.25 million spectators attending matches in the season, according to statistics.
Also Read: Cristiano Ronaldo's Qatar World Cup journey ends in tears
Not the first
Yet, Ronaldo is not the first to make it to Saudi Arabia. Brazil-born former Bayern Munich midfielder Luiz Gustavo is already plying his trade at Al Nassr and so is former Arsenal and Napoli shotstopper David Ospina. Former Manchester United striker Odion Ighalo is on Al Hilal's roster.
Former Atletico Madrid, Valencia, Inter Milan and Sevilla deep-lying playmaker Ever Banega now wears the colours of Al Shabab. Statistics say the Saudi Pro soccer league has 16 teams with 128 international players.
Biggest Signing Ever
Yet, Ronaldo is the league's biggest new signing ever.
"Cristiano is one of the best players in the world. In the history of football, he is a legend," Al Nassr coach Rudi Garcia told the media. "It is an honor for sure for me, but also for Al Nassr to welcome Cristiano."
Lasting Legacy
The officials and the fan base of Saudi Arabia will be hoping that more world-class players choose to follow Ronaldo's path considering his fanbase, and his lasting legacy.