Before Monday, India hadn't lost a home Test for four years. Between February 2017, when they were crushed by Australia (333 runs) in a minefield on Pune's debut as a Test centre, and February 2021 when England outplayed them by 227 runs, India were undefeated in 14 matches, the 11 wins achieved with panache. No other top side boasts a home record half as impressive.
That's precisely what makes the Chennai defeat in the first of four Tests against Joe Root's men both an aberration and a jolt to the system. Until you realise that this wasn't a one-off; it was England's sixth successive Test triumph overseas, that alone justifying their perch at the top of the World Test Championship currently.
Also read: After Rahane's Aus exploits, spotlight on Kohli during England's India tour
Advertisement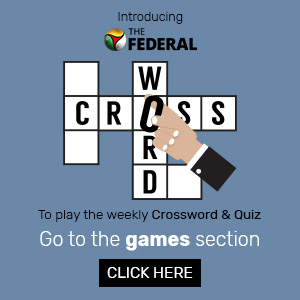 To say India were comprehensively outperformed for four-and-a-half days at Chepauk is no exaggeration. The odds were heavily stacked against them once Root hit it lucky with the coin; the toss influenced the outcome but wasn't singularly decisive.
Did England catch India cold? Perhaps, maybe. After all, they had more immediate experience of sub-continental conditions, having played – and won – two Tests in Galle last month. India haven't played at home since November 2019. In the interim, they have encountered vastly different surfaces in New Zealand and Australia, have played no first-class cricket at home, and have almost had to relearn to adapt to Indian tracks. Agreed? Good.
Then again, if this is what you grew up on, do you ever forget what to do? Do you actually need to relearn?
Also read: As India trump Aus, best tribute lies in not missing Kohli
England played the perfect game in Chennai. They did unto India in their backyard what the hosts have done countless times – bat first, bat big, bat the opposition out of the contest. Then rely on scoreboard pressure, tiring bodies and minds, a gradually wearing surface and a quality attack to work their way through the batting line-up, twice. It must have been chastening for Virat Kohli, back from paternity leave, to receive a bitter taste of what has been his own sweet medicine.
India, by contrast, were way off the boil. Admittedly, the toss was a setback, but only that much for a team which prides itself on not wasting time on the uncontrollable. They were lackadaisical and lacklustre at the start of both first innings, with ball and then the bat, leaving themselves with so much to do that catching up had slipped beyond the realms of the possible. Perhaps still hungover from the momentous triumph in Australia, they were emphatically chopped down by an England outfit that could afford to send Jonny Bairstow, the most proactive of their top-three in Sri Lanka, back home on paid leave and rest 500-wicket man Stuart Broad in a bid to manage workload at the start of a frenetic phase that involves 17 Tests in a condensed span.
India's intensity was AWOL. They seemed to go through the motions on the opening day when the bowlers allowed themselves to be dispirited by the supreme flatness of a slow deck on which the ball did anything but their bidding. There was a conspicuous lack of energy which Root, in the middle of the purplest of patches, seized on gleefully whilst compiling a score in excess of 175 for the third straight Test. Nothing exemplified India's tardiness and lethargy more than an incredible 27 no-balls across two innings, several of them unpardonably sent down by spinners. India looked nowhere near the champion side they aspire to be; there were occasional patches of brilliance, sure, but they were too few and too brief to make a significant impact on a gargantuan first-innings mountain of 578 erected by England.
Also read: India's Melbourne turnaround as good as Eden Gardens miracle
India didn't help their cause by summoning Shahbaz Nadeem to fill in as the additional spinner. That would have been Ravindra Jadeja's position by right if he was available – for the record, India were at full strength except for definite starters Jadeja and Mohammed Shami (depending on combinations) – but once he wasn't, the obsession to necessarily field a left-arm spinner took such deep root that they seemed to miss the forest for the trees.
The move to blood Axar Patel nixed after he sustained a knee injury the day before the Test, India plucked Nadeem out of the standbys, perhaps because a bowler of similar ilk, Sri Lankan left-arm spinner Lasith Embuldeniya, had taken 15 wickets in the two Tests against England last month. The two surfaces in Galle had more bite which Embuldeniya exploited admirably; Chepauk was a different kettle of fish and India had the unique and uncommon left-arm wrist-spin of Kuldeep Yadav to unleash. Yet, bizarrely, they chose not to do so because of their conviction that they needed 'variety', not three spinners (offies R Ashwin and Washington Sundar being the others) all of whose stock delivery breaks into right-handers. Hmph.
Also read: Let's not forget Shastri and squad, the backroom boys behind Gabba win
Just to set the record straight, India bounced back to conquer Australia 2-1 in the four-Test showdown four years back, Kuldeep playing a key role on debut in the decider in Dharamsala. Kuldeep is short on confidence, not having played a Test since his maiden five-wicket haul in Sydney in January 2019. But if he is in the squad, it must indicate that the team management hasn't yet written him off as a has-been. Kuldeep can't rediscover zest and verve bowling in the nets alone and then warming the bench during matches. If there is a reluctance to push him into the Test eleven, it is best that he be released to play in the Vijay Hazare Trophy for Uttar Pradesh. How else do you get wickets?
Despite the result, India have plenty going for them with three Tests to play. The very venue of their worst display in home for 48 months will provide them the stage for salvation later this week. For a team still in with a shot at a place in the final of the WTC – a 2-1 series win will suffice – there can't be a greater motivating force.