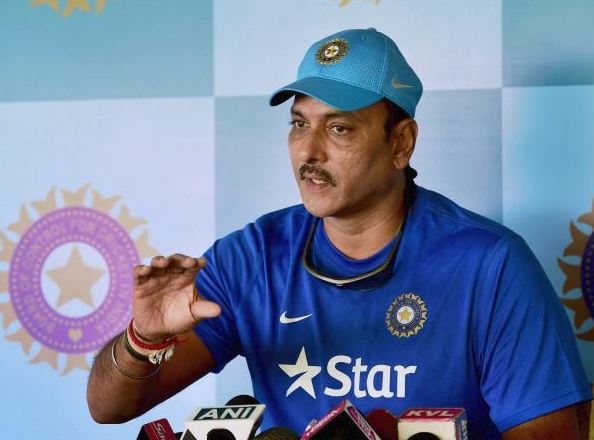 The first steps towards formalising game plans for the gruelling tour of Australia were taken in July, following a telephonic chat between head coach Ravi Shastri from his Alibaug residence, some 100 kilometres from Mumbai, and his trusted lieutenant Bharat Arun, the assistant coach of the Indian team.
Little would the two old mates have known then, with the tour more than two months away, that they would have to improvise on the fly going into the most crucial final segment of the three-leg showdown. That while the plans might remain unchanged, the personnel tasked with implementing them would morph every Test. That plans which might have been performed with aplomb by seasoned players would test the skill-sets and the disciplines of rookies not expected to be more than bit performers.
Related news: India's aggression, T20 spirit that made critics eat their words
Advertisement
India's scarcely believable 2-1 series victory was delivered by the 20 players that manned up to the most arduous challenge in world cricket, but it was also fashioned by a solid backroom core group with Shastri as its heart and brain, and Arun, Vikram Rathour (batting coach) and R Sridhar (fielding coach) constituting the other vital organs alongside the physios, the conditioning coaches and the throw-down specialists.
Shastri is a 40-year international cricket veteran, a constant in the Indian firmament since his surprise debut as an 18-year-old left-arm spinner in New Zealand in February 1981. A knee injury forced him to call time on his international career when only 30. By then, he had climbed from No. 10 on debut to one of India's more dependable openers, stacking up hundreds in England, Pakistan, the West Indies and Australia, where he registered the first double-ton by an Indian, at the SCG in January 1992.
After finishing his 80-Test career with 11 centuries and 151 wickets – he was also the Champion of Champions when India won the World Championship of Cricket in 1985 – Shastri eased into the commentary box, his astute reading of the game and a shrewd cricketing brain that should have seen him captain in more than just one Test catapulting him to a respected airwave-voice.
In many ways, he has been Indian cricket's go-to man. When the players were engaged in a pow-wow with the Board of Control for Cricket in India (BCCI) in mid-2002 over the contentious Player Terms clause in their ICC contract ahead of the Champions Trophy later that year, the so-called 'establishment man' became their spokesperson, allowing the players to concentrate on the Test matches in England. In 2007, he stepped in as interim coach for the tour of Bangladesh at a difficult time, the national team still reeling from first-round elimination at the World Cup as well as from trust issues with Greg Chappell, whose tenure ended after the Caribbean misadventure.
In 2014, he responded to another SOS during a miserable Test series in England by coming on board as team director, a position he held until mid-2016 when Anil Kumble took over as head coach. And when Kumble quit in June 2017 saying his relationship with Virat Kohli had become 'untenable,' the Mumbaikar returned to the set-up as his replacement, reigniting his partnership with Kohli.
Until a month back, the biggest accomplishment in Shastri's post-playing CV was the historic 2-1 series victory in Australia two years back. Long before that, he had referred to the Class of 2018 as 'the best Indian team in 15-20 years making the same run in a short time,' referring to nine Test and three series wins overseas between 2015 and 2018. That didn't endear him to his multitude of critics, who were quick to point out that seven of those Test victories and all series triumphs had come in Sri Lanka and the West Indies. They also pointed to the absence of the suspended Steve Smith and David Warner in a bid to take some sheen off the Australia victory in 2018-19.
Related news: Brisbane win holds 'cricketing' lessons for India's politics
Not even they can, however, find reasons or excuses to undermine this triumph, against all odds and in the face of grave adversity. A plethora of first-choice players, including the regular skipper, missing. An unprecedented 36 all out in the first Test. Five debutants in a series for the first time in 25 years. A full-strength Australia. If Shastri had thundered, "Anyone? Anything now?" it wouldn't have been without justification.
Shastri has been at the receiving end of thinly-veiled barbs for three and a half years now. He has been likened to a cheerleader and a pep-talk artiste, with little focus on or credit to his unquestioned tactical skills. A change in the line of attack in Australia to choke the free-flowing home side's scoring rate by packing the leg-side wasn't an accidental fallout of an experiment gone pleasantly wrong. Shastri did have to play the motivational mascot for obvious reasons, but for those unwilling to consider or acknowledge otherwise, he isn't just a one-trick pony.
To rally the morale of the extended squad after the soul-shattering meltdown in Adelaide would have required every ounce of his positivity and gung-ho outlook. As players wilted around him and dropped off without warning, he must have felt the heavy hand of fate pressing down on his chest relentlessly. Even if he wanted to wallow in destiny-driven misery – not that he is that sort – Shastri couldn't afford to let his wards know he was alarmed. Or worried. Or even moved. He looked at things through the same prism of objectivity as when he faced up to Imran Khan and Malcolm Marshall, Michael Holding and Craig McDermott. And he sensed that in adversity, there was opportunity. Opportunity for a young side with few expectations to become heroes worldwide.
Related news: As India trump Aus, best tribute lies in not missing Kohli
Arun, of course, has been the Dronacharya that has produced an army of fast-bowling Arjunas. India started with Bumrah, Shami and Umesh, ended with Siraj, Thakur, Natarajan and a limping Saini. And yet, they were unbowed. Take a bow, the team, of course. But let's not forget the men who put Humpty Dumpty back together.