According to the Mausala Parva, one of the 18 books of the epic Mahabharata, the Yaduvanshi rulers of Dwarka met a gory end when they killed each other in a civil war. The mythological story of the Yaduvanshis ends with the submersion of their capital under the sea, death of Balrama by drowning and Krishna's accidental death at the hands of a hunter.
Mythology has a knack for repeating itself, sometimes like a farce that's currently playing out in Rajasthan, where the Congress is waging an internecine war that would destroy the party and its ruling elite. Whatever be the immediate outcome of the political fight, in the long run, it would lead to the demise of the political careers of Sachin Pilot and Ashok Gehlot, and bury their kingdom deep.
Pilot vs Gehlot is an ugly fight of ambitions, greed and egos. It has nothing to do with ideology, political morality or the tenets of democracy, and, by logical correlation, has nothing to do with people. Stripped of its dumb charades, it is, in essence, a fight for who gets to retain power, by hook, crook or money by manipulating existing laws, using investigating agencies or whatever weapon is available in this war on democracy.
Advertisement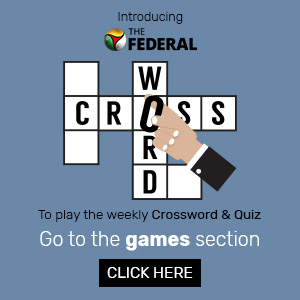 The only silver streak in this dark drama is that the principal protagonists in Rajasthan are being exposed for what they are. For those willing to look at the spectacle, it is revealing what the BJP, the Congress, and its leaders—the likes of Pilot, Gehlot, Vasundhara Raje and Gajendra Singh—really are.
Pilot, it is evident, is now the sum total of many Shakespearean tragedies. He is MacBeth: a man ready to stab his benefactor and leader King Duncan (or Maqbool ready to kill Abbaji in the Indian adaption by Vishal Bharadwaj) in the back to fulfil his ambition. He is Othello, a rash, hasty man who leaps before he thinks, and, perhaps, would one day regret it. We have seen enough to understand loyalty, patience, the courage to fight in the open—traits that have defined humanity—are not part of Pilot's current personality, and ego, ambition and opportunism are defining parts of his persona.    
With his fragilities exposed to public, opponents and friends, Pilot's long-term future looks suspect. In the short term, he may play a role in bringing about Gehlot's downfall, but people whose loyalties are suspect and leaders who are answerable only to their ambition and ego go only so far in politics. In the end, Mir Jaffars, Chaudhary Charan Singhs, Jagdambika Pals are destined to be footnotes in history.
What do you say about Ashok Gehlot, a man who has survived in politics longer than almost everybody, that people already don't know? He has ploughed ahead almost unnoticed—like a man, as Al Pacino says in the Devil's Advocate, nobody sees coming—for four decades under six Congress leaders. In spite of having a limited political base, not being blessed with a single quality associated with mass leaders or charismatic personalities, he has moved like the Nasdaq—higher and higher.
Related Opinion: Gullible and malleable: Pilot's rebellion reveals Rahul's tragic flaws
Yet, we can see Gehlot for what he is—am insecure, scheming, conniving leader whose only aim in life is to cling to power and, if possible, pass it on to his son, Vaibhav. With the passage of time, Gehlot has come closer and closer to being a caricature of King Lear.
It is nice to hear Gehlot give sermons on hard-work and advocate the importance of going through the grind in politics. But, Gehlot himself is a product of serendipity in politics—a man who got big breaks early in his life because of favourable circumstances, not just because of hard work, or cluster-breaking ability or political brilliance. To his credit, he has held on to these opportunities with a mix of networking, providence and the nous to destroy his rivals like Pilot.
By the time this war ends, Gehlot would lose whatever little aura he had till a few days ago. People would know his claim of being a Gandhian is a joke. For, unlike Gehlot, the saintly Mahatma denounced power, did not endeavour to pass on his legacy to his children, or play power games for personal aggrandisement from the lobbies of 7-star hotels reportedly linked to his son. Gehlot's carefully nurtured—by self and pliant media—the image of an honest, selfless person would be shredded by his own intemperate words, and the raids on establishments owned by his friends and family, even if their timing is suspect, that would bring details of many financial deals out in the public domain.
Related news: Sachin Pilot: A born rebel sent to battle by Ashok Gehlot's insults
This bonfire of personalities isn't limited to the Congress. The Mausla Parva in Rajasthan has underlined the BJP's reputation of an organised group that specialises in grabbing power even without winning elections. In this pursuit, it has shown complete disregard for morality, propriety or restraint. The way it has gone around usurping power even after being defeated in elections points to a dangerous trend that would end with the complete irrelevance of polls in India. In short, the BJP is systematically destroying democracy and turning India into a mix of China, Russia, North Korea, Iran and Turkey—countries where power is usurped not earned.          
What separates this round of power-grab from others is that it has exposed the fault-lines within the BJP. We now know that there are two clear factions in the party and both are ready to finish each other off, like the Yaduvanshis. The Shah-Modi group is led by Union minister Gajendra Singh Shekhawat who was allegedly caught on tape making deals with Congress turncoats to topple the government.
The other faction, led by Vasundhara Raje and her son, is believed to be working to ensure the longevity of Gehlot's government to stifle the rise of new leaders in state politics. This internecine war is revealing to the public that both the putative CM candidates from the BJP have the same traits that define Pilot and Gehlot. And replacing one with another would lead to another round of Mausala Parva in Rajasthan and an ugly civil war between the BJP-vanshis.
Whoever wins the Pilot vs Gehlot fight, the Mahabharata will continue.