If a leader were to be known by the company he keeps, what would be the verdict on former Congress chief Rahul Gandhi?
His history of friends-turned-foes would tell us that Gandhi has a penchant for breeding snakes in his backyard and getting bitten by them with alarming regularity. Everyone makes mistakes in life, but the problem with Gandhi is that he keeps repeating them by going through the same cycle of trust-betrayal-humiliation again, and again.
The list of Gandhi's ex-besties is long: Ashok Tanwar in Haryana, Navjot Singh Sidhu in Punjab, Alpesh Thakore in Gujarat, Jyotiraditya Scindia in Madhya Pradesh, Jitin Prasada in Uttar Pradesh, and Sachin Pilot in Rajasthan. Some of them have already put a dagger in his back; others are about to stab him.
Advertisement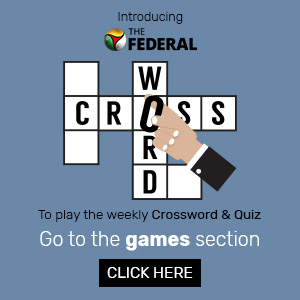 Why does Gandhi invariably get betrayed by the people who are his closest friends or aides? What is about him that has turned his life into a Julius Caesar-like tragedy with a Brutus in every act?
Conventional wisdom and the Modi-Shah era tell us that respect can't exist without fear. A leader whose name doesn't instil fear and awe among followers is usually a pushover, a Bahadur Shah Zafar-like figure whose writ doesn't extend beyond the boundary walls of his home. Gandhi inspires many emotions, including sympathy and pity, but fear isn't one of them. Most people can easily get away by defying or betraying him without any fear of retribution or political blowback.
There was a time when even proxies of the Gandhi family — Makhan Lal Fotedar, RK Dhawan and V George — were treated with awe and respect. Rajiv Gandhi's cousin Arun Nehru, for instance, wielded such enormous power that senior Congress leaders would sit at his feet and take orders he would give them while prostrating on a cot. "Haan, Joshi, bol," he would say to veterans like former Rajasthan chief minister Harideo Joshi and dismiss them with a wave of hand. All this is unimaginable in Rahul Gandhi's Congress.
Related news: Sachin Pilot: A born rebel sent to battle by Ashok Gehlot's insults
Not being arrogant is, perhaps, fine. But, having party members get away with egregious indiscipline is a weakness that undermines the leader. One example would suffice. On the list of Sachin Pilot's band of renegades from Rajasthan is a man called Bhanwarlal Sharma. Several years ago, Sharma, an inveterate turncoat who sprang to prominence as a BJP legislator after a failed coup against the then chief minister Bhairon Singh Shekhawat, had publicly rebuked Congress president Sonia Gandhi after he was denied ticket to contest the assembly polls.
In the Congress that was once headed by Indira Gandhi, or even Rajiv Gandhi, such slurs would have never been forgotten and avenged at the right time. But, in Rahul Gandhi's Congress, Sharma was not just forgiven but also nurtured as a Brahmin leader. The result — he is now part of a group that's plotting the downfall of the Congress government in Rajasthan.
Rahul Gandhi's other problem is his hypocrisy. When he started out as the Congress general secretary in-charge of its youth wing, he made promises of making the party free of dynasts through internal democracy. But, in practice, he surrounded himself with the "Baba" brigade — Scindia, Pilot, Prasada and (former MP) Milind Deora.
Two things happened with the evolution of this coterie around him. One, people started ignoring his tirade against dynasts and taking his sermons on internal democracy as cruel jokes. Two, he surrounded himself with drawing room politicians with a sense of entitlement. These entitled Babalog stuck to him till they were given plum posts and assignments. But they betrayed him the moment their ambitions were thwarted.
Related news: In Rajasthan's horse race, there is only one jockey — Ashok Gehlot
Both Scindia and Pilot are examples of this tragic saga of betrayals. Only a few days ago, Scindia was the deputy leader of the Congress in the Parliament, a post that many senior and worthier leaders from the past could not even have dreamt of. Similarly, Pilot was made a minister twice, anointed chief of the Rajasthan Congress, and then the deputy chief minister with three important portfolios at a very young age. These rewards, bestowed on them primarily because of their lineage, made them believe that all these and more is their deserved destiny. Asked to wait for the next promotion, both rebelled.
Compare this with the plight of ordinary Congress workers, whose lives are spent waving flags, shouting slogans and waiting patiently for tickets for panchayat or municipality elections. Denied an opportunity, they continue to remain loyal to the party, hoping that one day they'd be rewarded for their loyalty. By ignoring such leaders, Gandhi created a culture of entitlement, impatience and betrayal that's now destroying the Congress.
Gandhi's string of failures should be alarming. He is a leader without any clout or influence over his team, and trusts the wrong sort of people and gets betrayed easily and often. Can a man with such tragic flaws be expected to lead a country?