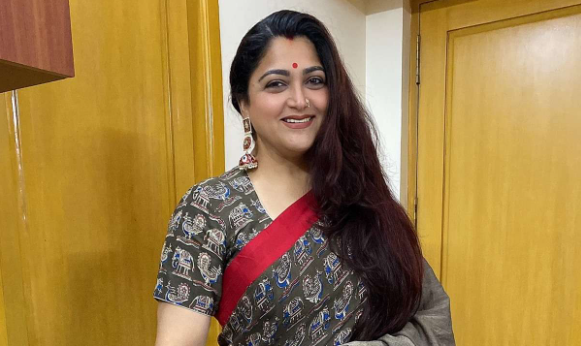 Actor and National Commission for Women (NCW) member Khushbu Sundar has said she was sexually abused by her father at the age of eight.
Describing it as the "toughest" experience of her life, Khushbu said the scars a person gets in childhood stay on for the rest of her life.
Also read: Khushbu Sundar: Why do female MPs have to wear sarees and high-neck blouses?
Speaking at the "We The Women" town hall organised by Mojo Story in Jaipur recently, Khushbu said, when she was 15 years old, she started revolting against her father who then left the family in the lurch.
"The toughest thing which took me long, not to forget, not to forgive but put it behind me and move forward was the abuse I faced as a child by my father. When a child is abused it scars the child for life," she said.
"My mother's been through the most abusive marriage, a man who beat up his wife, his children, sexually abused his only daughter. He thought it was his birth right, being a man it was his right to do so. And when my abuse started I was just eight years old and I had the courage to speak against him at the age of 15," she added.
The actor turned politician said she is happy she had the courage to stand up against the abuse and wouldn't have reached the stage she is in at present if her father hadn't left them to fend for themselves.
"At 15 I thought that it was enough and when I started revolting against, rebelling…he just left us with whatever we had, literally left us in the lurch. We didn't' know where the next food is going to come from and he just left us went," she said.
Also read: Khushbu slams Air India for making her wait for a wheelchair at Chennai airport
"If I could fight the man at home, I could manage the world very easily," Khushbu added.
Sundar, who ruled Tamil cinema in the 1990s and paired opposite top actors including Rajinikanth and Kamal Haasan, later entered politics. She joined the BJP in 2020 after quitting Congress.
(With inputs from agencies)