Twitter has reportedly agreed to "restructure" its India team with its local offices having more senior executives to better handle legal compliance-related issues, after its faceoff with the Centre over blocking of accounts allegedly spreading misinformation.
Officials from the Ministry of Electronic and Information Technology (MeitY) had a virtual interaction with Twitter executives on Wednesday after it suspended over 500 accounts on the government's request but refused to block those of "news media entities, journalists, activists and politicians", prompting a strong government response.
During the meeting, The Indian Express reported quoting senior government officials, the Twitter executive agreed to structural changes in its top India management that improve "communications" between the government and the microblogging website's global team.
Advertisement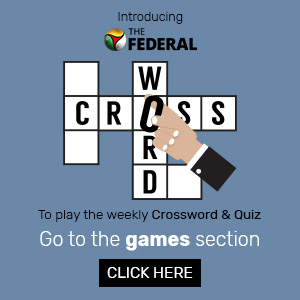 The government, besides alleging "differential treatment" by pointing to the post-Capitol violence action by Twitter, flagged the company's "failure" to comply with its orders. And more importantly, the officials found it "objectionable" Twitter's lack of willingness to act on posts related to farm protests allegedly mentioning the word "genocide".
A senior official in the ministry said most of the tweets flagged on January 31 were found mentioning the word accompanied by "provocative images" unrelated to India, The Indian Express report said. "Twitter cannot be the judge, jury and executioner of what it thinks its interpretation of the Indian laws is," it quoted another official as saying.
The MeitY had on January 31, in an emergency order, asked Twitter to block 257 accounts for "spreading misinformation" about the farmers' protests. Twitter initially suspended the accounts, but later reversed the ban saying there were no violation of its policies. Again on February 4, the government sought blocking of around 1,200 accounts.
Related news | Twitter partially bans flagged handles; says won't muffle journos, activists
Twitter on Wednesday said in a blog post it has suspended over 500 accounts, but not the accounts consisting of "news media entities, journalists, activists and politicians" as doing so "would violate their fundamental right to free expression" guaranteed under Indian law.
During Wednesday's meeting, Twitter was represented by Monique Meche, Vice President Global Public Policy, and Jim Baker, Deputy General Counsel and Vice President Legal.
The "deep sense of disappointment" at seeing Twitter "side not with 'freedom of expression' but rather with those who seek to abuse such freedom and provoke disturbance to public order" was conveyed to the company, a ministry statement said.
Related news | 'Committed' to freedom of speech, says US as Twitter blocks India accounts
During the meeting, the IT Secretary also flagged the issue around a 'toolkit' that was shared on its platform amid the farmers' protest, and said the chain of events had made it evident that a strong social media campaign was planned abroad around the agitation.
A Meity statement noted that Twitter leadership affirmed their commitment towards following Indian laws and rules. The executives expressed their continuing commitment towards building Twitter services in India and that they have also requested for better engagement between the Indian government and the company's global team.
Meanwhile, Information Technology Minister Ravi Shankar Prasad, while speaking in Rajya Sabha on Thursday, warned social media platforms of strict action for failure to crack down on inflammatory content, saying they have to fully comply with the country's law.