The US on Wednesday said that it is committed to supporting democratic values including freedom of expression, on being asked about microblogging website Twitter blocking nearly 500 accounts in India following direction from the central government.
"Well, I think what I would say generally is that around the world – and this goes back to what I was saying before – we are committed to supporting democratic values, including freedom of expression. I think when it comes to Twitter's policies, we'd have to refer you to Twitter itself," US State Department Spokesperson Ned Price told reporters.
Earlier, responding to a similar question, White House Press Secretary Jen Psaki said at her daily news conference, "Of course, we always have concerns about crackdowns on freedom of speech, freedom of expression happening around the world and when it doesn't allow people to communicate and peacefully protest."
Advertisement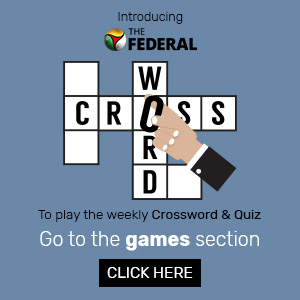 The US reaction comes after Twitter suspended over 500 accounts, and blocked access to several others within India. The Centre had recently asked Twitter to block 1,178 accounts, alleging that the users were spreading misinformation on the farmers' protests near Delhi.
"We have withheld a portion of the accounts identified in the blocking orders under the Country Withheld Content policy within India only. These accounts continue to be available outside of India," Twitter said in a social media blog.
Twitter, however, had refused to block the accounts of "news media entities, journalists, activists and politicians" citing the need to uphold freedom of expression.
"Because we do not believe that actions we have been directed to take are consistent with Indian law, and, in keeping with our principles of defending protected speech and freedom of expression, we have not taken any action on accounts that consist of news media entities, journalists, activists, and politicians. To do so, we believe, would violate their fundamental right to free expression under India law," the post said.
Related news | Twitter partially bans flagged handles; says won't muffle journos, activists
The Centre had expressed "strong displeasure" over Twitter's delay in taking prompt action against accounts and hashtags spreading misinformation and provocative content around the farmers' stir, and the IT Ministry made it clear that the company must comply with the country's laws irrespective of the platform's own rules.
During a virtual interaction between IT Secretary and senior officials of Twitter, it told the platform that as a business entity operating in India, it must respect laws and democratic institutions and take strong action against the "well-coordinated" campaigns "designed to create disharmony and unrest" in the country.
Slamming the delay by the platform in complying with government orders, the IT Secretary also flagged the issue around a 'toolkit' which was shared on its platform amid the farmers' stir, and said the chain of events had made it evident that a strong social media campaign was planned in a foreign country around the agitation.
The Secretary also expressed dissatisfaction over Twitter's "differential treatment" in case of the US Capitol Hill siege. Twitter representatives were further reminded that while the government values freedom of speech and expression and takes criticism in its stride, such freedom is "not absolute" and subject to reasonable restrictions under the Constitution.
Related news | 'Tweets should flow,' says Twitter; invites govt for talks on account freeze
The IT Secretary emphasised that India remains investor-friendly with conducive business environment and open Internet. "Twitter is free to formulate its own rules and guidelines, like any other business entity does, but Indian laws which are enacted by the Parliament of India must be followed irrespective of Twitter's own rules and guidelines," he said.
The Secretary took up the issue of 'farmer genocide' hashtag with Twitter executives and expressed strong displeasure on the way Twitter had acted after an emergency order was issued to remove the hashtag and content related to that.
The ministry's statement noted that Twitter leadership affirmed their commitment towards following Indian laws and rules. The executives expressed their continuing commitment towards building Twitter services in India and that they've requested for better engagement between the Indian government and the company's global team.
(With inputs from agencies)