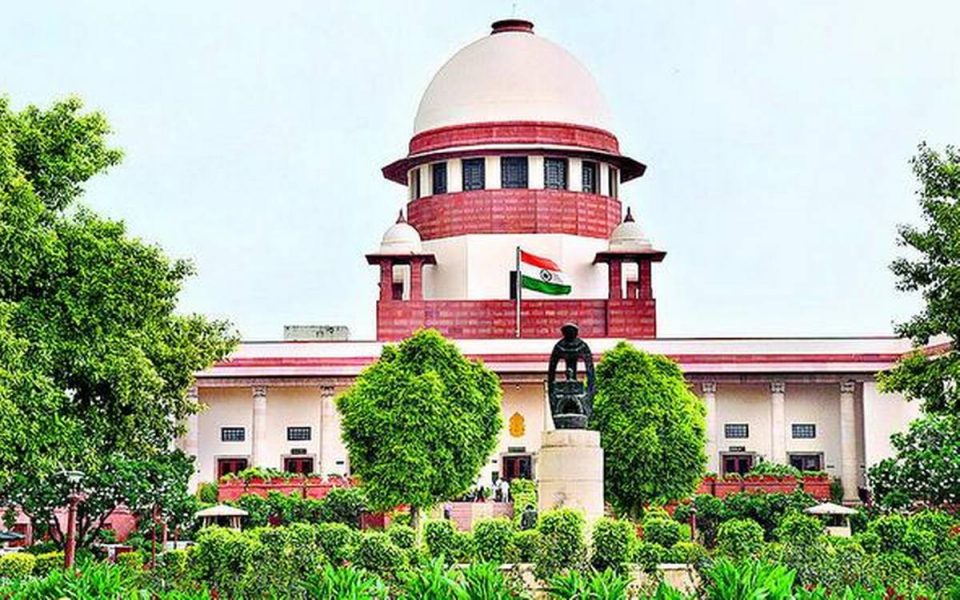 On Thursday, the Supreme Court rejected a request to limit a candidate from running for the same office in multiple constituencies simultaneously, stating it was a "legislative policy" issue.
A bench headed by Chief Justice DY Chandrachud observed that candidates may contest elections from different seats due to a variety of reasons and it is Parliament's will as to whether the course of democracy would be furthered by granting such a choice.
Also Read: Madras HC judge post: SC collegium reiterates name of advocate who shared post critical of Modi
The bench, also comprising justices PS Narasimha and J B Pardiwala, was dealing with a petition filed by advocate Ashwini Kumar Upadhyay, who had sought to declare section 33(7) of the Representation of the People Act, 1951, which allows a person to contest a general election or a group of bypolls or biennial elections from two constituencies, as invalid and ultra vires to the Constitution.
"Candidates contesting from more than one seat may do it for a variety of reasons," the bench said.
"Permitting a candidate to contest from more than one seat…is a matter of legislative policy since it is ultimately the Parliament's will as to whether the political democracy in the country is furthered by granting such a choice," it said.
The top court observed that in the absence of any manifest arbitrariness in section 33(7) of the 1951 Act, it would not be possible for it to strike the provision down.
Also Read: SC Collegium reiterates recommendation to appoint Saurabh Kirpal as HC judge
During the arguments, senior advocate Gopal Sankaranarayanan, who appeared in the court on behalf of Upadhyay, said if a candidate contests an election from two seats and gets elected from both, he or she has to vacate one seat, which will lead to a bypoll that will be an additional financial burden on the exchequer.
He said prior to a 1996 amendment, there was no bar on the number of seats a candidate could contest in an election. The amendment restricted that number to two.
The bench observed that it is for Parliament to decide whether a candidate can contest an election from more than one seat.
"When you contest from two seats, you do not know from where you will get elected. What is wrong about it? This is part of electoral democracy," the court said during the hearing.
Also Read: Man-animal conflict in Kerala: State may move SC with animal birth control plea
It said Parliament can certainly step in, as it did in 1996, and say it is limiting it to one constituency.
"At the relevant time, if Parliament thinks necessary, it can do it. There is no question of inaction," the bench said.
"There is another way of looking at it. Some political leader might say I want to establish my pan-India image by contesting an election…like from the north-east and north or south," the bench said, adding that there have been instances in the country's political history which depict that there have been leaders of that stature.
The top court noted that one of the basis of the petition is that in July 2004, the then chief election commissioner had urged the then prime minister to amend section 33(7) of the 1951 Act in so far as it permits a person to contest an election from more than one seat.
Also Read: UP govt opposes Mishra's bail plea in SC, calls Lakhimpur Kheri crime 'heinous'
It said the petitioner has also referred to the 255th report of the Law Commission, which had agreed with the Election Commission (EC) that the 1951 Act should be amended to provide that a person be not allowed to contest an election from more than one seat.
In his plea, Upadhyay had also sought a direction to the Centre and the EC to take appropriate steps to restrict people from contesting an election for the same office from more than one constituency simultaneously.
"One person-one vote and one candidate-one constituency is the dictum of democracy. However, as per the law, as it stands today, a person can contest the election for the same office from two constituencies simultaneously," the plea had said.
(With agency inputs)