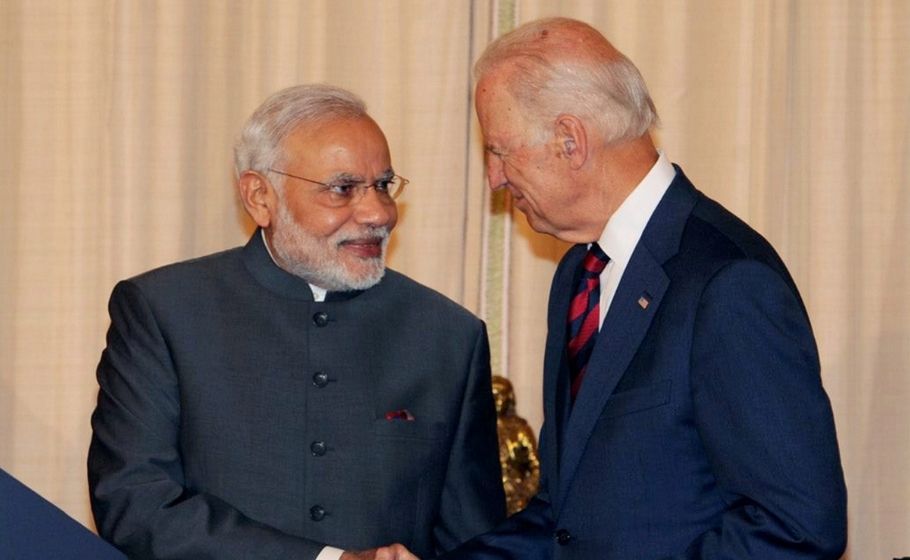 Prime Minister Narendra Modi will visit the US in June with American President Joe Biden and First Lady Jill Biden hosting an official state dinner for Modi on June 22, the White House said on Wednesday (May 10).
In an official statement, White House Press Secretary Karine Jean-Pierre said, "The upcoming visit will affirm the deep and close partnership between the United States and India and the warm bonds of family and friendship that link Americans and Indians together. The visit will strengthen our two countries' shared commitment to a free, open, prosperous, and secure Indo-Pacific and our shared resolve to elevate our strategic technology partnership, including in defense, clean energy, and space."
Also read: Post Boeing deal, Biden and Modi discuss strategic technology partnership
"The leaders will discuss ways to further expand our educational exchanges and people-to-people ties, as well as our work together to confront common challenges from climate change, to workforce development and health security," it added.
Also read: Air India-Boeing deal to create 1 million jobs in US: Biden tells Modi
PM Modi's visit to the US comes ahead of the G20 summit being hosted by India in September. He visited Washington in September 2021 at the invitation of President Biden for a bilateral meeting and also attended the first in-person Quad Leaders Summit.
Modi will join Biden and his counterparts from Australia and Japan at a summit of the Quad leaders in Sydney on May 24 that is expected to focus on the implications of the Ukraine conflict and the overall situation in the Indo-Pacific.
Before travelling to Australia, Modi is likely to visit the Japanese city of Hiroshima to attend the annual summit of the Group of Seven (G7) advanced economies which is scheduled to take place from May 19 to 21. Biden will attend the G7 leaders summit in Hiroshima as well as the Quad summit in Sydney.
Also read: Bali G20 meet: Modi reviews India-US ties with Biden, shakes hands with Xi
Earlier, Modi met Biden on the sidelines of the G20 Summit in Bali, Indonesia in November last year. The two leaders also met on the sidelines of the G7 Summit in Germany in June, 2022 and before that in May on the sidelines of the Quad Leaders Summit in Tokyo.