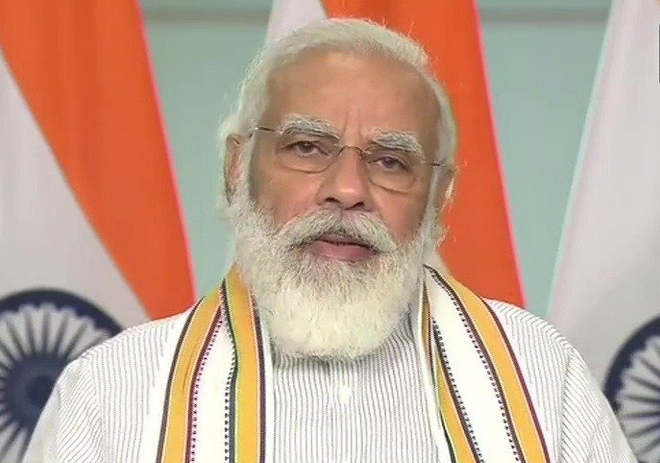 Prime Minister Narendra Modi on Wednesday (February 24) reiterated his government's commitment towards privatising all public sector undertakings (PSUs), except those in strategic sectors.
Speaking at a webinar on privatisation, Modi said the government has "no business to be in business".
Also read: Mamata calls Modi 'dangabaaz', 'a demon' in response to 'tolabaaz' jibe
"The government's job is to provide due support to businesses and enterprises. There is no compulsion on the government to own or run an enterprise," the Prime Minister said.
Modi made it very clear that the Union government wants to either monetise or modernise public sector enterprises and not to operate them. The government plans to raise ₹2.5 lakh crore by way of privatisation of PSUs, he added.
The PM said that providing financial support to sick PSUs burdens the economy and therefore they should be privatized, adding that several PSUs are, unfortunately, operating on tax payers' money.
Also read: Trinamool stalling development, BJP will bring 'poriborton': Modi in Bengal
Praising the Union Budget presented by Finance Minister Nirmala Sitharaman recently, the PM said the Budget is forward looking and shows a clear path to take India to a high growth trajectory.
The webinar was organized by the Department of Investment and Public Asset Management (DIPAM).