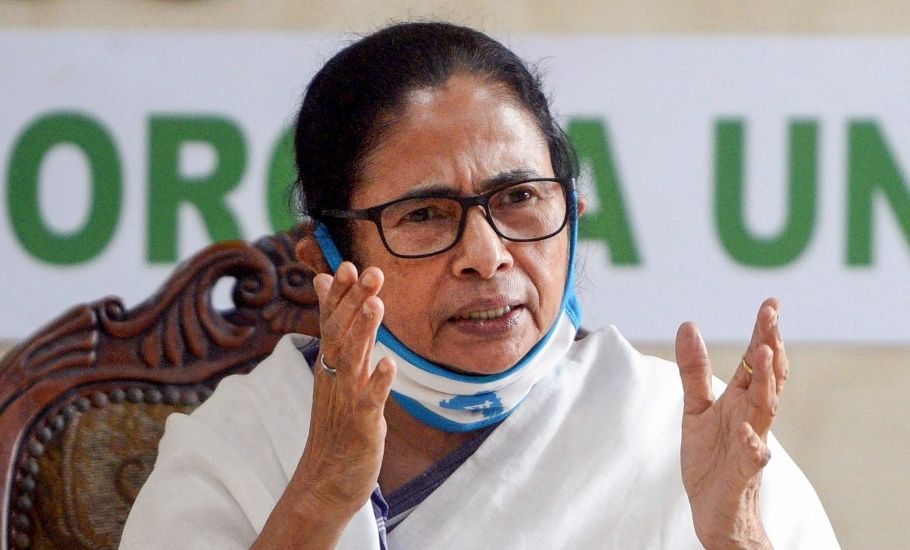 The mud-slinging campaign between the BJP and the Trinamool, in the run up to the West Bengal assembly elections has picked up in earnest, as West Bengal CM Mamata Banerjee lashed out at Prime Minister Narendra Modi calling him a 'dangabaaz' (rioter) and 'daitya' (demon) on Wednesday, at a public rally near Kolkata.
Two days ago, PM Modi had launched a vitriolic attack on Banerjee and the ruling party TMC, calling them tolabaaz (extortionists) and corrupt relying on cuts. It will be the BJP that will bring true change (poribortan) and a 'sonar bangla' to development-starved Bengal, he had declared.
Banerjee did not let that tolabaaz jibe pass, and at a rally in Sahaganj, Hooghly district, near Kolkata, she launched her tirade against the BJP. The West Bengal chief minister is also smarting over the recent CBI probe of her nephew Abhishek Banerjee's wife.
"PM Narendra Modi is the biggest dangabaaz in the country," the West Bengal Chief Minister thundered. Plucking the example of the crushing defeat of the former US President Donald Trump in the American elections in November 2020, she said that he (Modi) too will meet an "even worse fate".
Also read: Trinamool stalling development, BJP will bring 'poriborton': Modi in Bengal
"Nothing can be gained from violence," she said, and urged the voters not to vote for the BJP since they are doitya and a danab (Bengali for demons).
And, she warned the voters, that they (BJP) will try to break their spine. "They will infiltrate. They will grab Bengal," she said. Mamata then questioned the crowd as to what they wanted?
"Bengal to stay Bengal or whatever the BJP makes of it? Gujarat will not rule Bengal," she asked.
According to Banerjee, PM Modi and Home Minister Amit Shah are spreading lies and hatred throughout the country.
However using football references, she said that she will be the "goalkeeper" in the Assembly polls and prevent the BJP for scoring a "single goal". "All shots will fly above the goal post," Banerjee added.
Condemning the recent CBI interrogation of TMC MP Abhishek Banerjee's wife Rujira in a case, reportedly involving bribes taken from an alleged coal mafia, she termed it as an "insult to our women". Rujira Banerjee's sister had also been questioned earlier by the CBI.
Also read: BJP is stretching itself in Bengal, but Mamata may still prevail
Meanwhile, Banerjee seemed to be garnering support from some key quarters, as cricketer Manoj Tiwary and several Bengali actors, like Sayoni Dutta and June Maliya, joined the TMC at this rally.
Together, they raised the slogan "Khela Hobey (Game On)", which has been adopted by Bengal's ruling party in this assembly election that has fast become the setting for a fierce battle. This slogan, which is being used by the BJP and the TMC, likens the political battlefield to a playground. And, this slogan which also has a song says that the 'game has just started' and only time will tell who will score the most and triumph.