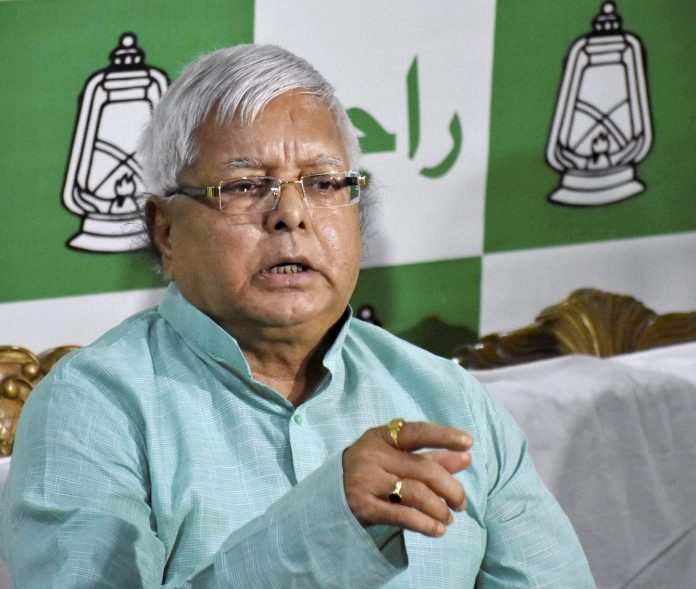 A few weeks back, RJD CM aspirant Tejashwi Yadav had asserted that his father Lalu Prasad will come out of jail on November 9 on bail, and Bihar Chief Minister Nitish Kumar will have his farewell the next day.
Will Nitish Kumar get a farewell or a welcome will be known only on November 10, but Lalu Yadav is definitely not coming out on bail before November 27 — the next date set by the Jharkhand High Court to hear Lalu Yadav's bail hearing in a fodder scam case because the CBI didn't file its arguments in time.
Lalu Yadav is serving a four-year jail sentence for corruption. He has been given bail in all cases but the one connected with swindling of government funds meant to buy cattle fodder.
The 'Dumka treasury case' is only matter in which Lalu Yadav has not got bail yet. The case involves ₹3.5 crore taken from the Dumka treasury by Bihar's animal husbandry department officials between 1991 and 1996 when Lalu Yadav was the chief minister.
Also read: Onion thrown at him during rally, Nitish Kumar says 'keep throwing'
During the hearing at the Jharkhand High Court on Friday, Lalu Yadav's lawyer Kapil Sibal blamed the CBI for "deliberately delaying the bail plea".
The Rashtriya Janata Dal leader has been in jail since December 2017. He has served most of his jail sentence at the Rajendra Institute of Medical Sciences (RIMS) hospital in Ranchi (Jharkhand).
Also read: In a first, Lalu Yadav set to miss Bihar poll campaign trail this time
Third and final phase of polling on Saturday
The Bihar Assembly elections will conclude on November 7 (Saturday) with as many as 1,207 candidates in the fray for 78 seats across 15 districts in Seemanchal, Kosi, Mithila and Tirhut.
This is definitely the toughest phase of election for NDA and is likely to witness many multi-cornered contests with Chirag Paswan's LJP, Grand Secular Democratic Front led by RLSP's Upendra Kushwaha and with Asaduddin Owaisi's AIMIM and Mayawati's BSP as constituents, and Jan Adhikar Party's Pappu Yadav in the fray.
It may seem like the RJD-led Mahagathbandhan (Grand Alliance) will have a clear advantage in Seemanchal, AIMIM, which is contesting on 16 seats, may cut into the Grand Alliance's votes and could very well win one to two seats. NDA will find the fight tough in Purnia, Araria and Katihar.