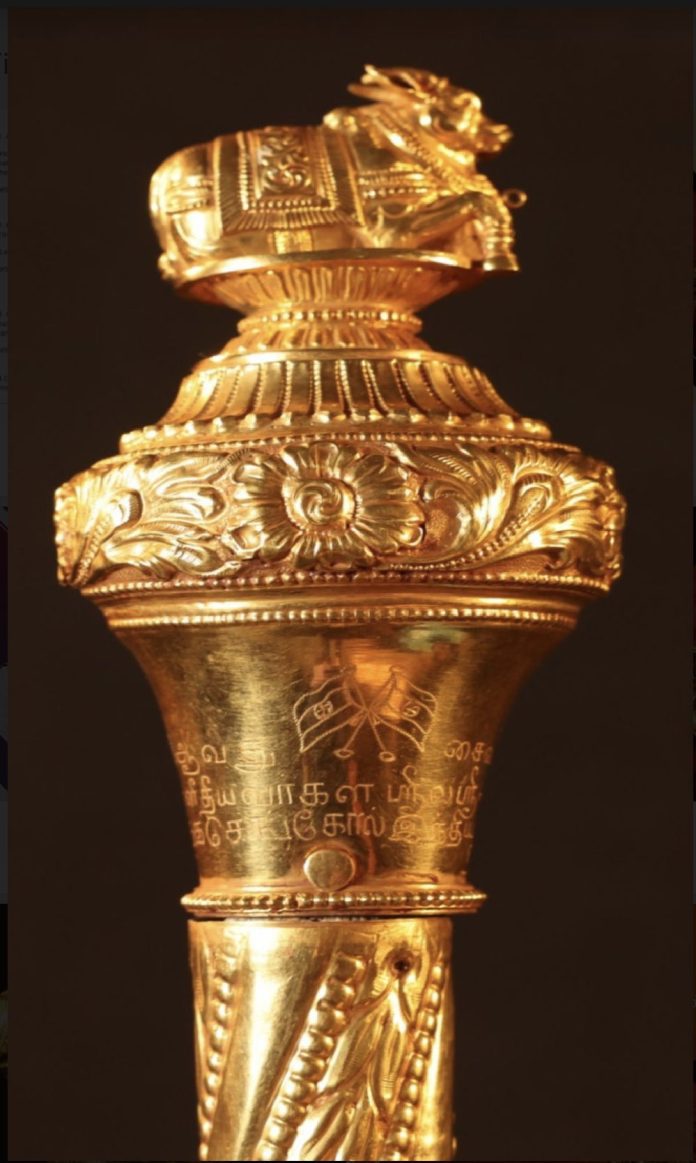 Sengol, a historical sceptre from Tamil Nadu, which was received by first Prime Minister Jawaharlal Nehru to represent transfer of power from the British and was kept in a museum in Allahabad will be installed in the new Parliament building to be inaugurated by Prime Minister Narendra Modi on May 28, Union Home Minister Amit Shah said Wednesday.
Shah said the purpose of the installation was clear then and even now.
Also Read: Opposition parties likely to boycott new Parliament building inauguration
He said that the transfer of power is not merely a handshake or signing a document and that it must remain connected with local traditions keeping in mind modern needs.
A historic moment for India!

Witness the history as the sacred Sengol takes its place in the new Parliament building by the Hon'ble Prime Minister Shri @narendramodi Ji, reminding us of the responsibility to uphold righteous governance for the nation.
#SengolAtNewParliament pic.twitter.com/StBduEIeOz

— Nitin Gadkari (@nitin_gadkari) May 24, 2023
"Sengol represents the same feeling that Jawaharlal Nehru felt on August 14, 1947," he said.
Union Home Minister Amit Shah announces that Prime Minister Shri Narendra Modi will instal the sacred Sengol, gifted by a group of Priests on the eve of India's independence, in 1947, marking the transfer of power, in the New Parliament on 28th May 2023.

The sacred Sengol… pic.twitter.com/jLjQqZiWAB

— Amit Malviya (@amitmalviya) May 24, 2023
The Home Minister said that new Parliament building is an example of Prime Minister Narendra Modi's far-sightedness.
Also Read: Modi disrespects propriety, President must inaugurate new Parliament: Kharge
He said the Prime Minister will honour 7,000 workers (shram yogis) on the inauguration.
Shah said invitations for the inauguration of the new Parliament Building were sent to all political parties who were free to act according to their wisdom.
(With agency inputs)