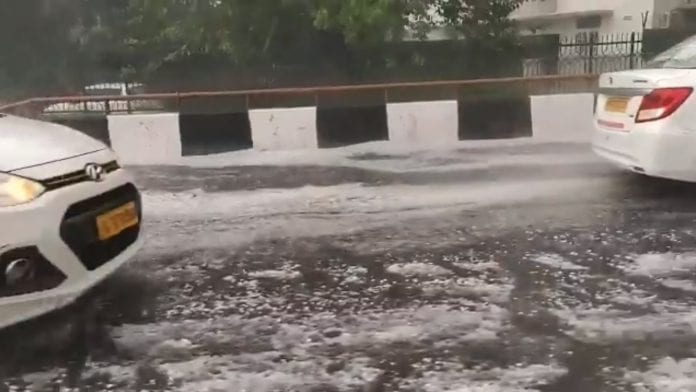 According to the India Meteorological Department (IMD), northwest India is likely to experience a new episode of thunderstorms, hailstorms, and rainfall between March 23 and 25.
The IMD has further predicted that the aforementioned weather conditions will also spread to central and adjacent eastern India from March 24 to 25.
Also Read: Unseasonal rains damage standing crops; IMD predicts fresh spells from March 23
The director general of IMD, M Mohapatra, explained to Livemint that convective clouds form due to high temperatures, dry and hot soil, and an influx of moisture caused by two anti-cyclones over the head Bay of Bengal and Central Arabian Sea, other low-level cyclonic circulations, and a western disturbance that affected the Western Himalayas.
Since March 16, various parts of India have been experiencing thunderstorms and hailstorms, causing confusion among people and worry for farmers.
This pattern of weather follows a record-breaking heat wave in February, which meteorologists believe is connected to the onset of pre-monsoon thunderstorm activity due to a warm land surface.
Also Read: India's family support system is scripting a flying fairytale for woman
As per Mohapatra, upper-level westerly winds blowing at a speed of 120 kmph and reaching up to Peninsular India are one of the primary reasons for the widespread hailstorms in several parts of the country. These chilly winds have caused the freezing level to drop, resulting in rainfall in the form of hail.
Recently, the IMD released a forecast on Tuesday indicating that a new active western disturbance is likely to affect northwest India from March 23, along with the existing synoptic features.