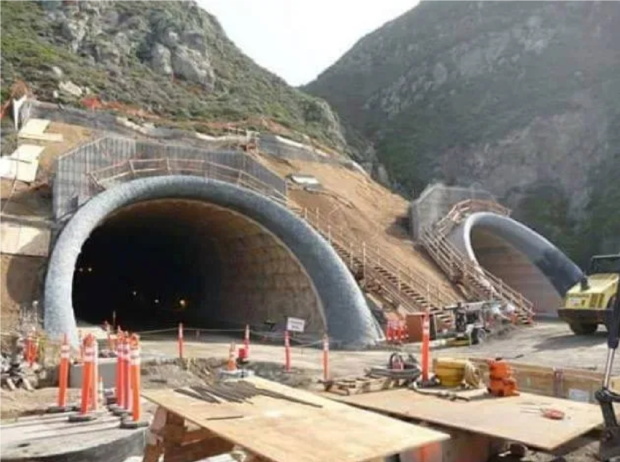 The Rohtang tunnel christened as Atal tunnel connecting Manali in Himachal Pradesh with Leh is almost ready, 10 years after construction began on the vital strategic passage. The tunnel is the world's longest highway passage above 10,000 feet.
"The estimated period for completion of the tunnel was less than six years, but it was completed in 10 years," said KP Purushothaman, Chief Engineer.
"There are CCTV cameras at every 60 metres and emergency exit tunnels at every 500 metres inside the tunnel. The tunnel will reduce the distance between Manali and Leh by 46 km and four hours can be saved," said Purushothaman.
Advertisement
Speaking to a news agency, Colonel Parikshit Mehra, Director, Atal Tunnel project said that many experts working within the team had sought to change the alignment of the tunnel.
"We have had this dream to connect Leh and this was the first step to the connectivity ladder. This tunnel was a challenging project because we were working only from two ends. The other end was in North, across the Rohtang Pas which was accessible only for around five months in a year," he said.
"The induction and de-induction of resources was a difficult task while it was under construction. We faced a lot of challenges. The tunnel's width is 10.5 metres, including a footpath of 1 metre on both sides," said KP Purushothaman.
Related news: With eye on China, govt resurrects highway, underwater tunnel projects
Planners conceived the project in 1983. The objective was to make the Manali-Leh axis all-weather. The work, however, started only in 2010. The tunnel is being constructed under the Pir Panjal range and traverses under the Rohtang Pass.
"The complete cross-section — connecting the two portals – could not be achieved in one go," said an engineer engaged in tunnel construction. The work for middle and last one-third layers took two years, said sources in Border Road Organization.
The tunneling work significantly picked up from January 2016 after the engineers managed to negotiate a fault zone and encountered better rock condition.
For the residents of Lahaul Spiti this winter would mark a new beginning in their lives. Top district administration officials have met the project authorities to ascertain if the tunnel could be used in an emergency.