A road connecting two states via Bhutan, a tunnel under water and another across a mountain pass are among a slew of strategic projects that the Centre has lined up to boost connectivity to India's eastern border. New Delhi is also trying to build a cross-border railway link to neighbouring Bhutan to match China's regional connectivity push.
Most of these projects, though conceived and planned during the previous regimes, are being fast-tracked by the present government, considering the strategic needs.
India recently conveyed its renewed interest to Bhutan to lay a road connecting Guwahati in Assam with Lumla, near Tawang in Arunachal Pradesh, via Trashigang district of the Himalayan kingdom. The road would cut the travel time by 5-6 hours between Guwahati and Tawang.
Advertisement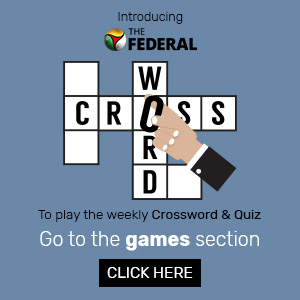 Beijing's claim over Tawang is one of the thorns in India's relationship with its largest neighbour.
The project has been hanging in balance for around a decade as the proposed road is in close proximity to Bhutan's Sakteng Wildlife Sanctuary, a protected habitat of the migois, a yeti-like snowmen whose existence has not been scientifically confirmed. Locals, however, believe they roam around in the northern part of the sanctuary.
The area is also home to Brokpas, a semi-nomadic community of yak herders. Bhutan has been sitting on the road project, to be built by India's Border Roads Organisation (BRO) as it fears it might disturb the fragile ecology of the area.
Last month, China, for the first time, laid claim over the areas in and around the sanctuary ostensibly to put pressure on Bhutan not to yield to India's request to allow a road passage through the territory.
No all-weather road
India lacks all-weather road connectivity in many hilly parts of the north-east region, which often hinders swift mobilisation of troops to frontier areas bordering China.
In May this year, surface communication to Tawang remained disrupted for many days after several stretches of Balipara-Chariduar-Tawang road caved in due to landslides. This road also often gets blocked due to snowfall, particularly near Sela Pass.
To offset the military disadvantage, the BRO is now constructing a 12.04 km-long highway tunnel through the pass at an estimated cost of ₹687 crore. The project is expected to be completed by 2022.
BRO sources, however, said that the construction work had slowed down due to shortage of migrant labourers following the coronavirus outbreak. Migrant labourers are the backbone of the BRO's workforce. The Arunachal Pradesh government, recently, issued a circular allowing BRO to bring labourers from outside to facilitate road construction and maintenance works.
Defence Minister Rajnath Singh earlier this month reviewed the progress of the project.
The government this month gave its nod to the construction of a four-lane tunnel under Brahmaputra river. The 14.85 km-long tunnel will help boost connectivity with Gohpur, an Assam town bordering Arunachal Pradesh.
The Assam government had given the proposal to build the underwater strategic tunnel last year for unhindered movement of military vehicles. In-principle approval from the Centre for the project came earlier this week, said an official of Assam's planning and development department.
In March, the Railway Board commissioned a survey to lay rail tracks from Mujnai in West Bengal to Nyoenpaling in Bhutan as part of India's regional connectivity programme. As part of this connectivity initiative, the first trial movement of a container ship from Kolkata Port to Agartala via Chittagong Port in Bangladesh was digitally flagged off on Wednesday (July 15).
New Delhi and Dhaka last year signed an agreement on use of Chittagong and Mongla Ports for movement of India's transit cargo to  India's north-east via Bangladesh.