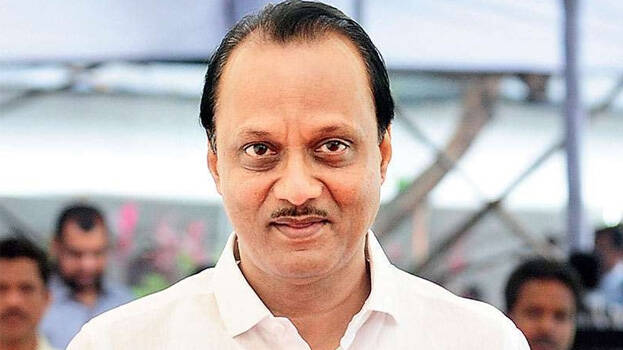 Ajit Pawar, a prominent leader of the Nationalist Congress Party, has attributed the Bharatiya Janata Party's (BJP) victory in 2014 to the charisma of Prime Minister Narendra Modi. He further expressed his belief that matters such as inflation and employment opportunities for young people hold greater significance for the nation, as compared to the PM's educational qualifications.
Pawar's comments were at variance from ally Shiv Sena (UBT), whose leader Sanjay Raut had said PM Modi should come forward to inform about his academic qualification and that his degree should be displayed at the entrance of the Parliament building.
Also Watch: Why Satya Pal Malik thinks BJP will find the going tough in 2024 election
Asked about the Opposition raising the issue of the PM's educational qualification, Pawar on Monday told reporters, in 2014 (general election), did people vote for him (Modi) by looking at his degree? In 2014, he created a charisma, which the BJP did not have, from Kashmir to Kanyakumari. The entire credit for the same should be given to Narendra Modi saheb."
Notably, the Gujarat High Court last week set aside an order of the Central Information Commission (CIC) asking the Gujarat University to provide information on PM Modi's degree to Delhi Chief Minister Arvind Kejriwal.
Allowing the Gujarat University's appeal against the CIC order, Justice Biren Vaishnav also imposed a cost of Rs 25,000 on Kejriwal.
Also Read: Modi government's conspiracy theories override 'India Rising' narrative
Pawar said, what is there about the degree? So far, in our democracy, the majority in Parliament is considered to be important. Whoever has the majority in the 543 seats (in the Lok Sabha) becomes the chief. Similarly in our state, whoever gets 145-146 Assembly seats (out of the total 288) becomes the chief minister."
In the medical sector, one needs to have an MBBS or other similar degree to practice, but there is no such thing in politics, the leader of opposition in the Maharashtra Assembly said.
"He (Modi) has been representing the country for nine years. I have observed that the issue of his or some other ministers (educational) degree is dug up. It is not an important issue, but inflation and unemployment are the key issues, Pawar said.
Also Read: The psychology of fake news, and the practicality of sifting it out
The prices of LPG cylinders and other essential commodities are going up. Nobody wants to discuss it, he said, while also referring to the issues of youth, the announcement of filling 75,000 seats in various state departments, and the issues of farmers and labourers.
" I don't think that issue (educational degree of Modi) should be given any importance at all, the NCP leader said.