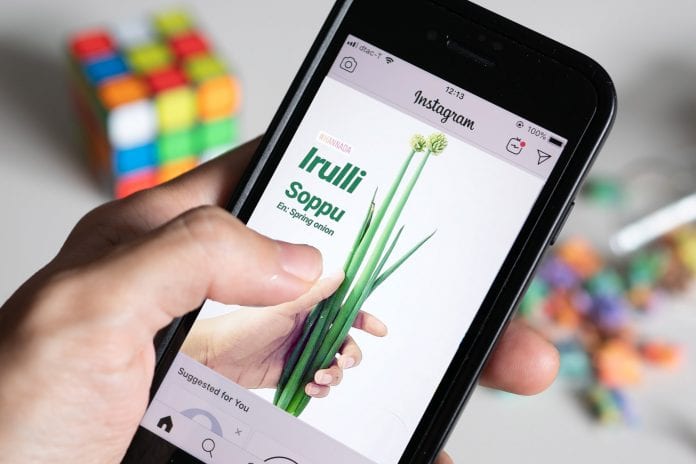 How lost would you be in a city not knowing the local language? Over a period of time, you might get used to the people, food and culture but you will never get the pulse of the city unless you get the hang of the local dialect.
One such metropolitan city is Bengaluru. Surviving in Bengaluru without knowing the language is easy – is the popular belief and one cannot deny that. Go out for a walk and you will overhear a Tamilian, Malayali, Telugu, North Indian, Marathi and of course, a Kannadiga talking in English and very little Kannada.
Related stories: Tamil vs Sanskrit: What is God's favourite language?
With such alienations existing, a group of people in Bengaluru are making lives simpler by teaching Kannada through social media platforms.
Kannada Gottilla to Kannada Gottu
Anup Maiya, 28, started teaching Kannada through WhatsApp groups four years ago. His platform Kannada Gothilla which translates to 'I don't know Kannada', follows a unique way of teaching on Twitter, Facebook and WhatsApp on a daily basis.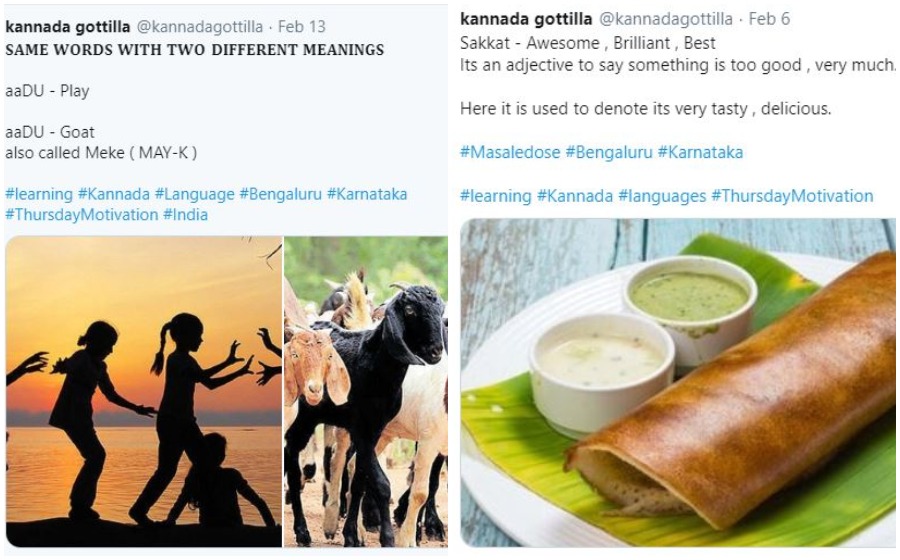 "Earlier, even if people wanted to learn, they did not have enough options. Moreover, people in Karnataka were not very enthusiastic about their own language. Instead of teaching they would settle speaking in English. We wanted to change this somehow. That is when I started teaching non-Kannadigas who were interested," says Maiya.
But little did Maiya know there were takers for his Kannada teaching in 2014. He says that the initial response was not great. Considering the lukewarm response initially, Maiya and his team started building interest among people by conducting different events in the city's heartland, M G Road.
Related stories: Why India's first linguistic state is caught in a language row
"We would organise events like learn Kannada through music, stories, Comedy, illustrations etc. That is how we attracted people to learn the new language, he adds. Learn Kannada through illustrations was a three month series with over 90 Illustrations.
Kannada Gottilla which started as a casual learning platform has become more organised with over 17,000 registrations till date. The online teaching platform has over 20 volunteers who are also IT professionals handling 60 such groups. Each volunteer moderates 2-3 groups.
"Earlier it was unstructured teaching but now we have three levels. We charge ₹249 per level," says Arpit Kumar CP, operations and finance head.
On WhatsApp groups, the volunteers send voice notes, short audio stories to help learners with pronunciations. Venu Kumar, a working professional from Andhra Pradesh who's been living in Bengaluru for ten years started picking up Kannada only two years ago with the help of Kannada Gottilla.
Related stories: Endangered Indian languages face threat of extinction

"They always keep you interested. More than that the platform is very handy. When I am out alone without any Kannadiga around me, I quickly leave a message on the group. They always reply," he says.
Venu, who can now strike a conversation with anyone in Kannada, says it is all about motivation. "I was promoted to head a team of 100 Kannadigas suddenly two years ago. I wanted to talk and bond with them through their mother tongue," he says.
A Marwari teaching Kannada
Kannadigas teaching Kannada is not surprising but a Marwari teaching Kannada, is. Pranjal Ranka, who is the admin of Chumma Talks on Instagram teaches the language through short action videos and images.
There is a funny story behind Ranka starting this page. "I got married to a Kannadiga and shifted to Bangalore. My mother in law speaks only Kannada. So I started this page to learn Kannada myself with visuals so that it becomes easier for me to remember. And eventually, it grew and people started using it to learn Kannada," she says.

Krishna Raghunathan, a close follower of Chumma Talks say, "I'm a new follower of this page, and just moved to Bangalore, helped me talk to the auto drivers and local food joints. It's a fun way to learn and this page is much easier."
Raghunathan spends a good 15 to 20 minutes brushing up going through Ranka's posts every day. "Sometimes people think I'm a local because I speak basic Kannada with the right accent and then they start conversing,  " he adds.
Related stories: After experiments with Hindi as national language, how Gandhi changed his mind

Ranka does what she does out of pure love for all languages, to preserve it, spread it, learn it and document it. She, however, says if each one is expected to speak the state language then they are too losing the practice of their mother tongue in the process.
"So, all in all, respect all languages, adjust madi and learn the state language if u want to feel a part of it," she adds.