Perumal Murugan, the Tamil author of 11 novels and 10 collections of fiction and poetry, could not make it to the shortlist of the 2023 International Booker Prize, which was announced on April 18, but his nomination this year marked a major milestone for Tamil language and literature. It was for the first time that a Tamil novel (Pyre, published by Grove Atlantic in the UK, has been translated from Murugan's 2013 novel Pūkkul̲I by Aniruddhan Vasudevan) made it to the longlist of the prestigious prize that celebrates the best works of fiction from around the world, translated into English.
The International Booker Prize is unique in that it not only recognizes the quality of the original work, but also the skill of the translator in conveying the nuances and subtleties of the text in a different language; the £50,000 prize money is split equally between the author and the translator. A biennial prize when it was launched in 2005, it awarded authors of any nationality for their  body of work, rather than a single novel, and for their  'continued creativity, development and overall contribution to fiction on the world stage.'
A window into the world
Since 2016, the International Booker Prize has been given annually to a single book translated into English and published in the United Kingdom or Ireland. The prize, a celebration of books translated from languages other than English, offers readers "a window onto the world and the opportunity to experience the lives of people from different cultures."
Also read: Murakami's latest novel has walls as metaphor for physical, emotional barriers
In recent years, it has awarded books in as varied languages as Korean, Hebrew, Arabic and Polish. In 2016, Han Kang's 2007 novel The Vegetarian, translated by Deborah Smith (Portbello Books), became the first Korean work to have won the award. It explores the psychological and societal pressures faced by a woman who decides to become a vegetarian, and the reactions of her family and friends.
While K-pop (Korean pop) and K-dramas have been global hits over the past few decades, with millions of fans worldwide, the award to Hang Kang (52) helped bring Korean literature to a wider audience. She has since become a prominent figure in the literary world, part of a select group of writers from the region whose works have been extensively translated. They include South Korean writers like Sok-yong (80) and Kim Young-ha (54), who have gained international recognition largely because their works have reached the readers in the West through translation.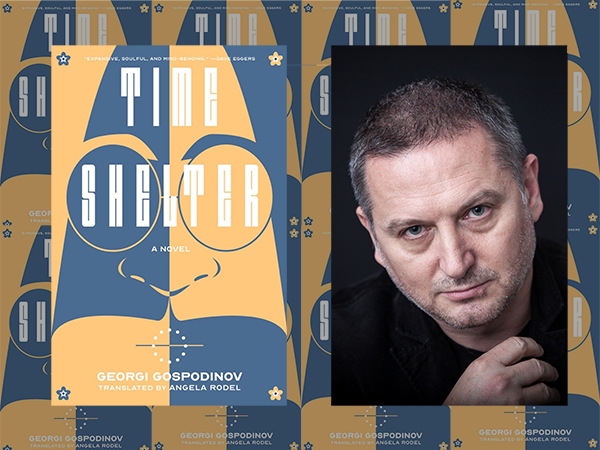 The recognition by the International Booker fuelled the translations from the Korean language. Two years after The Vegetarian win, Smith translated Kang's 2016 novel, which was nominated for the prize in 2018. Last year, Cursed Bunny, the 2017 novel by Bora Chung (47), was translated by Anton Hur. Published by Honford Star, which is dedicated to publishing translated East Asian fiction, it was also a nominee for the prize.
Similarly, the world discovered A Horse Walks Into a Bar by David Grossman (69), a brilliant novel written in Hebrew and translated by Jessica Cohen (Knopf), when it won the prize in 2017. Set in a comedy club in Israel, where a stand-up comedian delivers a monologue that reveals his troubled past and inner struggles.
In 2018, it was the turn of the Polish. Olga Tokarczuk (61) won the prize for Flights (Waterstones), translated by Jennifer Croft, which weaves together a series of interconnected stories and reflections on travel, history, and the human body. In 2019, Jokha Alharthi became the first Omani woman writer to have a novel translated into English and the first Arabic-language author to win the prize. Her novel, Celestial Bodies (Sandstone Press), published in Arabic as Sayyidat al-Qamar in 2010 and translated by Marilyn Booth, tells the story of three sisters from a family in Oman, and explores their relationships with each other, and their experiences of love, marriage, and societal change.
On 2023 shortlist, Bulgarian and Catalan novels
This year, featuring for the first time on the six-book shortlist are two authors writing in Bulgarian and Catalan. Time Shelter, the third novel by Bulgarian writer Georgi Gospodinov (55), published by Weidenfeld & Nicolson and translated by Angela Rodel, follows the story of an elusive wanderer named Gaustine, who establishes a unique "clinic for the past" as a treatment for Alzheimer's patients. The facility recreates each decade in meticulous detail, allowing patients to relive the past. The unnamed narrator, Gaustine's assistant, is responsible for gathering relics of the past, including furniture, clothing, scents, and lighting. However, the clinic becomes popular among healthy individuals seeking refuge from the present, creating an unexpected dilemma when the past begins to infiltrate the present.
Boulder by Catalan poet and writer Eva Baltasar (44), translated by Julia Sanches and published by And Other Stories, has been described by judges as 'a feverish exploration of desire and an incisive story of queer love and motherhood that slices open the dilemmas of exchanging independence for intimacy.' The story revolves around two women who meet on a merchant ship and develop a deep connection. Despite their different backgrounds and personalities, they share a desire for a life free from societal norms and expectations.
As they settle in Reykjavik, the two women build a life together that challenges traditional notions of family and relationships. They navigate the complexities of parenthood, as one of the women becomes pregnant and they both grapple with what it means to be mothers in a society that may not fully accept them. Through their journey, Boulder delves into the themes of self-discovery, personal growth, and the search for individual fulfilment. It explores the idea of creating one's own path, even when it goes against societal norms and expectations.
The treasure trove of Indian languages
Murugan is known for his powerful and poignant writing which explores the complexities of life in rural India. While he may not have become a finalist, Murugan's appearance on this year's longlist is a significant achievement not only for the acclaimed author — who declared himself 'dead' and announced his retirement from writing after various caste-based factions in Tamil Nadu launched a vociferous protests in 2015, claiming that the depiction of extramarital sex during the Ardhanarishvara festival in his novel, Maadhorubaagan, published in English as One Part Woman, insulted their deity and the women of their caste — but also for the Tamil language and literature as a whole.
Also read: What ho! With PG Wodehouse's sensitivity makeover, we've gone too far in censoring classics
Tamil, one of the oldest languages in the world, has a rich literary heritage that spans over 2,000 years. It is a language that has produced some of the greatest works of poetry, literature, and philosophy, and has played a significant role in the cultural and intellectual history of South India. The recognition of a Tamil novel by the International Booker Prize reaffirms the growing interest in its rich literary tradition, which is manifested in the English translations of works by Tamil writers, from Kalki Krishnamurthy and B. Jeyamohan to Salma and Bama.
Long before Geetanjali Shree created literary history by becoming the first Indian winner of the prize for her Hindi novel, Ret Samadhi, translated into English as Tomb of Sand (Tilted Axis Press) by Daisy Rockwell,  it was Kannada writer UR Ananthamurthy, who had emerged as one of the finalists for the prize, then known as Man Booker International Prize, along with an Urdu writer, Pakistan's Intizar Hussain, in 2013. Ananthamurthy was the first Indian author to have been nominated for the prize, triggering global interest in the Kannada literature; the warm reception to Vivek Shanbhag's Ghachar Ghochar, translated by Srinath Perur, which was published soon after, is a testimony to that.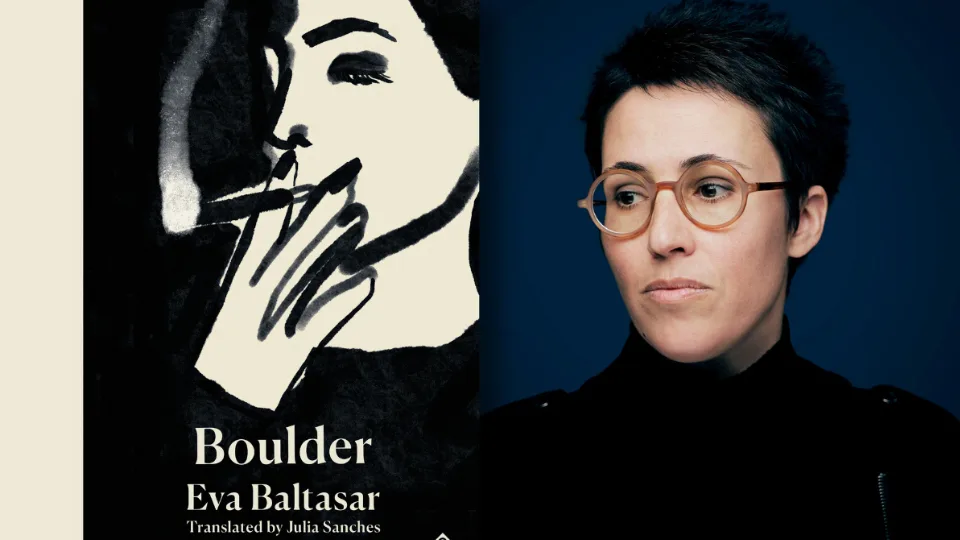 Literature in underrepresented languages provides a valuable counterpoint to the dominant narratives and perspectives of mainstream literature, dominated by the English language. Indian languages are a vast and diverse collection of tongues that have evolved over centuries, embodying the country's rich cultural heritage. These languages hold within them a treasure trove of literary gems, with countless works of poetry, prose, and drama waiting to be discovered by avid readers.
Despite the immense richness of these languages, however, many of these literary gems remain hidden from mainstream readership. This is due to a variety of reasons, such as the lack of translation into other languages (mainly English since it has become the lingua franca), limited availability of the translated books, and inadequate recognition of the importance of regional literature. As a result, most of these works remain unnoticed and unappreciated.
In recent years, with the growing popularity of translations (thanks to mainstream publishers focusing on translations) and the increasing recognition of the value of regional literature, many literary works that were previously obscure are now gaining wider audiences. These efforts have enabled readers to discover new literary treasures and have also facilitated the cross-pollination of ideas and cultural exchange.
Like Tamil, Kannada is also one of the oldest languages of India. The oldest literary works written in Kannada reveal that the old Kannada flourished during the Ganga dynasty in the 6th century AD and during the Rashtrakuta dynasty during the 9th century.
Ananthamurthy, one of modern India's most profound writers who explored the complexities of Indian society, delving deep into the cultural and social mores that shaped it, continues to be translated. The Essential U. R. Ananthamurthy,  a five-part compendium of select fictional and non-fictional works, poetry, and autobiographical writings, will be published by Aleph Book Company in May.
Poet, short story writer and playwright Jayant Kaikini (69) is among the Kannada writers who has already been introduced to English readers through No Presents Please: Mumbai Stories, translated by Tejaswini Niranjana, and published by Harper Perennial (2019). His writing is characterized by his deep empathy for his characters and his ability to capture the intricacies of everyday life. His works often explore the complexities of relationships, the search for meaning and identity, and the joys and sorrows of human experience. Kaikini's prose is noted for its musicality and vivid imagery, which bring his stories and characters to life.
Two languages that have withstood the tests of time
If works written in Bulgarian and Catalan have been made available in English, it is largely due to the efforts of a clutch of independent publishers like And Other Stories, Tilted Axis Press, Fitzcarraldo Editions, Charco Press, Peirene Press, and many others. Based in Sheffield, And Other Stories specializes in translated fiction from around the world. It is  known for its commitment to publishing works by emerging authors and for promoting diversity in literature.
Tilted Axis Press focuses on translated fiction from Asia. It is dedicated to promoting works by marginalized voices and for taking risks on unconventional works. While Charco Press, based in Edinburgh, specializes in translated fiction from Latin America, Fitzcarraldo Editions focuses on translated fiction and non-fiction. Peirene Press, which focuses on translated fiction from Europe, publishes contemporary short, thought-provoking European novels. These publishers are often more willing to take risks on translations from lesser-known languages and work closely with translators and authors to bring these works to a wider audience.
Also read: Jeyamohan interview: Ezhaam Ulagam, or The Abyss, is a spiritual inquiry into beggars' lives
Bulgarian and Catalan are two languages which have withstood the tests of time. Like Tamil and Kannada, Bulgarian — a member of the Slavic language family — has a rich history dating back to the 9th century. The earliest known Bulgarian literature is the Glagolitic alphabet, which was developed in the 9th century by the brothers Saint Cyril and Methodius, who were Byzantine missionaries from Thessaloniki. The alphabet was used to translate religious texts into Old Bulgarian, which was the language spoken by the Bulgarian people at the time.
In the 19th century, Bulgarian literature experienced a revival as Bulgarian intellectuals sought to establish a sense of national identity and independence from Ottoman rule. Writers such as Ivan Vazov (1850-1921) and Hristo Botev (1848-1876) became prominent figures in Bulgarian literature and helped to establish the modern Bulgarian language. However, during the Communist period in Bulgaria (1946-1989), literature was heavily censored and writers were often forced to conform to the official party line. Despite this, Bulgarian literature continued to thrive, with dissident authors such as Georgi Markov (1929-1978) continuing to write about the moral corruption fostered by the regime till he was assassinated in London.
After the fall of communism in 1989, Bulgarian literature became more diverse and experimental. Gospodinov belongs to a new breed of Bulgarian writers, which includes the  likes of Alek Popov (57). Gospodinov has gained international recognition for his innovative works that explore themes of identity, memory, and the human experience in the modern world.
The Catalan language, too, has a rich history that stretches back more than 1,000 years. It is a Romance language that is closely related to Occitan and Spanish and is spoken by over 10 million people, primarily in the northeastern region of Spain called Catalonia, as well as in the Balearic Islands, Valencia, and the Roussillon region of France. The origins of the Catalan language can be traced back to the medieval Kingdom of Catalonia, which was established in the 9th century.
The language is believed to have evolved from Vulgar Latin, which was spoken by the Roman colonizers who settled in the area. Over time, Catalan developed its own distinct dialects, which were heavily influenced by the languages of neighboring regions, including Occitan and Spanish.
Having flourished in the Middle Ages and seen the productive time in the  14th and 15th centuries — the period saw the development of the first Catalan literary canon and the establishment of the University of Barcelona — Catalan as a literary language declined in the 16th and 17th centuries, as Spanish became the dominant language of the Spanish empire. It wasn't until the 19th century and the rise of the nationalist cultural movement known as the renaixença that Catalan was revived as a literary language.
Unfortunately, this revival was short-lived. The fascist regime that emerged triumphant from the Spanish Civil War in 1939 did everything in its power to stamp out the official and private use of Catalan. Harsh penalties were imposed for speaking it, and it was banned from public life. Despite this suppression, however, Catalan has thrived in recent years. With the restoration of democracy in Spain in 1978, the use of Catalan was once again allowed in public life, and it has since become the official language of Catalonia and the Balearic Islands.
Since Bulgarian and Catalan literatures do not have the same level of exposure as other literary traditions, the recognition by the International Booker Prize is particularly significant. It has the potential to not only bring attention to the individual writer and their work but also to the literary traditions of Bulgaria and Catalonia as a whole. By promoting greater interest and awareness in these literary traditions, more people are likely to be inspired to translate and read works from these cultures, leading to a greater exchange of ideas and a more diverse and enriching global literary landscape.