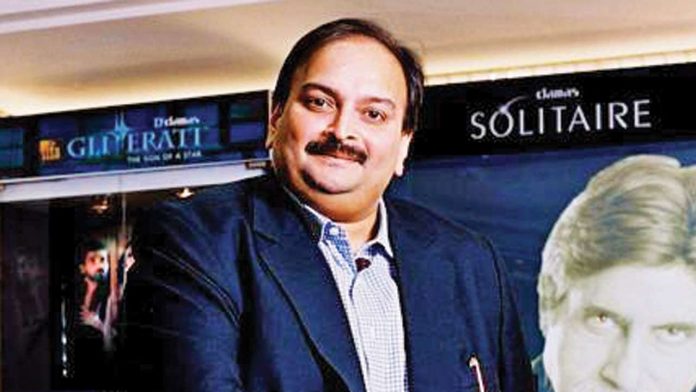 India on Sunday (May 30) sent a private jet to Dominica carrying documents related to the deportation of fugitive businessman Mehul Choksi, wanted in a Rs 13,500-crore bank loan fraud case. Choksi, 62, is currently in Dominica, a tiny island nation in the Caribbean,  where he was caught while trying to flee to Cuba. He obtained citizenship of Antigua a few years ago.
So why are these fugitives seeking refuge in the Caribbean? 
There are five Caribbean countries offering Citizenship through Investment programmes — Antigua and Barbuda, Dominica, Grenada, St Kitts and St Lucia. These countries are very popular with those looking for a second passport which can offer them visa-free travel to over 150-165 countries worldwide, including access to the EU Schengen zone and the UK.
Reports said 28 Indians have applied for the citizenship of Antigua since 2014. Seven of these were granted the hassle-free Antiguan nationality between January 1 and June 30, 2017, upon investment of $2,00,000, according to the half-yearly report of Citizenship by Investment Unit (CIU), which comes under Antigua's ministry of finance and corporate governance and public-private partnerships.
Also read: The golden visa that got Choksi in to get stricter, vows Antigua PM
So, Mehul Choksi is not the only Indian fugitive who has found refuge in the Caribbean. A few years ago, even former IPL czar Lalit Modi was once vying for citizenship of Saint Lucia but it was a bit too late.
In 2020, Antigua made a number of changes to make the programme attractive for families. To date, it remains the cheapest passport programme for families. From 2014 to 2019, there has been a significant rise in the number of Citizenship by Investment applications.
Since the start of the programme in July 2013 up until Dec 31, 2019, the Citizenship Unit has received a total of 2,240 applications and 3,835 passports were issued to applicants from different nationalities, according to the 2019 report published by the government.
Also read: 38 wilful defaulters fled country in a span of 5 years, says finance ministry
The Caribbean islands have been a perfect getaway for people fleeing the Indian law. Saint Kitts and Nevis was the first to launch its controversial paid citizenship program in 1984, a year after it won independence from the UK. The business started booming when passport-holders of tiny island nation were granted visa-free travel to the 26-nation Schengen zone.
With benefits such as no direct tax, no tax on inheritance and capital gains and zero tax on dividends, shifting base to one of these countries makes a lot of sense financially.
The options for the rich
* If you are looking for cheaper options, check this offer by Dominica and St. Lucia. They offer a passport for just $100,000 (₹68 lakh) to a single investor. If you want to take your spouse along, you'll have to pay $165,000 in St. Lucia and $175,000 in Dominica.
* If your business interests are in China, one can opt for citizenship-by-investment program of Grenada. For just $200,000, you get visa-free access to most of the Europe and China.
* But most of these programmes don't offer problem-free visa to the US. You will have to spend a few more dollars to get a Maltese citizenship which gives you the all-powerful EU passport. With this, you can easily access over 166 countries including the EU, USA and Canada.