The New York-based Hindenburg Research has been in news for a week now for its explosive report on Adani Group, sending the conglomerate's shares plunging and prompting it to withdraw its fully subscribed FPO on Wednesday.
The financial research firm, which has now taken on one of the world's richest men, has a track record of sending the stock prices of its targets tumbling. Now, according to the Bloomberg Billionaires index, it has caused the fortune of Adani Group founder Gautam Adani to slide by more than $34 billion (Rs 2.8 lakh crore) in just a week.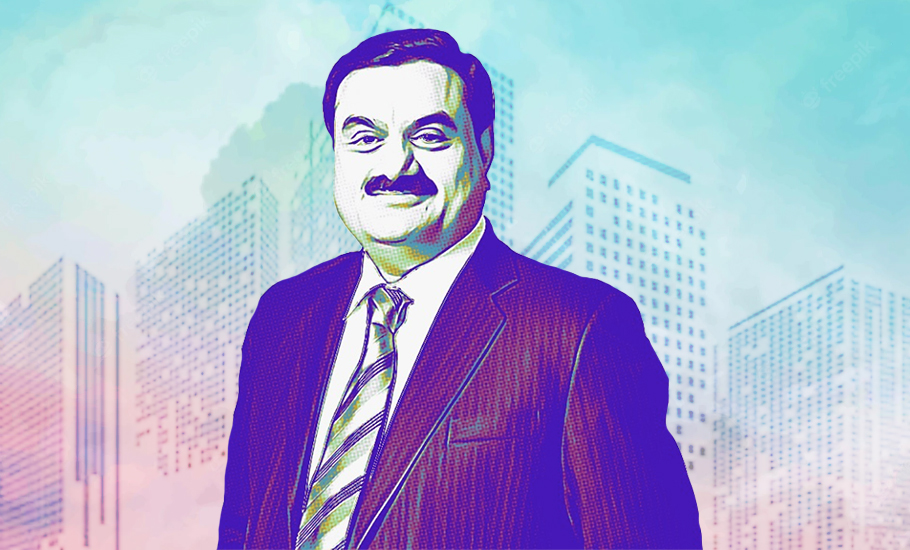 Last week, Hindenburg accused the conglomerate of a brazen stock manipulation and accounting fraud scheme. It cited two years of research, including talks with former Adani senior executives and reviews of thousands of documents. Adani Group has rubbished the report, calling it a malicious combination of selective misinformation and baseless allegations that have been tested and rejected by India's highest courts.
Also read: Citigroup's wealth arm stops margin loans against securities of Adani firms
So, what is Hindenburg Research? Here are all your questions about it answered:
What is Hindenburg Research?
In its own words, Hindenburg specialises in forensic financial research. That essentially means it looks for corruption or fraud in the business world, such as accounting irregularities and bad actors in management. It was founded by Nathan Anderson in 2017.
Why the name?
It takes the name from the infamous airship that caught fire in the 1937, killing 35 people. According to the firm, the Hindenburg accident was the epitome of a man-made disaster that was totally avoidable. It says it looks for similar disasters in financial markets before more unsuspecting victims fall prey to these.
Previous Hindenburg targets
So far, Hindenburg has mostly focused on American companies. Its 2020 report on US-based Nikola, a company in the electric-vehicle industry, is one of the most well-known cases. Hindenburg said Nikola's founder Trevor Milton, hungry to catch up with Tesla, made misleading claims to ink partnerships with top auto companies. Nikola's shares dropped by 40% following the report.
Also read: Opposition parties seek JPC or SC-monitored probe into Adani Group issue
Other cases include its reports against Clover Health and Sri Lankan-born American and Canadian venture capitalist and engineer Chamath Palihapitiya, online betting operator DraftKings, electric car company Mullen Technologies, geothermal power plants company Ormat Technologies, and Chinese blockchain and crypto-mining firm SOS.
Did Hindenburg's accusations affect these companies?
Not much. Nikola faced a quick scrutiny from the government and investors.
The company and founder Trevor Milton received grand jury subpoenas from the US Attorney's office for the Southern District of New York and the NY County District Attorney's Office shortly after the report was released. The Securities and Exchange Commission also issued subpoenas to Nikola's directors.
In late 2021, Nikola agreed to pay $125 million to settle SEC charges that it defrauded investors by misleading them about its products, technical advancements, and commercial prospects.
Also read: 'Our balance sheet is healthy': Gautam Adani after withdrawing FPO
Milton was convicted last October of charges that he deceived investors with exaggerated claims about his company's progress in producing zero-emission 18-wheel trucks fuelled by electricity or hydrogen.
How does Hindenburg make money?
Hindenburg focuses on activist short-selling. An activist shareholder uses an equity stake — even a small one — in a company to pressure its management. In financial terms, being short in an asset implies investing in a way that you profit if the asset's value falls. The opposite is a "long" position, where you profit if the value rises.
In its Adani report, Hindenburg has openly said that it took a short position in Adani Group companies through bonds that trade in the US and other investments that trade outside India. So, as the Adani Group rout happens, Hindenburg gains.
Also read: Congress takes dig at Gautam Adani speaking of being 'morally correct'
Hindenburg made similar short bets against other companies it published reports on. Such short sellers are often criticised for unfairly pushing down stock prices with potentially unfounded allegations. But proponents also call them a healthy part of a stock market, keeping stock prices in check and preventing them from running too high.
(With agency inputs)