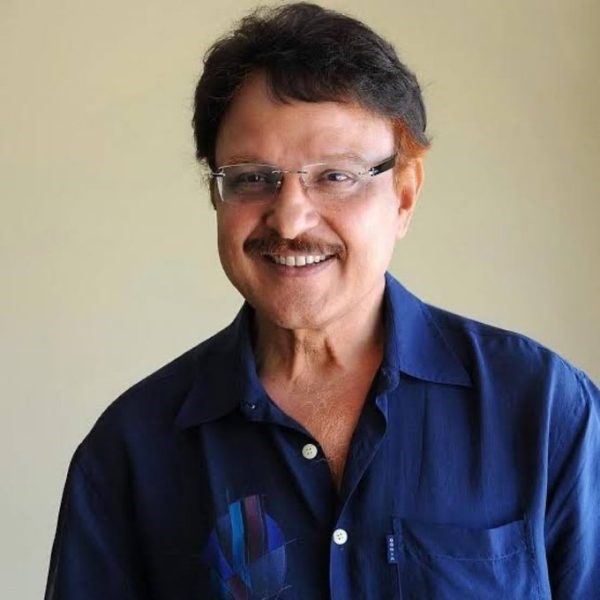 Veteran south Indian actor Sarath Babu (73), who had been battling a prolonged illness for some time now, passed away at the AIG Hospital in Hyderabad. A statement issued by the hospital said that the actor died due to multiple organ failure.
Just a few weeks back, social media was abuzz with the news that he was dead but his family had rubbished the reports saying he was responding to treatment.
However, on Monday (May 22), his family shared the news that the senior actor passed away.
Born in Amadalavalasa, Srikakulam, Andhra Pradesh in 1952, Sathyam Babu Dixithulu, known by his onscreen name Sarath Babu, made his acting debut in 1973 with the Telugu movie 'Rama Rajyam'. He went on to act in more than over 200 films in Telugu, Tamil, Kannada, Malayalam and Hindi.
The actor appeared in K Balachander's 1977 'Pattina Pravesam' and got noticed after he acted as Kamal Haasan's friend in the 1978 'Nizhal Nijamagiradhu', directed by the late legendary filmmaker K Balachander.
Sarath Babu has acted along with other superstars like Rajinikanth in the 1978 'Mullum Malarum', N T Rama Rao in the 1979 'Srungara Ramudu', with Jaishankar in  the 1978 'Mudi Sooda Mannan' and Chiranjeevi in 1979 'Idi Katha Kaadu', another K Balachander film.
A versatile actor, he played a villain with as much conviction, as he did the supporting roles to the superstars. The actor with a soft voice was known for his memorable roles including those in 'Mullum Malarum' and 'Nenjathai Killathey'. He had slowly built up his career acting in films like the 1979 Mahendran film, 'Uthiripookal', yet another Balachander Telugu film, 'Guppedi Manasu', the 1985 'Swati' with Suhasini etc.
Also read: When Manobala directed a Hindi remake in Tamil, written by Karunanidhi
Some of his well-known films include K Viswanath's 'Sagara Sangamam', 'Apathbandhavudu' and Nagarjuna-starrer 'Criminal'. Sarath Babu was last seen in the Tamil film 'Vasantha Mullai' starring Bobby Simhaa.
Apart from Tamil and Telugu films, Sarath Babu also acted in Malayalam films such as 1979 'Sarapancharam', the 1981 'Dhanya' etc. It is a well-known fact that Sarath Babu shared a close bond with Tamil superstar Rajinikanth.
We regret to inform that our MAA member Sri Sarath babu garu passed away today . His mortal remains kept at film chamber, film nagar society complex, film nagar from 5:30 pm to 6:30pm today.

Our deepest condolences to his family.

Movie Artistes Assn Hyd #RIPSarathBabu pic.twitter.com/nJDEc5EJeQ

— RIAZ K AHMED (@RIAZtheboss) May 22, 2023
Condolences pouring in for the actor
Several Tollywood celebrities expressed shock over the news of Sarath Babu's death. Karnataka deputy chief minister D K Shivakumar tweeted that he was deeply saddened to hear about the death of the famous south Indian actor Sarath Babu. "I really liked his acting in the movie 'Amritavarshini'. May the departed soul rest in peace. I also share in the pain of his family and fans".
Kamal Haasan took to Twitter and offered his heartfelt condolences and wrote, "A great actor and a great friend, Sarathbabu has passed away. The days of acting with him are lingering in my mind. Introduced by my mentor in Tamil, he excelled in many timeless roles. Cinema has lost a good actor. My heartfelt condolences to him. (sic)."
சிறந்த நடிகரும், அருமை நண்பருமான சரத்பாபு மறைந்துவிட்டார். அவருடன் இணைந்து நடித்த நாட்கள் என் மனதில் நிழலாடுகின்றன. தமிழில் என் குருநாதரால் அறிமுகப்படுத்தப்பட்டவர். காலத்தால் அழியாத பல பாத்திரங்களை ஏற்று சிறப்பு செய்தவர். ஒரு நல்ல நடிகரை சினிமா இழந்திருக்கிறது.

அவருக்கு என்…

— Kamal Haasan (@ikamalhaasan) May 22, 2023
Paying tribute to deceased actor Sarath Babu, one of his co-stars Radikaa Sarathkumar tweeted: "No words, just deep sadness #SarathBabu, rest in peace." She also posted a picture from one of their films. Telugu screenwriter Gopi Mohan also tweeted listing out the actor's memorable films.
No words, just deep sadness #SarathBabu , rest in peace pic.twitter.com/x1Xw8kRjoc

— Radikaa Sarathkumar (@realradikaa) May 22, 2023
Veteran Senior Actor #SarathBabu garu is no longer with us! 💔💔#OmShanti 🙏🏻

Ramarajyam,Panthulamma,MaroCharitra,Idhi Kadha Kaadhu,Guppedu Manasu,47 Days,Radhakalyanam,Sitara,
Sagarasangamam,Seethakokachiluka,Anveshana,Swati Mutyam,Samsaram Oka Chadarangam,Jeevana Poratam,… pic.twitter.com/HJ0n59agGU

— Gopi Mohan (@Gopimohan) May 22, 2023
Sarath Kumar is particularly remembered for his performances in 'Maro Charitra', 'Sagara Sangamam', '47 Rojulu', 'Sitara', 'Anveshana', 'Annayya', 'Seethakoka Chiluka', and others. He won eight Nandi Awards for his performances in various movies. His last film is 'Malli Pelli', scheduled to release this Friday.
The entire film industry is in shock on hearing about the sudden demise of the well-known actor.