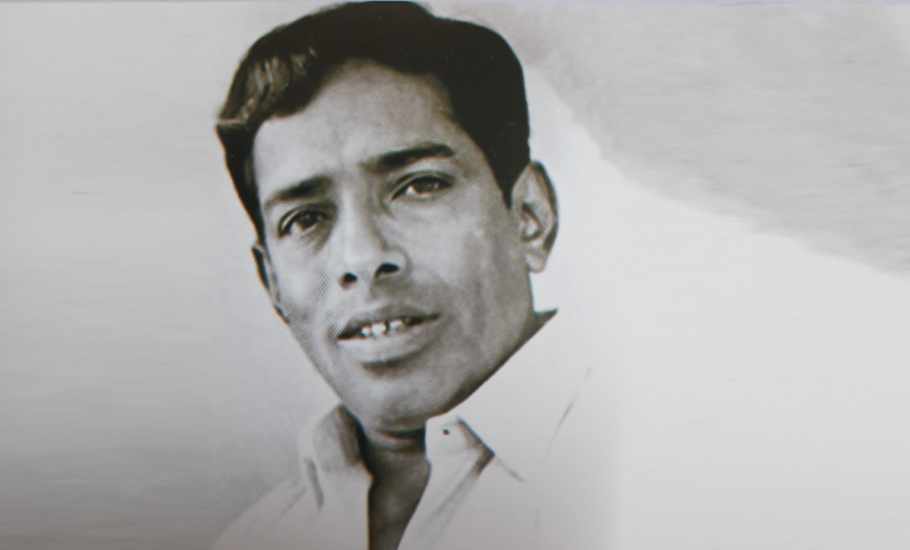 'My religion is to make people laugh': Remembering Narasimharaju on his birth centenary
The year 2023 is important for the 89-year old Kannada cinema, as it is the centenary of four prominent Kannada film personalities. They are VK Murthy, the first cinematographer to receive the Dada Saheb Phalke award; actor, producer, director, and documentary filmmaker MV Krishnaswamy; filmmaker SK Ananthachary; and TR Narasimharaju, the greatest comedian Kannada cinema has seen.
The 14th edition of the Bengaluru International Film Festival (Biffes) paid tribute to all four film personalities, who contributed to the growth of Kannada cinema in its initial days. Nevertheless, Biffes paid rich tribute to VK Murthy and MV Krishnaswamy by screening their films and holding seminars on their contribution to Kannada and Indian cinema. The organisers of Biffes conveniently forgot to extend a similar gesture to Ananthachary and Narasimharaju.
Had he lived, Narasimaharaju, the "Chaplinesque actor" of Kannada cinema, would have celebrated his 100th birthday on Monday (July 24). But sadly, the Kannada film industry, especially the Karnataka Film Chamber of Commerce (KFCC), the umbrella body of Kannada cinema, has forgotten the contribution of Narasimharaju.
"It is a tragedy that the Karnataka government failed to recognise his contribution. He never even got an award from the government," said a senior actor who spoke to The Federal on condition of anonymity. But Narasimharaju's family has planned a series of programmes to mark the actor's birth centenary.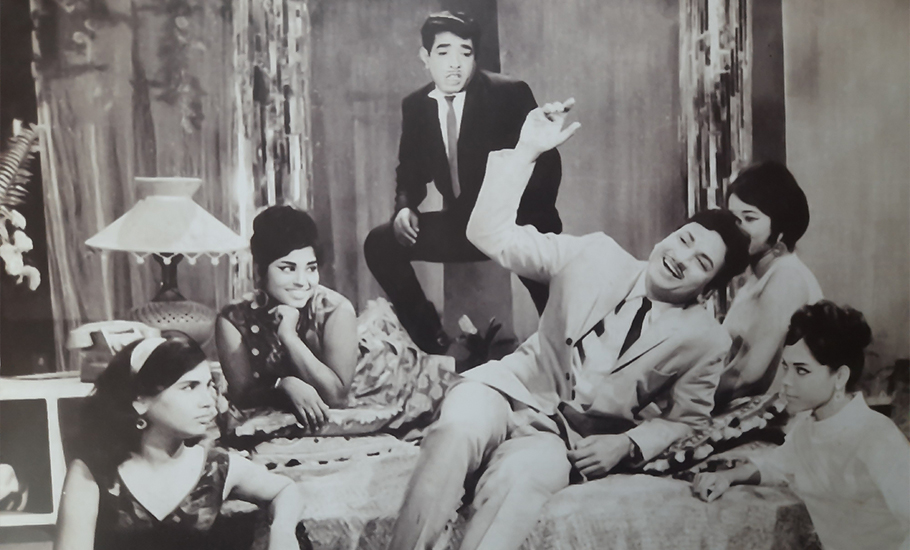 "Greatest comedian of all time"
Popularly known as Kannada film's Hasya Chakravarthy (Emperor of Comedy), Tipaturu Ramaraju Narasimharaju was a superstar of Kannada cinema for nearly 25 years from 1954 to 1979. Kannadigas preferred to watch Kannada movies only if Narasimharaju starred in them. According to renowned filmmaker-actor-comedian Dwarakeesh, "Narasimharaju is the greatest comedian of all time".
"During those days, directors used to book his dates first, before asking the male or female lead. Producers and directors even used to consult Narasimharaju on the selection of cast. I consider myself lucky to have worked with a legendary actor like him," Dwarakeesh had said during the celebration of Narasimharaju's 98th birthday.
"It was difficult for filmmakers to write a script excluding Narasimharaju and TN Balakrishna in the cast. That was the kind of influence Narasimharaju had in Kannada cinema," says Bhagavan, one of the prominent Kannada filmmakers.
Also read: Karnataka Budget 2023: Nothing to cheer for Kannada cinema
Over 250 films in 25 years
"Narasimharaju specialised in roles that expected perfect comic timing. In his career of 25 years, he acted in over 250 films. He was the embodiment of comedy, as Narasimharaju was a complete comedian. His natural acting, swagger, dialogue delivery and his very appearance evoked hearty laughter," recalled film critic Lakshmana Kodas, in his volume on Narasimharaju released by KFCC on its 75th year of existence.
Narasimharaju was greatly influenced by Charlie Chaplin and Raj Kapoor. His build, body language, and unique mannerisms were perfect for the role of a comedian. "There is no doubt the thespian left an indelible impression on the minds of the Kannada audience," observed R Basavaraju in his work Tumakuru Zille Ranga Kalavidaru.
A product of professional theatre
Like hundreds of film personalities who built Kannada cinema brick by brick, Narasimharaju was also a product of professional theatre. In fact, Kannada cinema has an umbilical-cord relationship with professional theatre.
Born on July 24, 1923, in Halkurike village of Tiptur taluk of Tumakuru district, Narasimharaju made professional theatre his home when he was just four. It was his uncle Lakshimipathiraju, an actor in Sri Chandramouleshwara Nataka Sabha run by noted theatre actor CB Mallappa, who introduced four-year-old Narasimharaju to theatre. As a child artiste, Narasimharaju essayed the roles of Prahlada, Lohitashwa, Krishna, Makaranda, in various plays of Nataka Sabha.
"Though his father took him away after two years, Narasimharaju could not concentrate on his studies and returned to theatre again," wrote R Basavaraju in his book.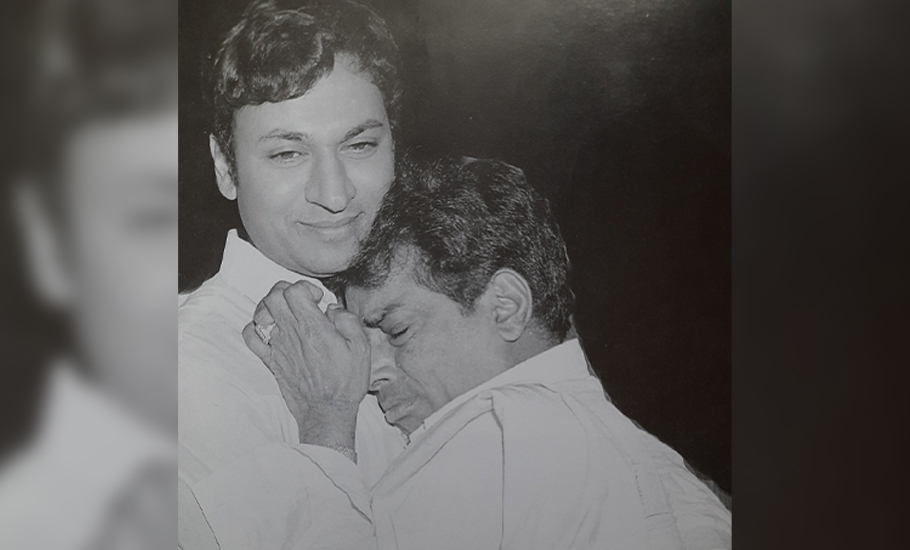 As Kashi of 'Bedara Kannappa'
By 1940, when the country was witnessing a fight for Independence and facing economic crisis due to World War II, Narasimharaju's voice cracked on account of puberty and he could not continue to essay child artist roles. Considering his build and protruding teeth, theatre persons asked him to essay the roles of comedian in plays. Narasimharaju filled the vacuum of a comedian in professional theatre, and box office collections made theatre owners plead with him to essay comic characters.
"His character Kashi, son of a priest in the play Bedara Kannappa, brought him both name and fame. Narasimaharaju might have enacted Kashi's role in more than a thousand shows," recalled scholar and columnist Prof. HS Krishnaswamy Iyengar.
Kashi's role catapulted Narasimharaju into Kannada film Bedara Kannappa directed by HLN Simha. Narasimharaju joined Gubbi Sri Channabasaveshwara Nataka Company led by doyen of Kannada theatre and cinema, Gubbi Veeranna. When Gubbi Veeranna wanted to make the film Bedara Kannappa, Narasimharaju was the natural choice for the role of Kashi, while Muttu Raju, an actor who later became Kannada icon Dr Rajkumar, was chosen for the role of Kannappa. The film was made in then Madras (now Chennai) and released in 1954. Bedara Kannappa was the debut film of many stalwarts — Dr Rajkumar, Narasimharaju, GV Iyer, TN Balakrishna, Phandari Bai, among others — and the film was a huge success. Kannada cinema took a new turn with this film.
Also read: Kannada cinema flounders in first half of 2023; just 5 of 118 new films break even
Crowdfunding film and theatre
Nonetheless, Narasimharaju was indebted to theatre till the end. In the 1960s, very few films were being produced in a year, and it was difficult for the artists to eke out a living. Narasimharaju, along with Dr Rajkumar, GV Iyer, and Balakrishna, started staging plays and earning their livelihood. They formed Kannada Chalanchitra Kalavidara Sangha and produced the film Ranadheera Kanteerva in 1960, with what can best be described as crowdfunding. In an article published in Prajamata-Kannada weekly in 1960, Narasimharaju said, "Making people laugh is my religion and I will be indebted to theatre, which chiselled my character."
When the Kumar trio — Rajkumar, Udaykumar, and Kalyankumar — were almost ruling Kannada cinema, Narasimharaju made their films popular through his presence in supportive comic characters. His comedy genre was good humour, which would not affect the sensitivity of the society. With his signature style, Narasimharaju would criticise anti-human practices without hurting any sentiments. In fact, Narasimharaju was the first to cross the 100-films mark — even before the Kumars could reach this target — with Nakkare Ade Swarga. This film got Karnataka State Film Award in 1967.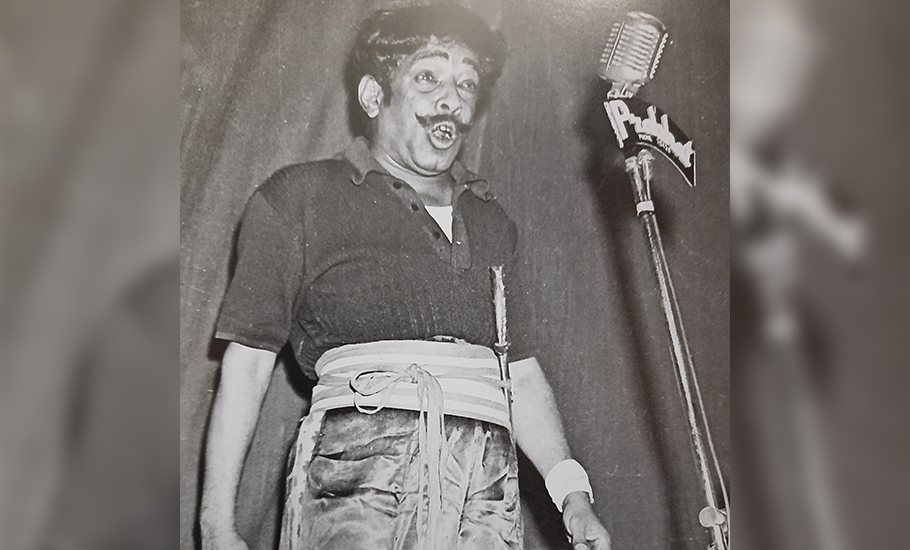 Contribution to land and language
Narasimharaju did his best for Kannadigas. When Karnataka was reeling under unprecedented floods in 1961, he accompanied Dr Rajkumar in collecting funds for the flood-affected people. He was part of a tour organized by Kannada film artists to collect funds for the National Security Reserve and participated in the star cricket match organized for the purpose.
He produced Prof. Huchchuraya in memory of his son Srikanth, who died in a road accident. Though this film got appreciation from critics, it failed at the box office. When he left this mortal world on July 11, 1979, he had shot five films whose voice dubbing was due.
For the next generations, Narasimharaju became just a name. But for those who watched his films in their childhood and adulthood, Narasimharaju remains a man with the following philosophy: "Nagabeku, nagisabeku, ade nanna dharma, nagalaare aluve yendare ade nimma karma" (laughing and making people laugh is my religion. If you don't want to laugh and are determined to weep, that is your fate).
Even now, it is not too late for the government and Kannada cinema to pay tribute to Narasimharaju as Kannada film industry prepares to celebrate 90 years of its existence.