Overall, KGF: Chapter 2 has a bright chance to break RRR's record (provided the Hindi version holds well), said trade analysts
The KGF juggernaut is rolling on and (many) records are falling by the wayside.
The Bollywood market too has been stormed, with KGF: Chapter 2 (Hindi version) surpassing opening weekend numbers of all Bollywood biggies, including the films starring the Khans.
Trade analysts are amused by this outcome claiming that "it's a box-office tsunami".
Bollywood's leading trade analyst Taran Adarsh said, "KGF: Chapter 2 is a box-office tsunami. If you consider the opening weekend numbers, the Yash-starrer has already broken the record of Dangal and Baahubali 2. By the end of the first week, the film is also expected to breach the final run of SS Rajamouli's recent blockbuster RRR."
On its opening day, KGF: Chapter 2 amassed ₹53 crore net (Hindi version). In the four-day opening weekend, the film yielded  ₹194 crore net (Hindi). The Kannada magnum opus has garnered a massive  ₹600 crore (worldwide gross – including all dubbed versions).
Though  ₹1,000 crore gross is a possibility, analysts say we need to wait and see whether the film will break the worldwide box-office gross of Dangal (which had a phenomenal run in China) and Baahubali 2 (huge run in the overseas territories, the Tamil and Telugu run is also unmatchable).
Raj Bansal, veteran distributor, and exhibitor from Jaipur, said: "Before its release, I told  my friends in the trade and media that KGF: Chapter 2 has the potential to be the highest day one grosser in Hindi cinema. Now, as I predicted, it has breached War and Thugs of Hindustan's opening day numbers. The film is holding well after the phenomenal opening. I'm sure more records will be broken in the coming weeks."
Taran Adarsh and Raj Bansal said that Hindi cinema "should wake up and return to making wholesome entertainers".
"People want the large-screen experience, they need enjoyable mass entertainers like RRR, KGF: Chapter 2, and Pushpa," added Adarsh.
Also read: KGF-2 review: Revenge of big screen with blood, bullets and grandeur
"A section of media is trying to showcase that South cinema is a competitor to Bollywood, but in my view, we are one family. However, I can't deny the fact that Hindi cinema failed its audiences by not delivering the expected content. Producers should invest more in the film rather than spending a huge chunk of money on the remuneration of actors and technicians. Above all, the content must satisfy the appetite of moviegoers," added Bansal.
Apart from the Hindi market, KGF: Chapter 2 has created a new record in Kerala by grossing ₹28 crores (a new record, outperforming all original Malayalam films)
Vijay's Beast too does well
Besides KGF:Chapter 2, Beast has also done well numbers despite poor reviews.
In Tamil Nadu, the Vijay-starrer has registered around  ₹93 crore (gross) in its opening weekend, a new record for any Tamil film.
Also read: Beast review: This action thriller is Vijay's one-man show
Beast has already become the highest Tamil grosser for 2022 (just above ₹185 crore).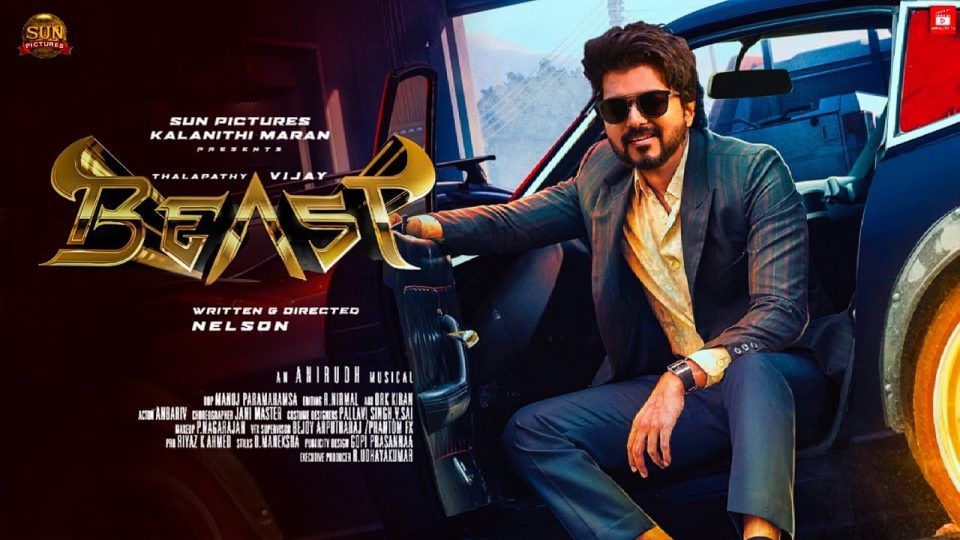 Gautam Dutta, CEO of PVR Limited, says the collections are huge from the South market.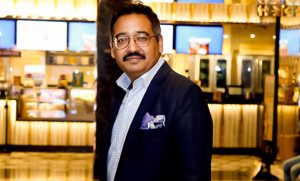 "Riding on the huge fan following of Vijay, the Tamil version (released in Telugu and Kannada) of Beast generated huge responses from audiences garnering over 90 per cent occupancy in Tamil Nadu. KGF Chapter 2, on the other hand, was released in multiple languages (Kannada, Malayalam, Tamil, Telugu, and Hindi), emerging as a pan-India film with the Hindi version averaging over 75 per cent occupancy matching the national figures with South alone averaging over 85 per cent. The action-drama film that was released in IMAX fared even better clocking 100 per cent average occupancy in the format for the Tamil and Kannada version closely followed by the Telugu version averaging over 80 per cent average occupancy," says Gautam.
For India's leading movie ticket booking platform BookMyShow, it has been a windfall of sorts after the long COVID drought.
Ashish Saksena, COO-Cinemas, BookMyShow said, "The audience response to K.G.F: Chapter 2 has been nothing short of spectacular and surreal, with tickets being sold at breakneck speed. Shattering all records on BookMyShow, the film has crossed a whopping 10 million tickets, making this the highest ever sale for a movie within just the opening weekend on the platform. In fact, the Hindi language version of K.G.F: Chapter 2 has been leading the race on audience affinity with a contribution crossing a mammoth 50 per cent of the overall ticket sales. The remaining is a mix closely split between the Kannada, Telugu, and Tamil languages of the film. Cinephiles from Bengaluru, Mumbai, Hyderabad, Delhi-NCR, Chennai, and Pune amongst others have been amongst the fastest to get their tickets early on. As we move into the second week and beyond, we expect a significant contribution from tier 2-3 cities too."
Ashish says that following the blockbuster March last month, April has become even bigger than expected with K.G.F: Chapter 2 breaking record after record along with Beast (Tamil), selling almost 2.5 million tickets.
Also read: Yash on KGF-2: 'No pressure, it's pleasure. Rocky more vocal, explosive now'
Dhananjayan, a leading producer and film historian, says "Together, KGF: Chapter 2 and Beast have given the much-needed boost to exhibitors in Tamil Nadu. April 13 to 17 period has become one of the best performing weekends in Tamil Nadu. While Beast hasn't performed on a par with Vijay's usual blockbusters, it has done good business despite mixed reviews. On the other hand, youngsters enjoy KGF: Chapter 2 like the Marvel films".
Overall, KGF: Chapter 2 has a bright chance to break RRR's record (provided the Hindi version holds well) and Beast is already the numero uno Tamil grosser for the year, but it may have lost around ₹30 to 50 crore due to the clash against the Yash-starrer, apart from poor reviews.