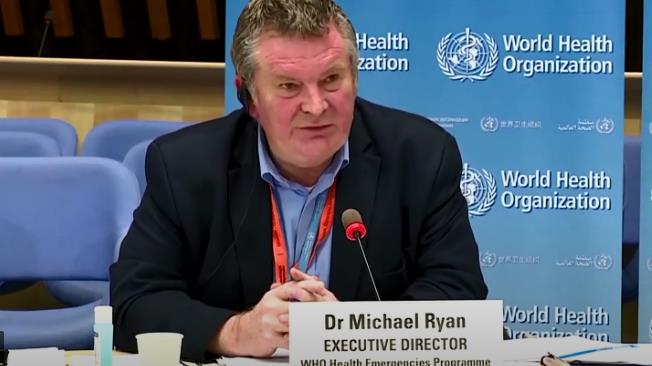 Coronavirus crisis unlikely to be over by end of year: WHO
At a press briefing in Geneva, Dr Michael Ryan, executive director of WHO's emergency services, said the "virus is very much in control". However, he added that the recent arrival of several vaccines could help dramatically reduce hospitalisations and deaths
The World Health Organization (WHO) has warned that the coronavirus crisis is unlikely to be over by the end of the year, calling such expectations "premature" and "unrealistic".
At a press briefing in Geneva, Dr Michael Ryan, executive director of WHO's emergency services, said the "virus is very much in control". However, he added that the recent arrival of several vaccines could help dramatically reduce hospitalisations and deaths.
"It will be very premature, and I think unrealistic, to think that we're going to finish with this virus by the end of the year," Dr Ryan said.
"If we're smart, we can finish with the hospitalisations and the deaths and the tragedy associated with this pandemic" by the end of 2021, he said.
"If the vaccines begin to impact not only on death and not only on hospitalisation, but have a significant impact on transmission dynamics and transmission risk, then I believe we will accelerate toward controlling this pandemic."
Also read: India steals a march over China in vaccine diplomacy
The number of new global infections rose last week for the first time in almost two months – and India was no exception.
The director-general of the WHO, Dr Tedros Adhanom Ghebreyesus, called the development "disappointing but not surprising".
"We're working to better understand these increases in transmission. Some of it appears to be due to relaxing of public health measures, continued circulation of variants, and people letting down their guard."
He called on countries to not let their guard down and continue with strict public health measures. "If countries rely solely on vaccines, they're making a mistake."
Also read: India records highest single-day spike in COVID cases since November
He also urged countries not to prioritise vaccinating young people "at lower risk of disease in their own populations ahead of health workers and older people elsewhere".
"Countries are not in a race with each other, this is a common race against the virus. We're not asking countries to put their own people at risk. We're asking all countries to be part of a global effort to suppress the virus everywhere," he said.