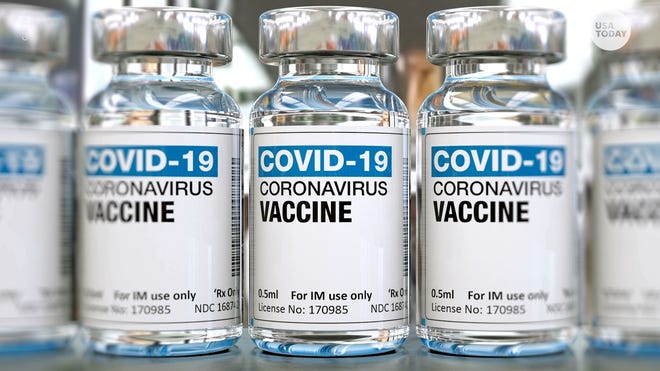 India and China have been involved in a high-stakes battle over the past few months along the Line of Actual Control in Ladakh, with thousands of troops until recently eyeballing each other. But over the same period the two countries have quietly waged another battle – no less important – away from the headlines, one that New Delhi seems to be winning decisively: to gain political influence across the developing world by supplying countries with free COVID-19 vaccines.
It is a risky strategy. Both India and China have vast populations of their own to inoculate, but the pandemic has presented governments in the two countries a once-in-a-lifetime opportunity to extend their sphere of influence through vaccine diplomacy. And so far no one – at home or abroad – is complaining.
With Europe, the United States and other rich countries hoarding global supplies, developing nations are frantically trying to get hold of vaccines. And India – the undisputed vaccine manufacturing powerhouse – is stepping into the breach.
Slow Start
A few months into the pandemic, Beijing seemed to be in a good position. Even as the pandemic seemed to be engulfing the rest of the world, China had managed to successfully bring down its caseloads and its economy had begun to roar back. At the same time, India was struggling to contain one of the world's worst outbreaks of the virus. Fearing that COVID would spiral out of control if it did not take strict – even draconian – measures, the Narendra Modi government put the country under lockdown, the world's strictest, which plunged the country into recession for the first time in 25 years.
Also read: India will send 24 million doses of COVID vaccines to other countries in February
But China failed to keep its promises. Its vaccine deliveries were late and Chinese pharmaceutical companies were reticent in sharing details of their vaccine trials. That, coupled with recent suspicions among poorer countries over China's Belt and Road Initiative – which has been dubbed 'Colonialism with Chinese characteristics in some quarters –  allowed India to steal a march over its giant neighbour.
New Delhi said it would supply free vaccines to 49 countries in developing nations in Asia, Africa, Latin America, even the Caribbean. And it was true to its word. India has already distributed 33 million doses under its 'Vaccine Maitri' programme. Beneficiaries include not only India's immediate neighbours – Nepal, Bangladesh, Sri Lanka and Bhutan, though not Pakistan – but countries as far as the Caribbean: Barbados, Dominica and the Dominican Republic.
Pune-based Serum Institute of India, the largest manufacturer of vaccines in the world, also pledged 200 million doses to a World Health Organization pool called 'Covax'.
China, though, has begun to catch up. One of the biggest beneficiaries of its largess is Pakistan. Beijing also dispatched doses to Africa and Latin America. By early February, Beijing had sent vaccine aid to more than a dozen countries. The country recently pledged 10 million doses to the WHO pool.
Long-term Interests
How effective will Vaccine Maitri be as a tool of diplomacy? Will it further India's interests in the long term?
"Analysts are warning that the positive impact of such goodwill gesture is transient as gratitude does not last long in relations between countries," The Diplomat, a Washington, DC-, based online new magazine said recently.
Although China received massive amounts of capital equipment from the Soviet Union in the 1950s to help with its industrial development, Moscow's goodwill gesture did not result in a friendly China. By the mid-1960s, China was openly hostile to the Soviets, it quoted foreign policy analyst Manoj Joshi as saying.
India's vaccine diplomacy is unlikely by itself to change its relations with its neighbours overnight. But it is a step in the right direction and, if followed up with less arrogant policies toward its neighbours, could contribute to them perceiving New Delhi as a gentler giant. It could blunt the propaganda of anti-India forces in its neighbourhood, the author of the piece, Sudha Ramachandran, added.