India's single-day log of COVID-19 cases rose by 4,421, the highest overall increase since November-end.
The total number of active cases stands at 1.5 lakh. While 1.56 lakh have died, 1.1 crore have been vaccinated so far, as per Union Health Ministry record.
This is the fifth day which saw a spike in active cases. Around 13,506 active COVID-19 cases have been reported in the span of five days, which is 1.5 per cent of the cases recorded during the same time last week and 2.09 per cent of that reported two weeks ago.
Advertisement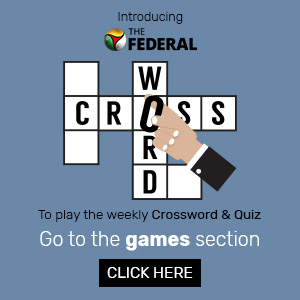 Health ministry updates also showed a rise in the total number of daily cases – from 9,121 on February 16 to 14,199 on Monday (February 22).
In view of increasing cases in the five states of Maharashtra, Kerala, Punjab, Chhattisgarh and Madhya Pradesh, the Centre has asked the respective administrations to ensure public's adherence to COVID-19 protocols to arrest further rise in cases.
According to Health Ministry updates on Sunday, 74 per cent of the active cases reported in the country are from Maharashtra alone. With the state recording 7,000 new COVID-19 cases on Monday, the highest jump in the past three months, the state government has imposed lockdowns and night curfews across different districts. The Mumbai district administration has put restrictions on all religious, social and political gatherings in the city and its vicinity. Chief Minister Uddhav Thackeray said his government will decide on a lockdown after reviewing the situation after eight days.
In Kerala, which is second-most affected state after Maharashtra, 4,070 fresh cases were reported in 24 hours while the seven-day average of new cases stood at 4,361 on Monday. Meanwhile, Punjab's weekly average has shot from 1,300 four weeks back to 1,682.
The rise in cases comes in the backdrop of the government inoculation drive as well as discovery of 240 new strains – including the UK and South African variants- of COVID-19 in patients. Scientists, however, are yet to confirm if the new strains are more infectious than the current one and could have triggered the spike in cases.
The government which has vaccinated around 1.1 crore people, plans to cover 3 crore health and frontline workers in its first phase of the vaccination drive to help achieve herd immunity.
However, in an interview with NDTV, AIIMS chief Dr Randeep Guleria said that achieving herd immunity could be difficult in India, especially when new strains are being found and when a chunk of population is not following the required COVID-19 protocols like wearing mask and following respiratory etiquette.