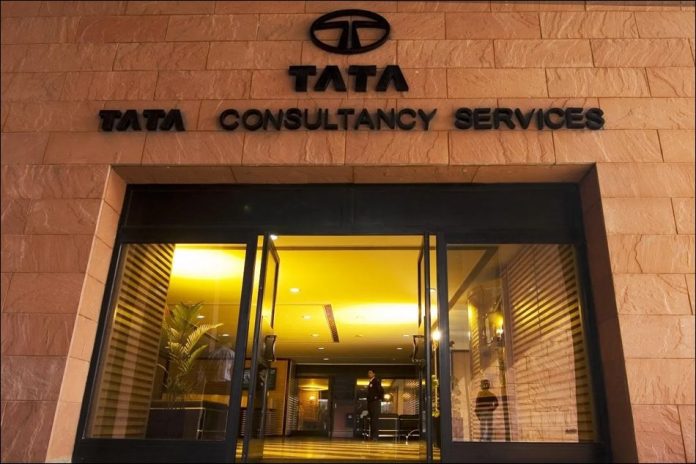 India's largest IT services company Tata Consultancy Services (TCS) will continue investing in research and innovation, office spaces and technology infrastructure at the same pace even as it wades through near-term volatilities, a senior official said.
TCS' promise to continue with the normal wage hikes will hit the operating profit margins by a further 1.70-1.75 per cent in the June quarter, its chief financial officer (CFO) Samir Seksaria said, adding that the key number will stabilise going ahead into the new fiscal.
He said TCS typically spends Rs 1,200-1,500 crore in research and innovation and Rs 3,000-4,000 crore as capital expenditure on back-end technology needed to deliver work and office spaces, and the same should continue going ahead.
Also read: Reading into TCS results, Covishield production, and Centre's moves on angel tax
"…we continue to invest, we continue to invest in talent, we continue to invest in research, into innovation, into branding and into IT. And we don't believe there should be any reason for that to be any different from what we have always done," Seksaria was quoted as saying by PTI.
TCS reported setbacks to its business in its biggest market North America and its largest industry vertical banking, financial services and insurance (BFSI) because of worsening sentiment due to tech layoffs and the implosion of Silicon Valley Bank. This led it to report a 0.6 per cent growth in constant currency on a sequential basis, which Seksaria said is unusual for the fourth quarter.
Terming the overall 13.7 per cent rise in revenues in FY23 on top of the over 15 per cent jump in FY22 as a decent growth, Seksaria said the company hopes that things will get better with the beginning of the new year, and did not expect massive layoffs post-vacations, and the SVB collapse only aggravated things.
Also read: 'TCS not considering layoffs; will hire impacted employees from startups'
Seksaria declined to share the company's outlook about future revenue growth or on profit margins it aspires to exit FY24 with, saying that the focus right now is to be close to the customer, understand their needs and deliver on it.
The pricing environment is "stable", he said, hinting that it has not been impacted because of the ongoing troubles in the IT sector. Customers want leaner organisations and simpler processes, which help them save costs, for which they continue to come to IT companies, he said, pointing out to new orders of $10 billion registered in the March quarter, of which half were from North America.
When asked about the impact of the work deferments on the total contract value conversion into revenue booking, Seksaria said the company tracks the number but declined to share the same.
Also read: Boeing to cut 2,000 jobs; outsource a chunk of those to TCS, Bengaluru
On the 26-28 per cent operating profit margin band aspiration, he said there is no reason why the business model should not be able to deliver that number as things normalise, but stressed that achieving that the number comes at 24.5 per cent in Q4FY23 was "significant".
He said the investments, which are very small when compared to the overall revenues for the company, which it is planning to continue with, will not have an impact on the profit margins as the margin figure is arrived at after accounting for the spends.
The company is planning to continue aiming for higher utilisation and lowering the reliance on outsourced workers as it chases the aspiration of profit margin expansion, Seksaria said, adding that the business associates costs have already come down to over 8 per cent of revenues in March quarter and it will go back to the historical average of 7-7.5 per cent.
Seksaria also said that the company expects the trend of higher revenue booking from Europe and UK, which collectively account for nearly a third of its revenues, to continue as North America faces the chill due to near-term volatilities.
He said clients in the UK and Europe have internalised the macro situation and the Russia-Ukraine war being a prolonged one due to which they have started re-engaging with the IT companies.
(With agency inputs)