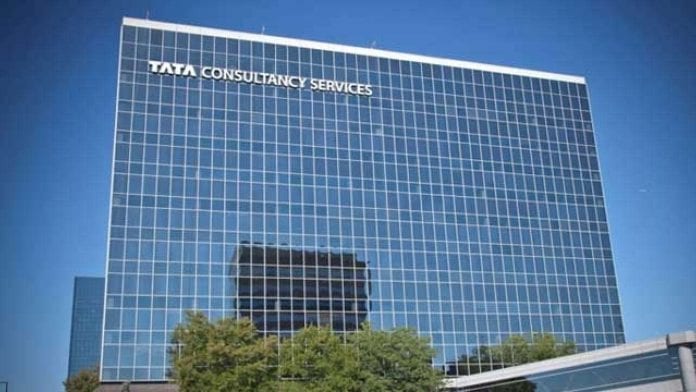 The Federal brings you the key economic events that are creating a buzz in the world of business in India on Thursday (April 13), starting from TCS' Q4 results that were announced last evening. 
TCS Q4 results indicate season of moderate growth for IT firms 
India's largest IT services company, TCS, came out with mixed Q4 (January-March 2023 quarter) results, with business from North America, where most of the contracts come from, on a slow track. However, TCS's net profit grew nearly 15 per cent to ₹11,392 crore and rose 5 per cent sequentially. 
What it implies: TCS expected a better performance of its North American business, but the Q4 results show that the 0.6 per cent revenue growth has been the slowest in 11 quarters on a sequential basis. A few Indian IT services companies might still perform better in Q4, but macroeconomic headwinds indicate that deal sizes might shrink during the next few quarters. 
Analysis | Online gaming: Centre must tighten norms while states must find a balance
The IT services sector is anticipated to report moderate growth because of challenging times in the world's largest economies. IT automation expenditures in North America and Europe may be delayed or reduced. Large businesses are expected to transfer their attention to cost optimisations, resulting in high-cost acquisitions (higher spending to acquire customers), vendor consolidation (reducing the number of vendors), and decreased discretionary spending (non-essential expenditure).
Serum Institute resumes production of Covishield
Serum Institute of India said it has resumed production of Covishield, one of the two Indian-made vaccines which helped most of the population to protect against a raging COVID pandemic. 
What it implies: Most health experts say the recent spurt in Covid cases might even out soon. But a recent study by Yale University and the University of North Carolina in Charlotte said healthy people should get an annual COVID booster to prevent widespread outbreaks. The research also said annual shots avoid 75 per cent of infections. 
With many people yet to take a third dose in India, Serum believes it is the right time to run the production line and stockpile 5-6 million vaccine doses. The company stopped production of the vaccine in December 2022. 
Also read: March inflation down to 15-month low of 5.66%, in RBI's comfort zone
It has also said that if COVID cases increase, it will be ready with the vaccine. Serum's CEO, Adar Poonawalla, has also said that even though there has been no demand from private hospitals, the vaccine works against some of the new variants of COVID. Hence, the elderly should take a precautionary dose. 
Airports to be turned into aviation hubs 
Civil Aviation Minister Jyotiradtiya Scindia has said the ministry has hired a consultant to prepare a plan to create a hub for seamless connectivity and reduce connectivity time, according to a Mint report.
What it implies: The plan to create an aviation hub at metro airports has been in the works for the past two decades, but there has yet to be any progress. Scindia made a similar announcement last year, too. An aviation hub reduces operating costs for airlines as they create economies of scale. However, the root cause of being unable to press ahead with hubs is significant because, earlier, sixth freedom rights (which allow an international airline to transport passengers from one country to another while making a halt in its own country) were given out freely. The Gulf carriers benefitted the most, which did not help Air India and the airports' cause for setting up a hub. 
Govt to address concerns over angel tax
Following the Union Budget's proposal to impose an angel tax on foreign investors, which has caused a lot of confusion among Indian startups, the Centre now plans to take a relook at the proposal's provisions. 
What it implies: The new angel tax might put off foreign investors from investing in Indian startups, which are struggling to raise funds currently. Hence, the Centre's decision to take a relook must be welcomed. It can withhold imposing a tax for a couple of years until investments return. 
The angel tax norm requires unlisted companies to pay income tax at 30.6 per cent whenever they receive such investments at a premium to the fair value of their shares. But this tax, initially applied to domestic investments, has now been extended to non-resident assets.
Research report
Tech-first new-age OEMs are leading the way in the electric two-wheeler market in India: Redseer Strategy Consultants
India's electric vehicle market is growing multi-fold due to favourable government initiatives, demand-side tailwinds driving customer adoptions, and investor interest, offering immense growth potential and new employment and economic growth opportunities. 
Electric 2W opportunity: Indian 2W customers bought an average of 60,000 electric vehicles per month, taking the sales volume to 7.3 Lakh in FY23. This has pushed the E2W (electric two-wheeler) penetration to 4.5 per cent in FY23 compared to 2 per cent in FY22, all thanks to demand and supply-side tailwinds. 
On-demand side: Rising fuel prices and increasing awareness and comfort towards electric vehicles is increasing. In contrast, on the supply side, OEMs are focussing on vehicle quality, making the car affordable and accessible. We project exponential growth to mainstream the electrification of mobility and E2W penetration to surpass 30 per cent by the next three years and 75 per cent by 2030. 
Tech-first new-age OEMs are driving the paradigm shift in electric adoption. Technology sits at the core of electric vehicles empowering them to deliver a seamless driving experience. Tech-first new-age OEMs have driven the growth in the E2W market. These players clocked 35 per cent of E2W sales in FY23 and 45 per cent in the quarter ending March 2023. Their connection with Gen Z and Millennials, modern vehicle design and personalised features, over and above high-quality vehicles, have led customers to adopt them. 
Ola Electric, the market leader with a 30 per cent volume share in the quarter ending March 2023, has taken a tech-first and innovative direct-to-consumer approach to retailing.